Conference Chairs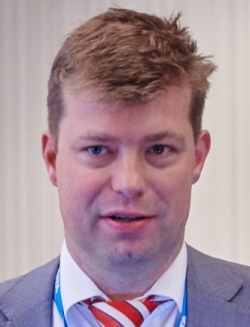 Etienne van Zuijlen
Head of Business Development - Airport Ops
SITA
NETHERLANDS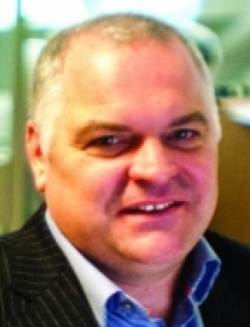 Alaistair Deacon
Airport Operational Systems Consultant
Toasty Solutions Limited
UK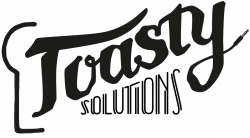 Conference Chairs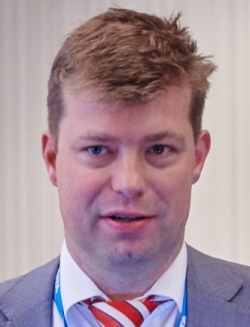 Etienne van Zuijlen
Head of Business Development - Airport Ops
SITA
NETHERLANDS
Biography: Etienne is Head of Business Development for Airport Operations with SITA, the world market leader in this domain. He is responsible for developing the Airport Management Systems and Advanced BI business and lead sales of EUR Airport Ops opportunities. He is also SITA's lead consultant on A-CDM and TAM professional services. Prior to joining SITA, Etienne held several senior roles at Schiphol Group, with an emphasis on airport operations, A-CDM deployment and SESAR airport operations management development. From 2012 til 2014 Etienne worked as an independent consultant to Airports, ANSPs, Airlines, Ground Handlers, International Organisations and system providers in the area of Airport Operations Management. His expertise includes the development, tailoring & implementation of A-CDM, Total Airport Management, SESAR Airport Operations and Airport CO2 emissions programs. From 2006-2009 Etienne served as Policy Manager at ACI EUROPE in Brussels.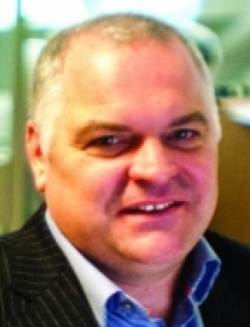 Alaistair Deacon
Airport Operational Systems Consultant
Toasty Solutions Limited
UK
Biography: Alaistair is a technologist, innovator, engineer and expert in airport, air traffic control and airline operational systems. He brings together a unique set of skills, analysis, strategy and ability to communicate with customers from operational staff through IT and to CEOs of major international airports. Alaistair's skill is to develop new concepts in operations and process optimisation, and to seek out new and developing technologies to bring exciting new solutions to market. He has introduced many new concepts, innovations, ideas and solutions that have become standard across the industry. Innovations include: the world's first practical demonstration of IATA barcoded boarding passes delivered to mobile phones; the development, rollout and launch of Europe's first airline mobile boarding pass; the world's first airport deployment of mobile phone tracking technologies to measure passenger flow; development of concepts for the world's largest multi-airport operational database.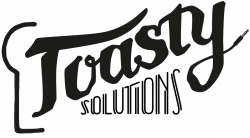 09:05hrs - 09:35hrs
Crisis communications planning for airports including social media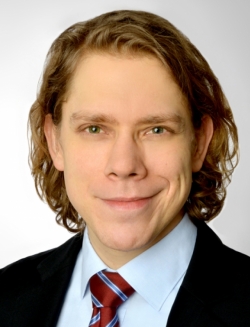 Daniel Link
Doctoral Candidate
University of Münster
GERMANY

Crisis communications planning for airports including social media
Synopsis: Comprehensive crisis communications planning is emerging as the way airports manage all their communications, both internal and external, during emergencies and crises. Increasingly, social media is part of the most effective plans.
The audience will learn:
The advantages of comprehensive crisis communications planning
The disadvantages of comprehensive crisis communications
How crisis communications relates to regulatory requirements for airports
How social media can be applied to airport emergency management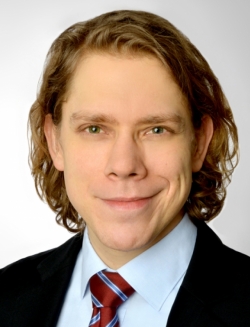 Daniel Link
Doctoral Candidate
University of Münster
GERMANY
Biography: Daniel holds a Master's degree in Logistics and Supply Chain Management from the Technical University of Dortmund, Germany. Until recently, he worked as a Research Assistant at the European Research Center for Information Systems (ERCIS) headquarters at the University of Münster, Germany. He is also a doctoral candidate at Prof. Dr.-Ing. Bernd Hellingrath's Chair for Information Systems and Supply Chain Management. Daniel's doctoral research focuses on the use of crowdsourcing and social media to support the situation assessment of disaster situations and subsequent logistics decision making at humanitarian aid organisations.

09:35hrs - 10:05hrs
Airports helping airports – building mutual aid networks for disaster responses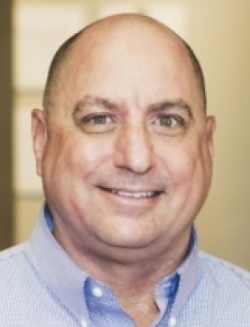 Mark Crosby
Senior Aviation Consultant
Ross & Baruzzini
USA

Airports helping airports – building mutual aid networks for disaster responses
Synopsis: Following numerous devastating hurricanes/typhoons in the southeast United States in the early 2000s, several US airports created a voluntary network of airport worker first responders. This network was highly successful in responding to four airports including New Orleans following Hurricanes Katrina and Rita in the fall of 2005. This presentation will review the history and lessons learned of the two voluntary US mutual aid networks established. It will also provide an overview of how to create and sustain a regional mutual aid network, the advantages, the legal obstacles, the political challenges and the costs associated.
The audience will learn:
Advantages of proactively establishing an airport mutual aid network
Lessons learned from airport mutual aid networks already established
Key elements of a voluntary airport mutual aid organisational structure
Key issues for airports sending responders to help another airport
Key issues for airports impacted by a disaster receiving workers from other airports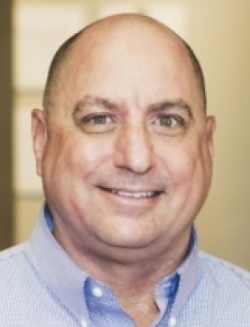 Mark Crosby
Senior Aviation Consultant
Ross & Baruzzini
USA
Biography: Mark has 24 years' airport management experience. He was the co-creator of the western airports mutual aid network. Prior to joining Ross & Baruzzini, he served as the Director of Public Safety and Security at Portland International Airport. Mark previously served as the Chair of the Security Committee for the American Association of Airport Executives, and has served on the Public Safety & Security Steering Group for Airports Council International – North America and the Oversight Committee for National Safe Skies Alliance. In addition to his leadership in Portland, Mark worked in airport properties and operations in Sacramento. He is an active reservist in the US Air Force, where he serves as a Brigadier General. He has an MBA in Finance from Golden Gate University and a BSc in Business Management from the United States Air Force Academy.

10:05hrs - 10:35hrs
Situational awareness guidance and evacuation systems for airports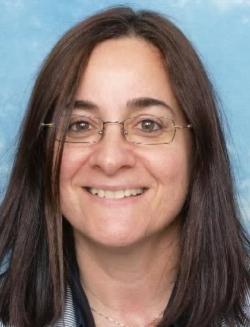 Chrisoula Falagaris
Head, Security Planning - Training & Contract Monitoring, Security Operations
Athens International Airport
GREECE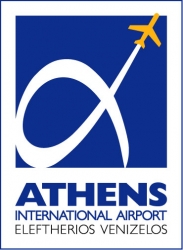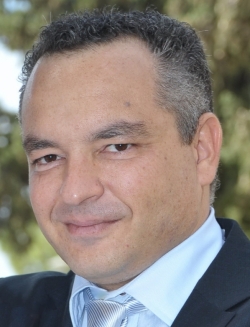 Nikos Papagiannopoulos
DB Architect
Athens International Airport
GREECE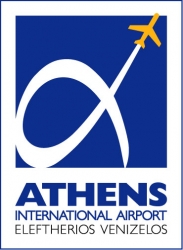 Situational awareness guidance and evacuation systems for airports
Synopsis: The presentation will outline a complete system for the provision of efficient support for the application of safe and effective evacuation strategies at large public venues such as airports. It is a resilient and seamless communication platform integrated into the mechanisms already in place, to allow communication with the theatre of the evacuation operations and other civil and military response units. The platform is the outcome of the eVACUATE EU-funded research project.
The audience will learn:
The provision of efficient support for the application of safe and effective evacuation strategies
Smart airport spaces: awareness is increased by the availability of ubiquitous sensing such as location, proximity, context and sensing
The interactive visualisation and sharing of a common operational picture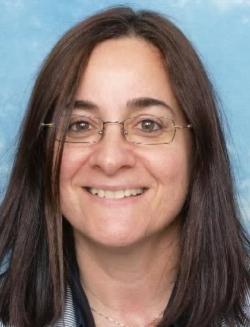 Chrisoula Falagaris
Head, Security Planning - Training & Contract Monitoring, Security Operations
Athens International Airport
GREECE
Biography: Chrisoula has worked in the security industry for 28 years. She spent 12 years in the Department of Security at McGill University, Montreal, where her responsibilities included the handling of all security incidents, theft, threat, harassment and other special cases. Thereafter, she joined Athens International Airport in 2000 and is responsible for security planning, training and quality control for the airport's Security Department. Chrisoula was significantly involved in the handling of the airport's security measures during the Olympic Games phase in 2004 and has had an in-depth involvement in the EU FP7 projects POMPEI and TASS (Total Airport Security System) and, currently, eVACUATE as well as EUROSKY. Chrisoula studied Psychology at the University of Calgary, Canada and received an executive MBA in Management from the University of Reading, UK in 2010.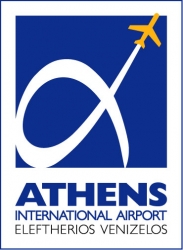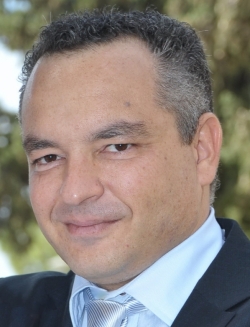 Nikos Papagiannopoulos
DB Architect
Athens International Airport
GREECE
Biography: Nikos has more than 18 years' extensive professional experience working in the IT department of Athens International Airport. He is an expert in airport IT solutions, and a consultant and implementer of many large-scale information management projects both locally and internationally. He has acquired major international experience in designing, implementing, auditing and commissioning airport-related mission-critical systems. He is an expert in data management and database architecture and is currently working on the Airport's Service Oriented Architecture transformation initiative. He is a PMP, CISA, CRISC, CISSP, ITIL Certified, MSc and MBA holder.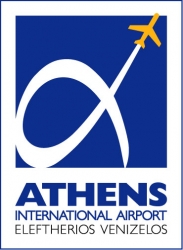 10:35hrs - 11:05hrs
Japanese crisis management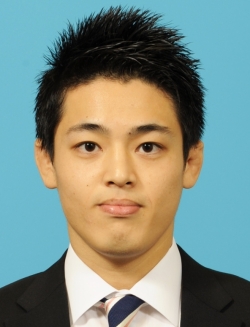 Daisuke Murayama
Safety Management Representative
Narita International Airport Corporation
JAPAN

Japanese crisis management
Synopsis: We have many natural disasters in Japan. Natural disasters such as earthquakes, typhoons, snow and also infectious diseases have caused major damage in Japan, and also had an influence on Narita International Airport. We have accumulated experience of dealing with natural disasters in such a location, and are proud that we are in the top level in this field worldwide. Narita International Airport's response to crisis will be introduced in this presentation.
The audience will learn:
Crisis management
Crisis timeline
Passenger service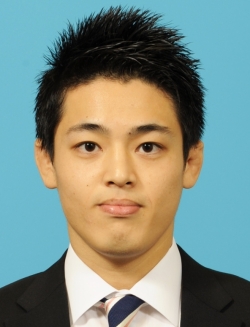 Daisuke Murayama
Safety Management Representative
Narita International Airport Corporation
JAPAN
Biography: Daisuke is involved in safety administration within the Safety Management Department of the Airport Operations Division at Narita International Airport Corporation. The department acts as the headquarters management team in emergency response training, assuming various natural disasters such as bad weather and large-scale earthquake so far. In cooperation with the quarantine station, Daisuke led the team in its response to mosquito-borne infectious diseases such as ebola hemorrhagic fever and jikka fever, and cooperated and spearheaded the prevention of the occurrence of sanitary pests such as mosquitoes in the Narita International Airport area.

11:25hrs - 11:55hrs
The challenge of staying cybersecure in today's environment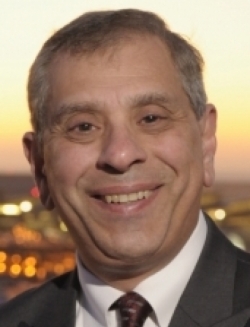 Dominic Nessi
Senior Technology Advisor
Burns Engineering
USA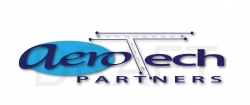 The challenge of staying cybersecure in today's environment
Synopsis: Airports and airlines are facing increasing challenges to remain cybersecure in today's rapidly changing world. The technology environment is continually in motion, with new software and hardware products being added every day. Each of these products has the potential to introduce new vulnerabilities into an airport's operational environment. Furthermore, vulnerabilities in existing products are becoming apparent on a routine basis. The growing interaction between airports and airlines in the area of network communication adds another layer of potential risk. Staying abreast of all of these changes can easily tax an airport's resources.
The audience will learn:
Air traffic is growing at an ever-increasing rate
Air traffic is growing in India, Africa and South America along with a heavy reliance on mobile devices
Airports face the dual challenge of providing service for mobility but also keeping it secure
Ten steps an airport can take to address cybersecurity
ACI World has a cyber benchmarking tool that can greatly assist airports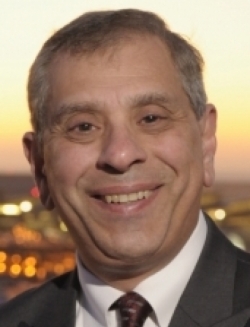 Dominic Nessi
Senior Technology Advisor
Burns Engineering
USA
Biography: Dominic is an aviation information technology consultant specialising in almost every airport technology system and particularly focusing on airport cybersecurity. He was the Deputy Director for Information Technology at Los Angeles World Airports for almost nine years. Today he works with Burns Engineering at a number of US airports, and teaches cybersecurity classes around the world. He also works closely with Airports Council International (ACI) on its cybersecurity initiative and chairs the ACI World Cybersecurity Taskforce.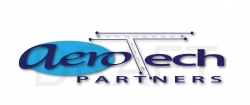 11:55hrs - 12:25hrs
Being prepared – introducing computerised war-gaming to mitigate cyber risks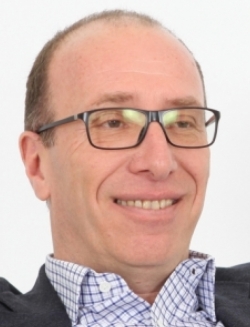 Pascal Buchner
Chief Information Officer
IATA
SWITZERLAND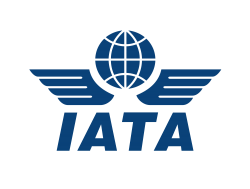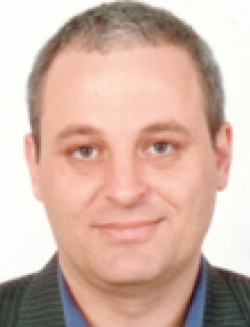 Dotan Sagi
Co-CEO
Lotan Group International Ltd
ISRAEL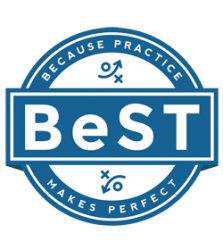 Being prepared – introducing computerised war-gaming to mitigate cyber risks
Synopsis: Low-frequency and high-impact events are often hard to predict and can result in truly catastrophic outcomes. These events may materialise in the form of a terrorist attack, a natural or man-made disaster or a cyberattack. The objective of this joint IATA-BeST presentation is to introduce a case study in which, through using a computerised war-gaming platform, IATA was able to analyse its crisis management processes. The case study will introduce how use of cutting-edge platforms enables an effective and efficient process while maximising results, enabling the organisation to quickly achieve its learning objectives.
The audience will learn:
How organisations are able to compare real decision-making processes with their perception of these same processes
How graphical reflections of decision-making processes create a learning environment
The importance of integrating table-top exercises and war-gaming into the yearly work plan as part of a learning organisation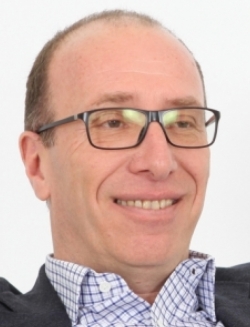 Pascal Buchner
Chief Information Officer
IATA
SWITZERLAND
Biography: Pascal has been the CIO of the International Air Transport Association since 2010. He has almost 25 years' experience heading IT organisations in industries that have been transformed by technologies. He has been driving the transformation of the IATA IT department and, since 2012, has led the IATA innovation network helping airlines in digital business transformation.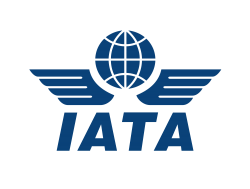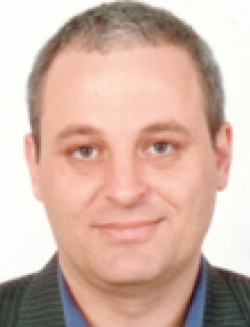 Dotan Sagi
Co-CEO
Lotan Group International Ltd
ISRAEL
Biography: Dotan is a Managing Partner of the Lotan Group and a veteran of managing war games as part of risk management for governmental and commercial entities around the world. He has been part of the team designing the use of computerised platforms for crisis simulations with an emphasis on the aviation and financial sectors. With more than 15 years in the field of crisis management and multiple war-gaming projects, Dotan has led many organisations through an effective and efficient process to achieve their goals.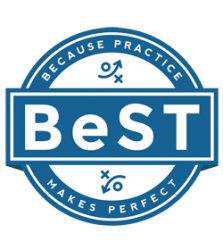 12:25hrs - 13:30hrs
Panel Discussion: Airports and emergency preparedness: the challenge of covering all contingencies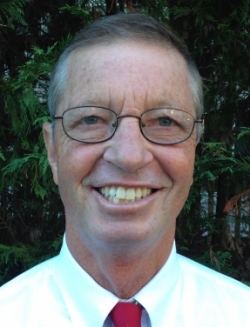 Paul Behnke
Senior Associate
Aviation Strategies International
USA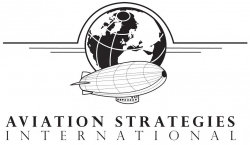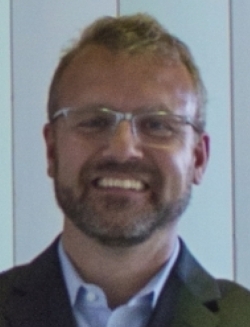 Roelof-Jan Steenstra
President & CEO
Fort McMurray Airport Authority
CANADA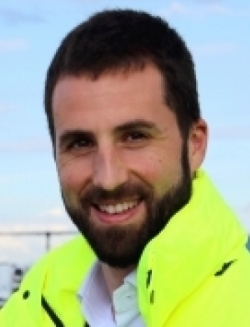 Thomas Romig
Head of Airport Operations Center
Geneva Airport
SWITZERLAND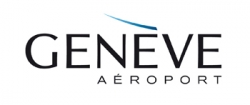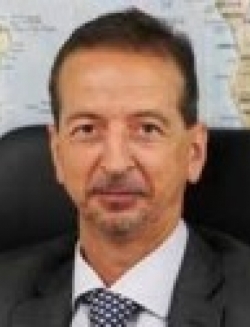 Peter Adams
Aviation Safety & Risk Management
Aviation Strategies International
CANADA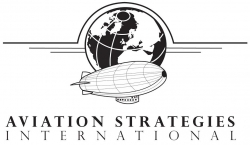 Panel Discussion: Airports and emergency preparedness: the challenge of covering all contingencies
Synopsis: Airports face all manner of emergency situations, some of them due to natural causes, others man-made. This panel explores three case studies: the impact of volcanic activity on an airport in Costa Rica; the effect of the 2015 wildfires in Alberta and how the airport became a centre for relief efforts and community recovery; the freakish story of an airport in Portugal, which literally lost its terminal roof in a storm. Finally, the panel will explore the modalities needed for a command centre to stay on top of emergencies.
The audience will learn:
Airports need to anticipate even the most bizarre emergency situations and have a system for mitigating them
Airports and the community must be in lockstep in terms of teaming up in emergencies
Effective airport-wide communications and fast-track decisions are critical in any emergency
Airport staff need to be trained to handle emergency scenarios through frequent simulation exercises
The airport needs to be keenly aware of its relations with the public and press during any crisis situation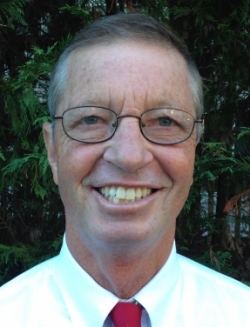 Paul Behnke
Senior Associate
Aviation Strategies International
USA
Biography: Paul has spent the past 22 years in aviation, specialising in airport issues on a global scale. From 1994 to 2006 he was Director of Economics and Security at ACI World in Geneva. In 2003 he was also given the training and public affairs portfolio. In 2007 Paul shifted his focus to airport management training. As one of the founders of the ACI/ICAO global Airport Management Professional Accreditation Programme (AMPAP), he has been a frequent instructor in the classroom and for online courses for airport executives. Ten years on, AMPAP now boasts nearly 1,000 graduates of the six-course programme, from 110 nations. Paul also provides guest seminars at several UK universities. Previously, Paul spent 20 years in the US Foreign Service, serving in embassies in seven countries on five continents. Personal fact: He has five children. He and his wife enjoy fly-fishing, hiking and tennis.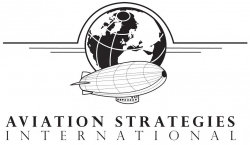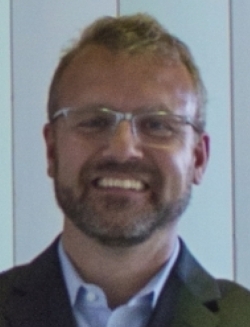 Roelof-Jan Steenstra
President & CEO
Fort McMurray Airport Authority
CANADA
Biography: Roelof-Jan serves as President & Chief Executive Officer of the Fort McMurray International Airport. Prior to his appointment to RDRAA, RJ contributed to the transportation, technology and financial industries in various senior roles. He has extensive leadership experience and is active on a number of industry and community boards. RJ currently serves as a Vice Chair for IAAE (Canada) and a Director for ICAO/ACI Community of Practice and the NW Chapter of AAAE. In addition, he serves as a Director on the Small Airport Caucus of the Canadian Airports Council.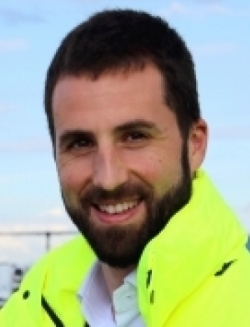 Thomas Romig
Head of Airport Operations Center
Geneva Airport
SWITZERLAND
Biography: Thomas is a graduate of Embry Riddle Aeronautical University, where he obtained an Aviation Business Management degree. After four years with ACI World, where his responsibilities included development of policies, recommended practices, guidelines and strategies for airport operations, safety, airport IT and air cargo, he took up the position of Safety Officer at Geneva Airport, in charge of developing the airport Safety Office and ensuring the aerodrome certification process. He managed the development and implementation of the safety management system, employee health and safety, infrastructure safety, and emergency planning and management. In 2013, Thomas became the Department Head for the Airport Operations Center. In this transverse operational role, he is now responsible for the management of daily airport operations but also for any disruptions, major events and crisis situations impacting airport operations. He earned his ICAO/ACI International Airport Professional accreditation (IAP) in 2012.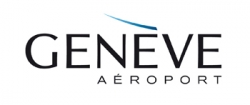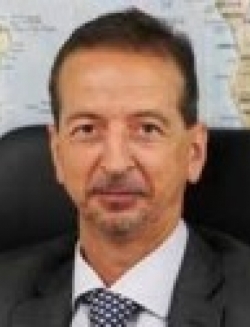 Peter Adams
Aviation Safety & Risk Management
Aviation Strategies International
CANADA
Biography: Peter has been working with Aviation Strategies International for over six years in a training and consultancy role addressing aviation safety, airport operations and risk management issues in particular. He was previously Head of Safety at Sydney Airport. He is currently an Instructor on the ICAO/ACI Global Airport Management Professional Accreditation Programme and is a World Business Partner member of the ACI World Safety & Technical Standing Committee. He has more recently worked in Saudi Arabia, Myanmar, Indonesia, Bermuda and Macau covering operations, safety and operational performance management issues.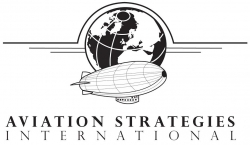 I thought the conference was excellent. The presenters all seemed well prepared and the topics were all very relevant to the issues of the day
Sean Loughran, Long-Range Planning Manager, Port of Portland, USA
20, 21, 22
March 2018
Click here to enter these dates in your e-diary or Google Calendar
SKYTRAX
WORLD AIRPORT AWARDS
CONFERENCE HOURS
Tue 20 Mar - 08:45-17:30
Wed 21 Mar - 09:00-17:30
Thu 22 Mar - 09:00-13:30
EXHIBITION HOURS
Tue 20 Mar - 10:00-18:30
Wed 21 Mar - 10:00-17:30
Thu 22 Mar - 10:00-15:00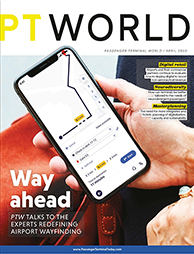 Click here for free magazine subscription + media pack