Conference Chairs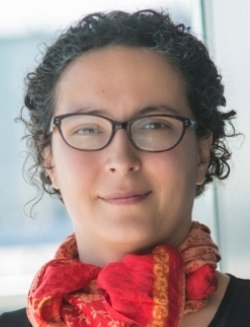 Léa Bodossian
Managing Partner
Airspire
BELGIUM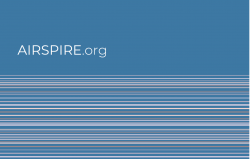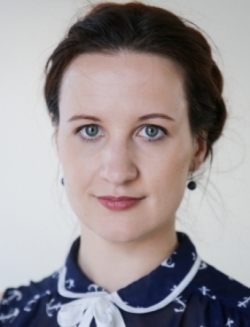 Milda Manomaityte
Director
Global AirRail Alliance
UK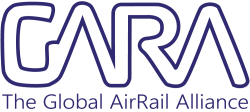 Conference Chairs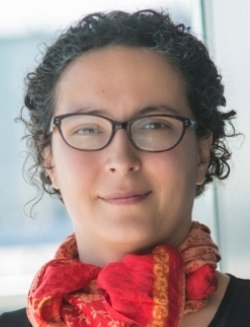 Léa Bodossian
Managing Partner
Airspire
BELGIUM
Biography: Léa Bodossian is Managing Partner at Airspire.org, a consultancy supporting aviation sustainability via stakeholders engagement, improved surface access, local development.. She has served in several leadershio positions in international associations, as well as in the European institutions. By training, she is a geographer, and an aviation geek by fate.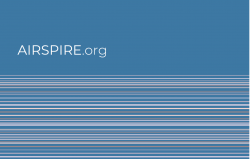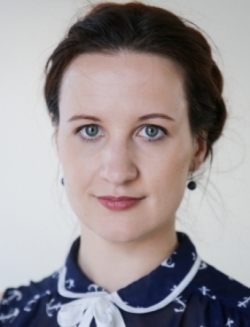 Milda Manomaityte
Director
Global AirRail Alliance
UK
Biography: Milda is the founder and Director of the Global AirRail Alliance. She has a background in transport journalism, having worked on a number of international trade publications since 2000. In 2008 she founded an online publication, airrail NEWS, focusing on rail links to airport projects. It has since grown into a global membership organisation helping airports, rail operators, planners and suppliers find the best solutions for intermodal cooperation.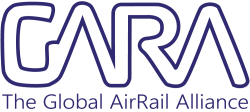 09:10hrs - 09:40hrs
Heathrow Surface Access Strategy
Tony Caccavone
Surface Access Director
Heathrow Airport
UK

Heathrow Surface Access Strategy
Synopsis: The presentation will provide a summary of the Heathrow Airport Surface Access Strategy to meet requirements set out in the airport's national policy statement. It will also summarise progress made to date.
The audience will learn:
Surface Access Strategy
Public Transport Strategy
Tony Caccavone
Surface Access Director
Heathrow Airport
UK
Biography: Tony Caccavone MEng (Hons), MBA, CEng FICE, RPP, FAPM has nearly 25 years' experience in the transport industry, starting his career as a graduate civil engineer with Railtrack. In 2018 Tony was appointed Surface Access Director, bringing together for the first time all Heathrow's surface access responsibilities including delivering mode share targets, Heathrow Express and the commercial elements of the business such as car parking and car rental.

09:40hrs - 10:10hrs
London airport surface access: sustainability and capacity enabler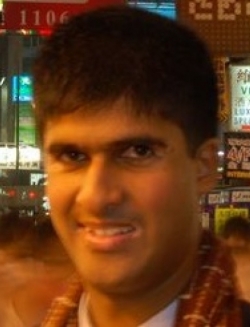 Shamal Ratnayaka
Aviation Strategy Lead
Transport for London
UK

London airport surface access: sustainability and capacity enabler
Synopsis: This presentation will set out the role that surface access plays in supporting the world's largest city airport system, in terms of making best use of existing capacity, supporting new capacity and improving environmental sustainability. It will look at the schemes that are transforming access to London's airports and the measures and interventions that will be required in the future.
The audience will learn:
Why surface access is so much more than just a way of getting to the airport
What London is doing to develop its transport networks, including airport access
What future initiatives will enable the city and its airports to meet future demand and sustainability challenges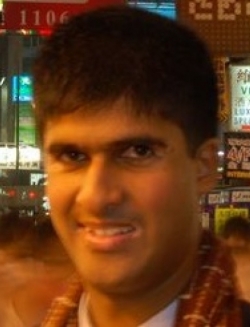 Shamal Ratnayaka
Aviation Strategy Lead
Transport for London
UK
Biography: Shamal has worked on all aspects of aviation policy for the Mayor of London and Transport for London over the last seven years. This has entailed shaping and delivering the Mayor's aviation strategy, underpinned by his analysis of the economic, connectivity, surface access, environmental and airspace dimensions of aviation. He regularly engages with all six London airports as well as Government, the regulator and other key stakeholders in seeking the best outcome for London. He is a graduate of the University of Oxford and the University of Bonn and previously worked for the Financial Times in London and New York. Personal fact: He also has a passion for travelling and at time of writing had clocked up 1.2 million miles on 1,479 flight sectors to and from 364 airports worldwide.

10:10hrs - 10:40hrs
Gatwick Airport's surface access strategy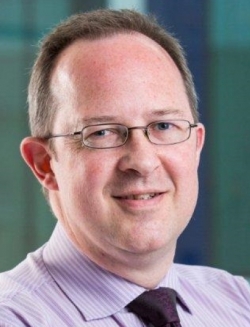 Richard Higgins
Head of Surface Access Strategy
Gatwick Airport
UK

Gatwick Airport's surface access strategy
Synopsis: Gatwick Airport's surface access strategy is built around choice, convenience and sustainable access. This presentation explores recent developments, future plans and how Gatwick is responding to new models of mobility.
The audience will learn:
Hear how surface access and sustainability are inextricably linked, and the importance of rail connectivity at Gatwick
Find out how the aim of becoming the UK's most accessible airport is reflected in Gatwick's surface access strategy
What do the future of connected and autonomous vehicles and mobility as a service mean for a major international airport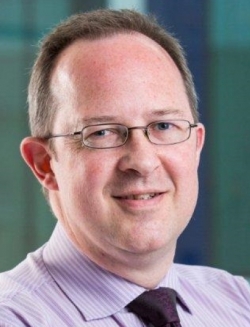 Richard Higgins
Head of Surface Access Strategy
Gatwick Airport
UK
Biography: Richard joined Gatwick Airport Limited in 2016, before which he spent four years as a consultant advising the airport on its surface access strategy, including road and rail plans to support the airport's growth ambitions. He has over 25 years' strategic transport planning experience focusing on integrated, sustainable transport solutions. Richard's role as Head of Surface Access Strategy involves setting the strategic direction for surface access to accommodate growth, ensuring Gatwick remains a highly accessible airport for passengers, staff and business partners. As well as being responsible for the airport's surface access strategy, Richard fulfils a technical role on key projects and the airport's masterplan.

11:00hrs - 11:30hrs
Cross-boundary, intermodal transfer terminal at Hong Kong International Airport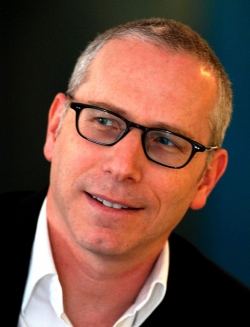 Oren Tatcher
Principal
OTC Limited
HONG KONG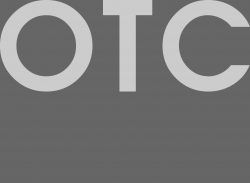 Cross-boundary, intermodal transfer terminal at Hong Kong International Airport
Synopsis: Hong Kong International Airport's local catchment area is set to increase dramatically with the recent opening of the Hong Kong-Zhuhai-Macau Bridge. The innovative Intermodal Transfer Terminal (ITT), directly linked to the bridge, will be the world's first cross-boundary, intermodal airport gateway, linking HKIA via ferry and coach to Macau and mainland China. Airline check-in and security screening facilities will offer seamless, bonded access to the airport's departure gates, reached via the airport APM system. Arriving air passengers will also enjoy the convenience of seamless transfer via APM, claiming their bags in the ITT or at the destination ferry port.
The audience will learn:
Enhancing airport catchment area through seamless intermodal access
Bonded cross-boundary passenger handling
Baggage transfer between air and surface transport modes
Accommodating intermodal complexity on a compact site
Modular expansion strategies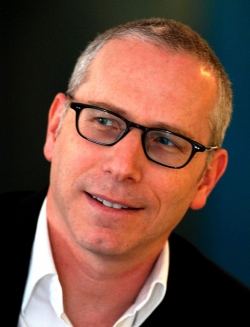 Oren Tatcher
Principal
OTC Limited
HONG KONG
Biography: Oren has more than 24 years' experience in airport planning and airport passenger terminal planning and design. Since 2007 he has been Principal of OTC, a Hong Kong-based consultancy specialising in the planning of airports, airport terminals and complex intermodal transport hubs. Oren and his team have worked on airport planning and airport terminal projects in major airports around the world, including Hong Kong, Manila, Taipei, Singapore, Mexico City, Bangkok, Shanghai Pudong, Abu Dhabi, Kunming, New York JFK, Newark, Toronto, Orlando, Zurich, Dusseldorf and St. Petersburg. A planner trained as an architect, Oren believes that the most creative terminal planning solutions are developed by professionals who can switch seamlessly from spreadsheet to sketchpad.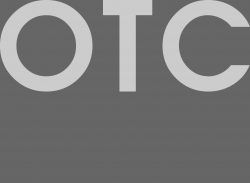 11:30hrs - 12:00hrs
Growing airport mass transit in a disruptive marketplace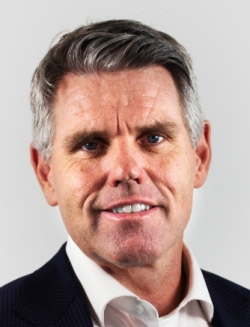 Michael Sewards
Co-CEO and Director
SkyBus
AUSTRALIA

Growing airport mass transit in a disruptive marketplace
Synopsis: The growth of the SkyBus airport mass transit offering has occurred against a backdrop of the greatest disruption to passenger transit networks in history. The introduction and adoption of ridesharing has posed unique challenges to the traditional models of dedicated and scheduled mass transit. The airport ground transport modal landscape has seen tremendous change as a result, and the expectations and digital platforms offered by ridesharing pose significant challenges to all other modes. The experience of SkyBus over the last four years provides a case study in confronting those challenges and lessons learned on that journey.
The audience will learn:
The importance of mass transit to airport sustainability
How airport mass transit can survive and indeed thrive in a world of ridesharing
The importance of data, marketing, brand equity and the customer experience in the new world of ridesharing
Lessons learned from the strategic plan of the SkyBus group
How mass transit and ridesharing can partner and jointly solve the congestion problems on the airport forecourt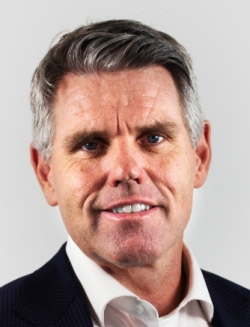 Michael Sewards
Co-CEO and Director
SkyBus
AUSTRALIA
Biography: Michael is co-CEO and Director of the AATS Group of Companies, which trade as SkyBus. Since taking over the SkyBus service in 2014, AATS – headed by Michael Sewards and Adam Begg – has grown the service from one airport service to 15 separate services across five airports. Personal fact: Michael is a dedicated cyclist and passionate follower of Liverpool FC, and a father to two children.

12:00hrs - 12:30hrs
A new rail route to Heathrow Airport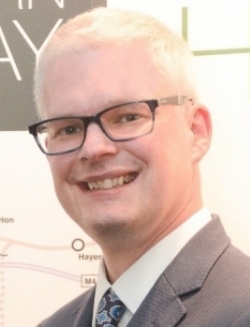 Graham Cross
Chief Executive
Heathrow Southern Rail Ltd
UK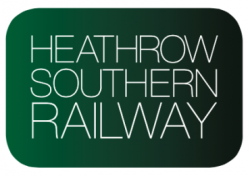 A new rail route to Heathrow Airport
Synopsis: With Heathrow Airport set to expand, and road congestion and air pollution in and around London at crisis levels, there is urgency to create new rail links to enable travellers and employees to travel to the airport by train. Heathrow Southern Railway's Chief Executive Graham Cross will present details of the innovative, privately promoted scheme for a link to the airport from the South, which his company has devised and is promoting. The £1bn+ scheme creates significant environmental benefits, reduces travel times to Europe's busiest airport, will be funded mainly by user charges, and is not expected to need taxpayer support.
The audience will learn:
UK Government has called for private-sector investors to propose ideas for a new southern rail link to Heathrow
Heathrow Southern Railway Ltd is a scheme promoted by railway development and financing experts
The benefits the scheme creates are for the environment, air travellers, airport employees, commuters and the economy
How the scheme connects Heathrow by train to wide areas of south London and southern England with quick journey times
How private finance will be used to deliver the scheme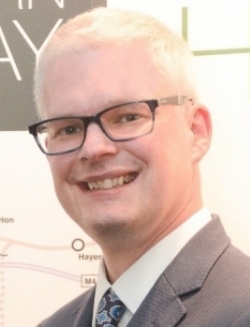 Graham Cross
Chief Executive
Heathrow Southern Rail Ltd
UK
Biography: As Chief Executive of Heathrow Southern Railway Ltd, Graham is responsible for turning the vision for a southern rail link to Heathrow Airport into a reality. He has 20 years' experience in specifying and leading the development and improvement of the UK's railways, in the public and private sectors. As Business Development Director of the award-winning Chiltern Railways between 2007 and 2016, Graham masterminded the company's infrastructure upgrade programme including reducing London to Birmingham journey times by 20 minutes and extending services to Oxford, enabling it to become the UK's fastest-growing franchised train operator. Graham has a degree in Geography from Oxford University.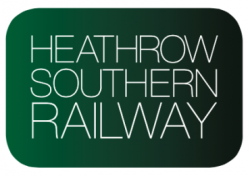 13:45hrs - 14:15hrs
The future of mobility at airports: the case of Manchester Airport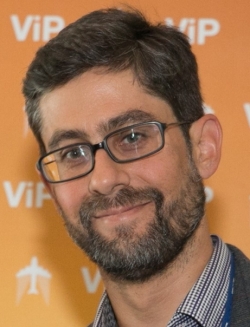 Alex Roy
Head of Strategy
MAG (Manchester Airports Group)
UK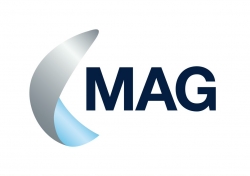 The future of mobility at airports: the case of Manchester Airport
Synopsis: Vehicle technologies and services are evolving rapidly. These evolving vehicle technologies and services have the potential to have a major impact on airports, in particular in their threat to traditional car parking revenues, but also in terms of opportunities to offer new passenger services and improve the efficiency of operations. MAG, owner of London Stansted, Manchester and East Midlands airports, is looking at how best to adopt these technologies.
The audience will learn:
Emerging vehicle technologies and services in an airport environment
Assessing changes in vehicle technologies and services and how these could impact commercial and operational activities
How MAG and Manchester Airport are responding to emerging vehicle technologies and services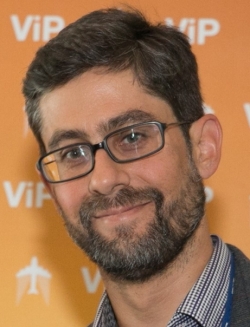 Alex Roy
Head of Strategy
MAG (Manchester Airports Group)
UK
Biography: Dr Alexander Roy is Head of Strategy at MAG (Manchester Airports Group), which operates London Stansted, Manchester and East Midlands Airports, serving around 60 million passengers per annum. Alex's work at MAG focuses on surface access strategy and policy, from public transport through to low-emission vehicles, with a strong focus on the innovation agenda, including digital enhancements to the passenger experience, and new technologies such as connected and autonomous vehicles. Prior to joining MAG, Alex was Principal Economist in the transport division of Mott MacDonald, following six years as Assistant Director of Research at New Economy, the Greater Manchester local government economic think tank. Previously he worked as a consultant on economic development and regeneration projects in the UK and internationally. Alex holds a PhD in Economics from the University of Leeds.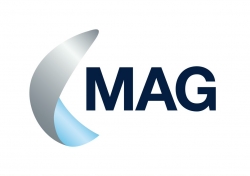 14:15hrs - 15:15hrs
Panel Discussion: Autonomous vehicles at airports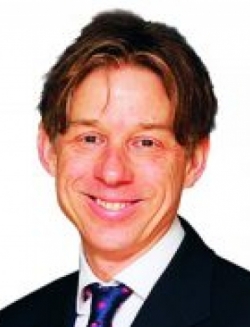 Steve Armitage
Head of Innovation and Intelligent Automation
Heathrow Airport
UK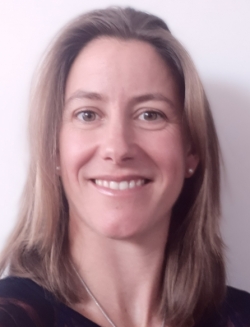 Barbara Demaire
Senior Project Manager
Brussels Airport Company
BELGIUM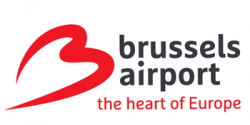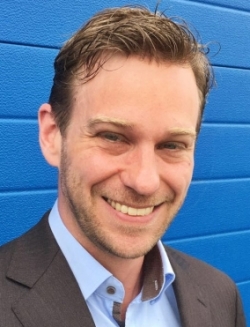 Dennis Mica
Business Development Manager
2getthere
NETHERLANDS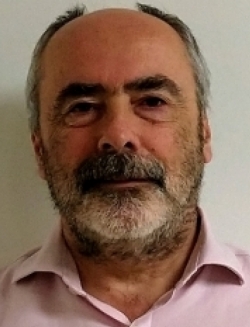 David Holdcroft
Head of Automated Vehicles
Systra Aviation
UK

Panel Discussion: Autonomous vehicles at airports
Synopsis: Discussion and presentation by several airports on their plans and hopes for implementing autonomous vehicles in the near future. The presentations will be followed by a discussion and audience question time.
The audience will learn:
Current status of AV
Where AV can be used
What AV are good and bad at
Who is planning to use or trial AV
What are the benefits of AV to the airport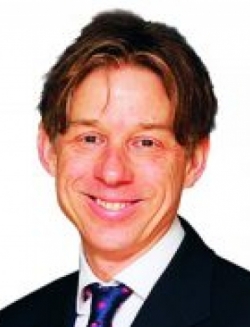 Steve Armitage
Head of Innovation and Intelligent Automation
Heathrow Airport
UK
Biography: Steve has 30 years of airline industry expertise gained at British Airways and Heathrow Airport – operating in the IT and core business departments. Since joining Heathrow, he has been involved in the first steps of passenger automation and improvements in security processing. He is currently leading innovation and intelligent automation in Heathrow's Innovation and Automation team, the purpose of which is to make sense of digitisation, intelligent automation (physical and virtual) and smart connected devices and to help the airport prepare for this revolution and make the right future happen sooner.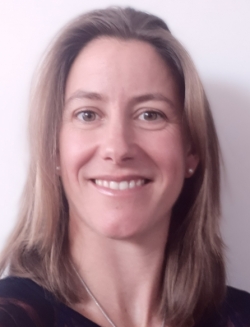 Barbara Demaire
Senior Project Manager
Brussels Airport Company
BELGIUM
Biography: Barbara is in charge of a project aimed at analysing alternative solutions for passenger and staff transport between the terminal and remote parking and other activity areas, including a pilot project for an automated shuttle bus around the airport. She has 15 years' experience in the airport business.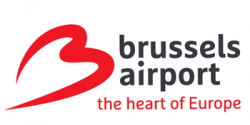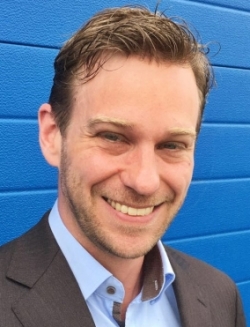 Dennis Mica
Business Development Manager
2getthere
NETHERLANDS
Biography: Dennis has worked for 2getthere in business development and sales, serving clients in Europe, the USA, the Middle East and Asia. He has over 12 years' experience in sales, business development and (sales)management, mainly at Brunel International NV. He graduated with a Master's in Business Studies at the University of Amsterdam. He was responsible for obtaining the contract with De Lijn for the world's first permanent self-driving transit solution in mixed traffic without the need for a safety steward or attendant on board, at Brussels Airport.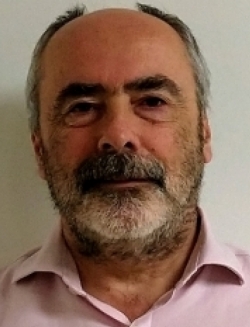 David Holdcroft
Head of Automated Vehicles
Systra Aviation
UK
Biography: David has more than 30 years' airport experience, generally related to baggage systems and autonomous vehicles. He has acted as a client, project manager and operations manager. His responsibilities have ranged from project initiation to programme development and funding, through detailed design, procurement, testing, operational integration and implementation. In total, he has delivered projects with a value of over £100m. David was the Project Director for the Heathrow Pod, responsible for aspects of the delivery of this autonomous vehicle system. David was with BAA at Heathrow and Gatwick for 27 years but also has international experience. He is focused on delivering the right solution for the client and ensuring it is fully integrated into the airport operation.

15:35hrs - 16:05hrs
Electrified aviation – the case for preparing for new aircraft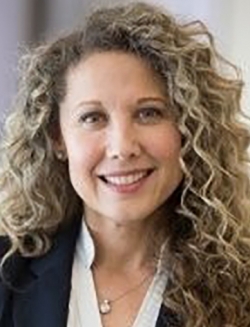 Dana Perez
Infrastructure Planning Manager
Dallas Fort Worth International Airport
USA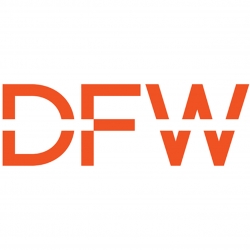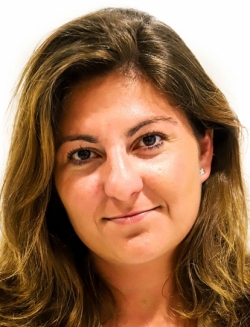 Adrienne Lindgren
Service Area Manager & Consultant, Aerial Innovation and Urban Aviation
WSP
USA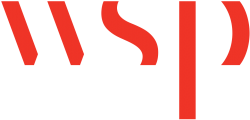 Electrified aviation – the case for preparing for new aircraft
Synopsis: From Uber's annual Elevate Conference to last year's 2018 Farnborough exhibition, the prospect of electrified aircraft has rattled the aviation and aerospace industries, with almost every major private vehicle manufacturer developing and testing new low-noise, low-emissions aircraft. Electric aircraft are among the most disruptive and promising trends in aviation innovation, and new forms offer a multitude of potential benefits – and challenges – to the aviation industry. Using DFW as a case study, this session explores the implications of electric aircraft for airports, ranging from the introduction of drones to the implementation of large-scale passenger electric propulsion and hybrid vehicles.
The audience will learn:
Current market landscape including the technological and regulatory environment, value chain and implications for airports
Business case for implementation of electrified aircraft from both a consumer and an environmental perspective
Current challenges and obstacles for achieving implementation, from both a product perspective and a regulatory perspective
A solutions framework for staging the introduction of these technologies into airport environments to support long-term vision
Short-term, long-term and interim revenue generation and cost savings opportunities associated with new forms of electric aircraft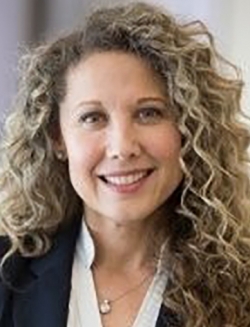 Dana Perez
Infrastructure Planning Manager
Dallas Fort Worth International Airport
USA
Biography: Dana is an Airport Planning Manager at Dallas Fort Worth International Airport, where she directs and participates in long-range and short-range airport infrastructure development planning. Working independently, as well as facilitating group projects, Dana applies airport planning principles and strategic decision making to implement elements of the airport masterplan. Prior to joining DFW, Dana served as a Programme Controls Director and Project Manager for Parsons Corporation, where she managed over US$13.5bn in capital improvement bond programmes. Dana holds a BASc in Interior Architecture and Design from the University of Texas at San Antonio.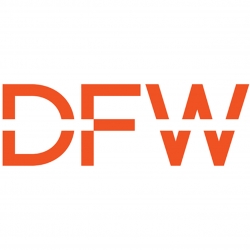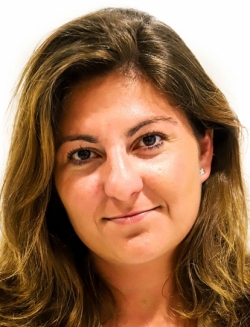 Adrienne Lindgren
Service Area Manager & Consultant, Aerial Innovation and Urban Aviation
WSP
USA
Biography: Adrienne manages WSP's Urban Aviation and Aerial Innovation practice in the USA. Engaging at the local, state and federal levels, she has advised the Federal Aviation Administration's Drone Advisory Committee Subcommittee, involved in providing recommendations related to airspace access, monetisation of airspace and funding of infrastructure, and regulatory control over localised airspace. While working for the City of Los Angeles' Mayor's Office, Adrienne partnered with Los Angeles World Airports and the Port of Los Angeles to develop implementation plans for new aircraft such as drones and eVTOL, allowing her to develop a unique perspective on the emerging area of urban aviation, from the technical, to regulatory, to financial considerations. She holds a BA in Security Studies from Scripps College and an MA in Urban Planning from the University of Southern California. Personal fact: She spends her time on and off the clock doing her favourite activity: travel.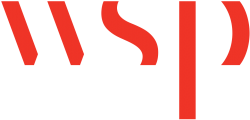 16:05hrs - 16:20hrs
Connecting communities through aerial ridesharing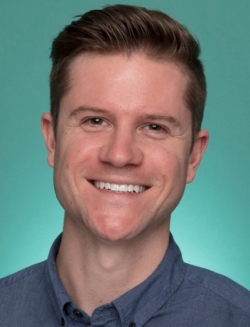 John Badalamenti
Head of Design, Aviation Programmes
Uber
USA

Connecting communities through aerial ridesharing
Synopsis: While once a spectacle of science fiction, flying cars are finally here. At the Uber Elevate Summit 2018, Uber shared concepts of how the future of aerial ridesharing includes plans to reduce congestion and restore convenience by taking riders to the sky by 2023. In partnership with Uber, Corgan has developed an innovative Skyport concept designed to connect major urban transit destinations through on-demand electric flying vehicles. Strategic location of the Skyports will transform under-utilised areas of our cities and connect neighbourhoods and communities with a new type of amenity, becoming a destination that reclaims more than just time.
The audience will learn:
Uber's vision for aerial ridesharing
eVTOL design characteristics
Timeline for test flights and eventually unmanned operations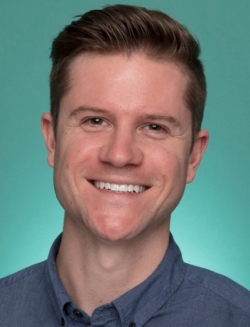 John Badalamenti
Head of Design, Aviation Programmes
Uber
USA
Biography: With his multidisciplinary background in architecture, industrial design and UX/UI design, John leads creative vision across the Uber Elevate brand vision, Skyport infrastructure, eVTOL cabin interiors and internal tools – all driven by customer obsession. Over the last five-plus years at Uber, John has developed a keen appreciation for the rider experience on the ground – now extending into the multimodal 'passenger' experience of the future in aerial ridesharing. Last year he hosted Corgan at the Uber Elevate Summit 2018 as a finalist in a Mega Skyport design competition, calling for solutions to land up to 1,000 aircraft per hour in a tightly constrained footprint.

16:20hrs - 16:35hrs
Skyport design for the future of aerial ridesharing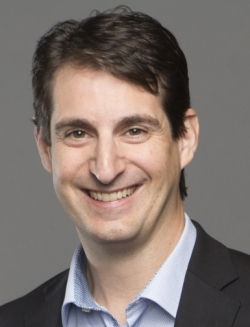 John Trupiano
Principal
Corgan
USA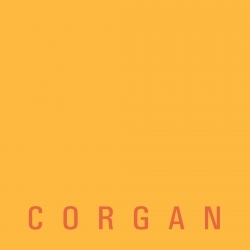 Skyport design for the future of aerial ridesharing
Synopsis: In partnership with Uber for the 2018 Elevate Summit, Corgan developed an innovative Skyport concept designed to connect major urban transit destinations through on-demand electric flying vehicles. Aerial ridesharing will become an extension of an airport's transportation network, offering passengers choice in how to get to their final destination. Strategic location of the Skyports will transform underutilised areas of our cities and connect neighbourhoods and communities with a new type of amenity, becoming a destination that reclaims more than just time.
The audience will learn:
Potential Skyport operations, capacity and scalability
How the Skyport reconnects the city
Enhancements to the community and social infrastructure
How aerial ridesharing can enhance airport passenger experience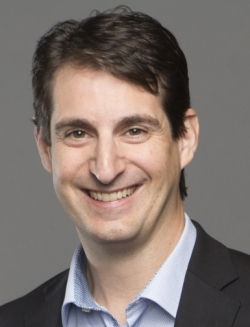 John Trupiano
Principal
Corgan
USA
Biography: John is a principal and architect with Corgan, one of the top USA-based design firms focused on planning, architecture and interior design of aviation facilities. For over 20 years John has led innovative aviation design programmes around the world. Having had airlines, airports, operators and governments as clients, he understands the challenges and intricacies of the operations-based solutions that are important to airlines and operators, while maintaining the innovation and design excellence important to a successful passenger experience. Recently John led Corgan's submission for the Uber Mega Skyport design competition, and as a finalist, was invited to speak at the Uber Elevate Summit 2018.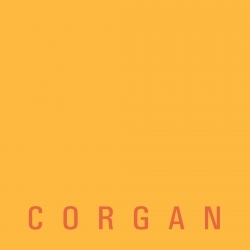 16:35hrs - 17:35hrs
Panel Discussion: Getting airports ready for urban aerial mobility and electric aviation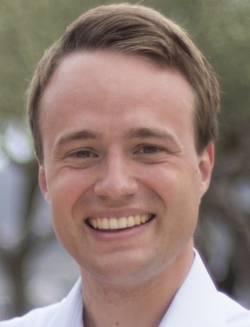 Tassilo Wanner
VP Global Public & Regulatory Affairs
Lilium GmbH
GERMANY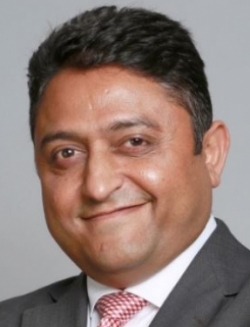 Munish Khurana
Aviation Cooperation and Strategies
Eurocontrol
BELGIUM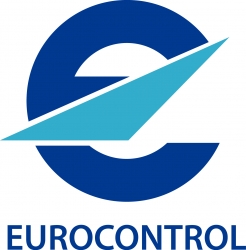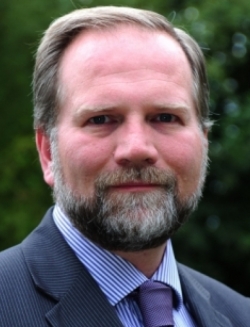 Darrell Swanson
Director
Swanson Aviation Consultancy Ltd
UK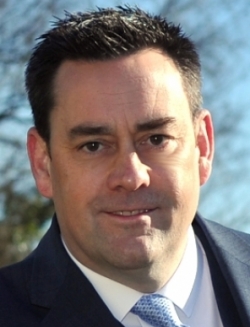 Neil Cloughley
Managing Director
Faradair Aerospace Limited
UK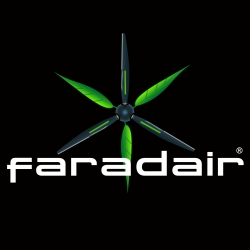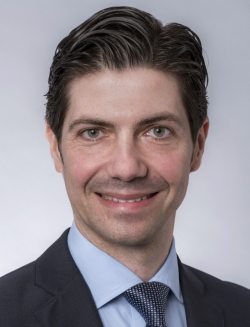 Arturo Garcia-Alonso
Management Consultant
Munich Airport International GmbH
GERMANY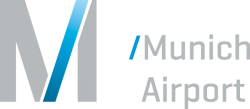 Panel Discussion: Getting airports ready for urban aerial mobility and electric aviation
Synopsis: The fast and steady development of electric propulsion systems for passenger aircraft is already disrupting the existing business processes in the aviation industry. Airport operators and stakeholders need to plan and assess different possible scenarios and define a strategy that will leverage the opportunities of these new technologies in the foreseeable future. This expert panel will review the current status of the industry and the unique value propositions for airport operators to embrace this fascinating challenge.
The audience will learn:
Current status of electric aircraft development and implementation expected schedule
Electric vertical take-off and landing (eVTOL) technologies and urban air mobility (UAM)
Development of new business operating models with electric aviation concepts
Network management and the role of regional airports
A comprehensive plan for electric aviation readiness for airport operators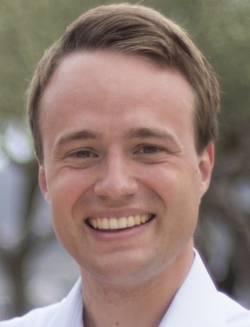 Tassilo Wanner
VP Global Public & Regulatory Affairs
Lilium GmbH
GERMANY
Biography: Tassilo oversees Lilium's worldwide stakeholder engagement, advocacy efforts, and regulatory and government affairs strategy. Previously he was an Engagement Manager at McKinsey & Company, leading TTL (Transport, Travel and Logistics) as well as strategy and change management studies. Before joining McKinsey, he spent four years in political planning and strategic communication roles for the Parliamentary Leadership in the German Bundestag, as well as for the German Federal Minister of the Interior in Berlin. Tassilo studied at LMU Munich and Georgetown University, and earned a Doctorate in Political Science and Modern History. Personal fact: He is married and the father of three children.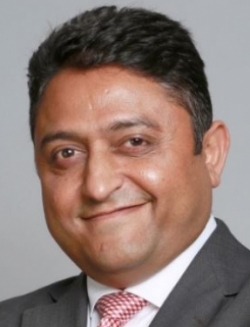 Munish Khurana
Aviation Cooperation and Strategies
Eurocontrol
BELGIUM
Biography: Munish Khurana is a Senior Manager Business Development responsible for developing ATM/U-space business with international stakeholders. He represents Eurocontrol in the Support Cell for the European Network of U-space Demonstrators, established by the European Commission and supported by EASA and Sesar JU. This Support Cell bundles the regulatory and safety competence of the European Aviation Safety Agency (EASA), the R&D management expertise of the SESAR Joint Undertaking (SJU) and the technical and operational air traffic management expertise of Eurocontrol. These organisations work closely together to develop concrete material to support the ongoing U-space projects and the national authorities that will have to approve the drone operations. Munish's previous engagements consist of strategy and customer liaison management at Dubai Air Navigation Services and ATM risk management at Maastricht Upper Area Centre in the Netherlands.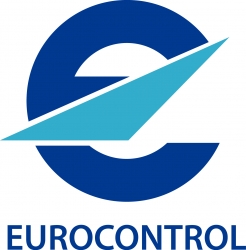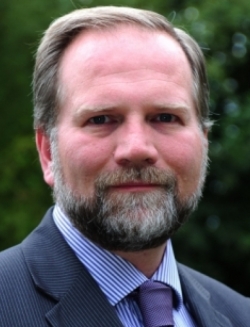 Darrell Swanson
Director
Swanson Aviation Consultancy Ltd
UK
Biography: Darrell has established himself as an industry subject matter expert regarding electric aviation and how it will lead to a future of distributed aviation. His knowledge encompasses electric fixed-wing and distributed electric-propulsion VTOL aircraft infrastructure requirements as well as insights into how the industry could evolve to provide a truly distributed aviation system. He is an advisor to the Urban Air Mobility Panel at ADS Group and the UK ATI Amy Johnson Challenge, as well as a board member of the British Aviation Group in the UK. Darrell has over 20 years' experience as an aviation consultant leading airport masterplanning projects through to airport acquisition advisory services.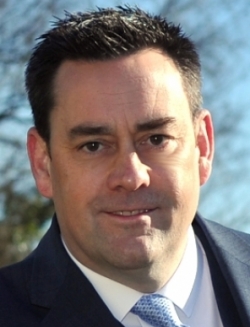 Neil Cloughley
Managing Director
Faradair Aerospace Limited
UK
Biography: Neil is Managing Director of Faradair Aerospace Limited, which was founded in 2014 and is a double award-winning UK-based, hybrid-electric aviation startup manufacturer building the new BEHA (Bio Electric Hybrid Aircraft). Neil is an aviation and IT industry entrepreneur and has spent over 15 years within the commercial aviation sector working with some of the largest aviation brands and financial institutions. Faradair has achieved global coverage, created world-class partnerships and won international aerospace startup pitching competitions. In 2017 Neil advised the Department of Transport in the UK on 'Future Flight' policy, and now serves as a founding member of the Urban Air Mobility working group within the ADS. He has given talks and lectures on the subject of hybrid/electric flight at international conferences and universities, including the Royal Aeronautical Society and UC Berkeley in California.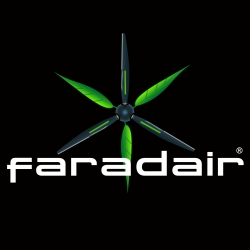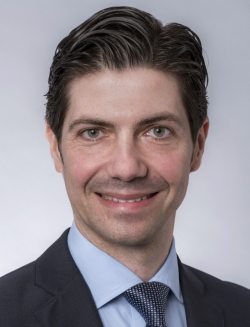 Arturo Garcia-Alonso
Management Consultant
Munich Airport International GmbH
GERMANY
Biography: Arturo is Airport Management Consultant at Munich Airport International GmbH, the international business branch of Flughafen München GmbH. He joined Munich Airport from ACI World in Montreal, Canada, where he was Head of Passenger and Airport Services. Arturo has been involved in the aviation and aerospace sector for more than 20 years. He has a Master's degree in Aerospace Engineering, Airport Design and Management. He previously worked with Aena Aeropuertos, an airport planning consultancy firm, the ground handling company Acciona Airport Services, and the Spanish civil aviation authority. At ACI World, Arturo led and directed the ACI Airport Service Quality (ASQ) team during the transition to the new services in 2015. At Munich Airport International, he is leading and delivering consultancy services on airport operations, infrastructure, management and service quality at different locations around the world.