Conference Chairs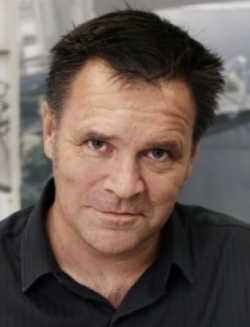 David Holm
Architect Director
Cox Architecture
AUSTRALIA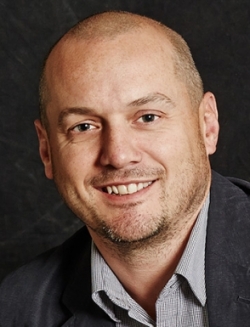 Mark Wolfe
Principal
Hassell
AUSTRALIA

Conference Chairs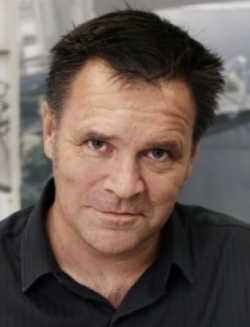 David Holm
Architect Director
Cox Architecture
AUSTRALIA
Biography: David is an Architect and Director responsible for transport and infrastructure projects working in Australia and internationally. His design focus is at the nexus of urban infrastructure and public place-making in the city. Key projects include Singapore's Changi Terminal 3; Chek Lap Kok International Airport, Hong Kong; New Delhi International Airport, India; Sydney Airport International Forum and Marketplace; the new Barangaroo Ferry hub in Sydney and the Sydney West Metro. David is Adjunct Professor of the Faculty of Design, Architecture and Building, University of Technology, Sydney, and a recipient of the NSW Board of Architects Byera Hadley Travelling Scholarship. He is also a Churchill Fellow. Personal fact: He is passionate about drawing and has published two books: 'Drawing Italy' and 'Drawing Paris'.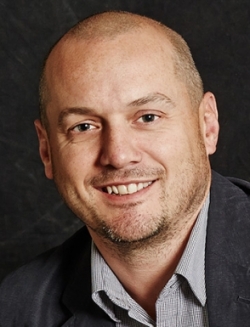 Mark Wolfe
Principal
Hassell
AUSTRALIA
Biography: Mark is the global aviation sector lead at international design practice Hassell. With over 20 years' experience leading major transport infrastructure projects, he has worked with clients in the UK, Europe, Africa, the Middle East and Asia. Mark has undertaken projects at a number of international airports as both a design consultant and client representative, including major redevelopments of Heathrow Terminal 3 and Gatwick North Terminal in the UK. Currently he is involved with a range of Hassell projects in the Asia-Pacific region, with a key focus on assisting Gold Coast Airport on its most significant expansion to date, as well as urban design and masterplanning projects. Mark's specialist field is in the design and redevelopment of airport precincts. He is passionate about creating relevant places and experiences over pure infrastructure.

09:10hrs - 09:40hrs
Sustainability and sense of place – creating unique gateways to nations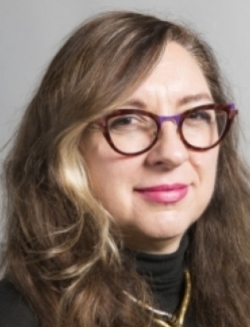 Antoinette Nassopoulos-Erickson
Senior Partner, Architect
Foster + Partners
UK

Sustainability and sense of place – creating unique gateways to nations
Synopsis: This review of several Foster and Partners projects from Hong Kong, Beijing, Queen Alia, Jordan, Kuwait Panama and Mexico City International Airports will help attendees understand the challenges of creating highly sustainable airport terminals with a strong identity and sense of place, that define gateways to nations. The presenter will discuss how architecture and interior design can define a passenger experience that is unique to place by means of strategic planning, materials and technology to create unique environments and improve the passenger experience.
The audience will learn:
Techniques and solutions employed to create unique environments and improve the passenger experience
An explanation of how a sustainable design approach can define airport projects
An explanation through comparative analysis across several projects to demonstrate the differentiation related to place
How bespoke sustainable strategies can provide design guidance and improve the environmental, economic and social performance of each project
How Mexico City Airport targets new levels of sustainability, and assembles exemplar performance and innovative strategies to solve unlikely problems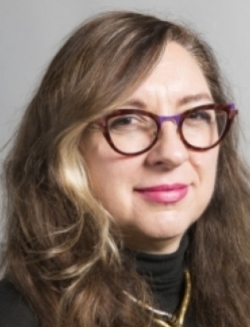 Antoinette Nassopoulos-Erickson
Senior Partner, Architect
Foster + Partners
UK
Biography: Antoinette is an architect and urban designer, and a Senior Partner at Foster and Partners. She has broad experience across sectors and since 2003 has played a key role in the design and delivery of some of Foster and Partners' largest aviation projects, including London Heathrow T2, T3 and landside masterplan; masterplan for T2 Incheon; Spaceport America, New Mexico, the world's first commercial spaceport; the new 2050 vision for JFK airport NYC in 2016; and, currently under construction, Tocumen International Airport in Panama, Mexico City Airport and, more recently, the successful bid for Marseille Provence Airport. Antoinette believes the success of an airport comes from achieving a quality passenger experience and balancing the needs of the airlines and operators, while meeting the functional, flexible, technical, cost and sustainability criteria. Underlying this, she emphasises the importance of airports and terminals as civic spaces that should reflect the spirit of their place.

09:40hrs - 10:10hrs
Revisioning airports as cultural signifiers and civic gateways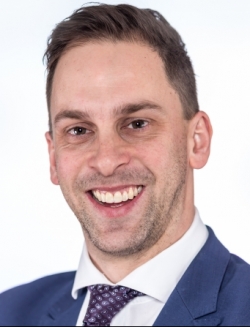 Michael Jarvis
Executive Planning at Melbourne Airport
Australia Pacific Airports (Melbourne) Pty Ltd
AUSTRALIA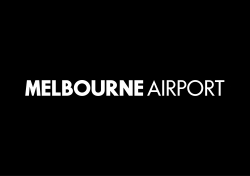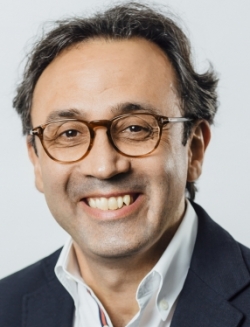 Andrew Perez
Partner
Grimshaw
AUSTRALIA

Revisioning airports as cultural signifiers and civic gateways
Synopsis: Melbourne Airport faces challenges of dealing with a campus that spans from the 1970s to the present. Such challenges are common to airport renewal programmes. However, APAM has brought together industry collaborators to evolve the airport beyond regular standards and guides. This approach has realised a unique briefing document for Melbourne Airport, clearly establishing a united vision and shared aspirational goals between the airport and its stakeholders to improve not only the travellers' experience but also the role the airport plays as a significant contributor to the civic interests of the city of Melbourne and regional Victoria.
The audience will learn:
The importance of design nuance for the modern traveller
The benefits of integrating the identity of an airport with its host city
How collaboration with external industry leaders can help evolve an airport's vision and its connection to a city and region
The civic significance of airports, and why this needs to be exploited
How a unique vision for an airport may be established using placemaking strategies and frameworks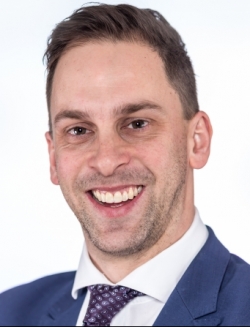 Michael Jarvis
Executive Planning at Melbourne Airport
Australia Pacific Airports (Melbourne) Pty Ltd
AUSTRALIA
Biography: As Executive of Planning, Michael leads APAM's transport infrastructure planning, utility services planning and off-airport safeguarding functions. With consultancy, airport and airline management experience, he has worked across a wide range of aviation strategic planning, commercial and development disciplines. At Melbourne Airport Michael has contributed to, led and delivered a range of strategic planning studies, infrastructure plans and projects including Melbourne Airport's Masterplan, self-service check-in initiatives and the New Terminal 4 project.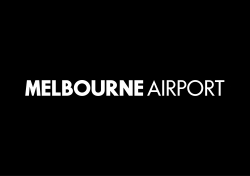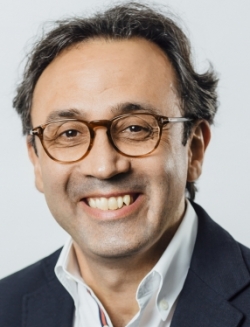 Andrew Perez
Partner
Grimshaw
AUSTRALIA
Biography: Andrew is a recognised leader in the masterplanning, design and delivery of large aviation projects and associated developments, and has written guidance standards for the concept design of airport facilities. His aviation experience includes the delivery of three masterplans for London's Heathrow Airport, leading the design vision statement for John F. Kennedy International Airport and the terminal planning for the six-runway Istanbul New Airport, and managing the new Jorge Chávez International Airport Expansion Plan. Andrew has also worked in a seconded role at BAA, during which he was the Design Lead for the Terminal 2A project at London Heathrow. In 2015, Andrew was commissioned by Routledge to prepare guidance on airports for architects and designers for the latest edition of the Metric Handbook. Andrew is currently leading the development programme for Melbourne Airport's International Terminal, the terminal development plan at Auckland Airport and various projects for Sydney Airport.

10:10hrs - 10:40hrs
Beyond the terminal – a people-focused approach to precinct design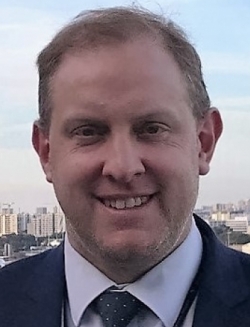 Steve Parker
Head of Airport Design
Sydney Airport
AUSTRALIA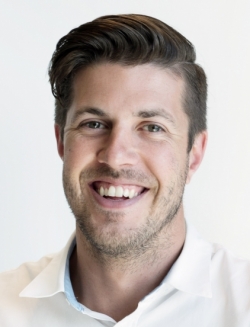 Jason Cuffe
Practice Leader
Hassell
AUSTRALIA

Beyond the terminal – a people-focused approach to precinct design
Synopsis: Airports are more than working pieces of infrastructure; they are moments of experience along a multitude of journeys. The design of these complex precincts provides the opportunity to create memories beyond the terminal, a journey that begins the instant you arrive at the precinct and establishes an identity that is distinctly of its context. Sydney Airport is an exemplar case study. It has developed an Urban Design Precinct strategy that delivers a set of design guidelines to inform a consistent approach to improve customer experience, enhance the quality and character of public space and maximise connections.
The audience will learn:
Insight and approach to how airports can design beyond the front doors of terminals
How an airport's identity can build on the character of the city through the design of the public domain
How airports can be designed as multi-user precincts that connect into adjacent communities
How airport precincts can be designed for people, contribute to community benefit and expand public open space networks
The increasing importance of urban design and public-realm strategies in the development and revitalisation of aviation precincts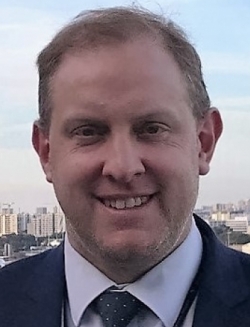 Steve Parker
Head of Airport Design
Sydney Airport
AUSTRALIA
Biography: Steve is Head of Airport Design at Sydney Airport Corporation Limited (SYD). He has over 20 years' experience in planning, design and delivery of major airport projects, and has been working at Sydney Airport for almost seven years. His previous experience includes working as Head of Architecture at Larsen & Toubro in India and as a Regional Principal & Group Transport Leader at Woodhead Architects. At Sydney Airport, Steve leads a team of airport design managers, providing whole-of-airport design leadership, design governance and design management in support of all project typologies. The Airport Design team works closely with project sponsors, stakeholders, consultants and contractors to define scope, support the end-to-end project lifecycle and drive design excellence for project outcomes.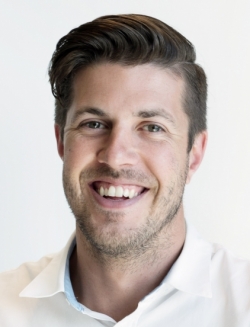 Jason Cuffe
Practice Leader
Hassell
AUSTRALIA
Biography: Jason is the Practice Leader of the Sydney Landscape Architecture team at the global multidisciplinary design firm Hassell. With an extensive portfolio in the aviation sector focused around public domain experience, Jason has played a lead role in the future public domain planning, design and development of several airport precincts including Brisbane Airport, Sydney Airport, Gold Coast Airport and Bao'an Airport in Shenzhen, China. Jason brings a people-focused approach to these complex projects, developing schemes that create a seamless journey of experiences between the public domain and terminal. He strongly believes that an airport precinct is about more than just flying; it's about the opportunity for people to gather in a plaza, dwell under the shade of a tree, and arrive or depart in a place that is visually cohesive and allows for free movement of people.

11:00hrs - 11:30hrs
A brief history of airport development in London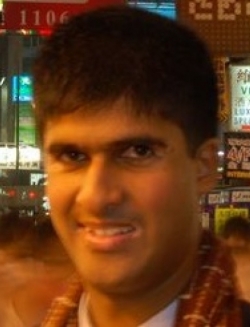 Shamal Ratnayaka
Aviation Strategy Lead
Transport for London
UK

A brief history of airport development in London
Synopsis: This presentation will track the recent history of airport development proposals in the London airport system, how industry dynamics, economics, airspace, environment and surface access have shaped the political debate and planning process, and the lessons to be learned for London, the UK and beyond.
The audience will learn:
The twists and turns of the London airport capacity debate
The interplay of industry dynamics, economics, airspace, environment and surface access in shaping policy direction and public opinion
Lessons we can draw for future airport capacity development in London and elsewhere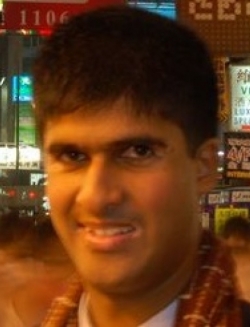 Shamal Ratnayaka
Aviation Strategy Lead
Transport for London
UK
Biography: Shamal has worked on all aspects of aviation policy for the Mayor of London and Transport for London over the last seven years. This has entailed shaping and delivering the Mayor's aviation strategy, underpinned by his analysis of the economic, connectivity, surface access, environmental and airspace dimensions of aviation. He regularly engages with all six London airports as well as Government, the regulator and other key stakeholders in seeking the best outcome for London. He is a graduate of the University of Oxford and the University of Bonn and previously worked for the Financial Times in London and New York. Personal fact: He also has a passion for travelling and at time of writing had clocked up 1.2 million miles on 1,479 flight sectors to and from 364 airports worldwide.

11:30hrs - 12:00hrs
Gatwick's masterplan and the future growth of the aviation sector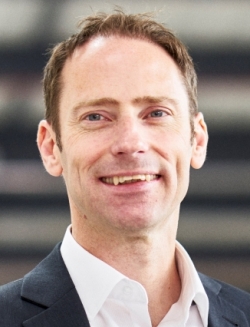 Tim Norwood
Director of Corporate Affairs, Planning and Sustainability
Gatwick Airport
UK

Gatwick's masterplan and the future growth of the aviation sector
Synopsis: Gatwick's masterplan outlines three scenarios for growth, including bringing its existing standby runway into routine use for the first time. The presentation will discuss the capacity gap in the UK aviation sector and Gatwick's plans to make best use of its existing infrastructure and runways.
The audience will learn:
Gatwick's growth story so far
Gatwick's masterplan including three growth scenarios
How Gatwick will provide additional capacity and resilience in London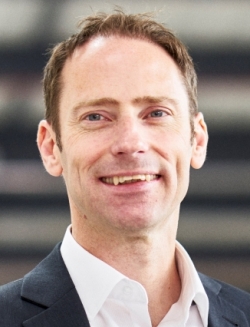 Tim Norwood
Director of Corporate Affairs, Planning and Sustainability
Gatwick Airport
UK
Biography: Tim joined Gatwick as Chief Planning Officer in February 2017 with responsibility for the development of the long-term masterplan. He subsequently took on the role of Director of Corporate Affairs and Sustainability, creating a combined directorate. He was previously Chief Planning Officer at EDF Energy with responsibility for securing consent for the Hinkley Point C Project and progressing the planning and environmental assessment work for nuclear new-build at Sizewell. Prior to that, Tim held several planning roles in BAA at Heathrow and Stansted. He has also worked in local government and consultancy. Tim is a member of the Royal Town Planning Institute. He has a Master's in Town Planning from the University of Newcastle upon Tyne and a Geography degree from the University of London.

12:00hrs - 12:30hrs
Heathrow expansion – innovation and sustainability at its core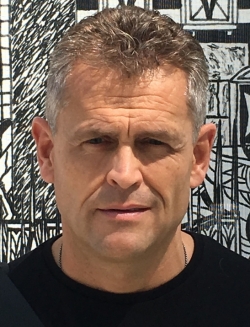 Barry Weekes
Head of Design
Heathrow Airport
UK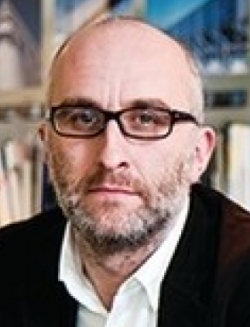 Jolyon Brewis
Partner
Grimshaw
UK

Heathrow expansion – innovation and sustainability at its core
Synopsis: As part of Heathrow's planned third runway expansion, the airport will develop a series of new and extended facilities, including major new terminal facilities, airside satellites and transit interchanges that will ultimately take the airport's capacity to over 130 million passengers each year. In keeping with Heathrow's ambition to be the most sustainable hub airport in the world, new buildings and infrastructure are being designed with innovation as a core driver. The latest design proposals for Heathrow's new passenger facilities will be shared, demonstrating how they fit within a holistic strategy for growth that meets the needs of our passengers, airlines, colleagues and neighbours.
The audience will learn:
How the sustainability vision established by Heathrow 2.0 is being implemented within the new passenger facilities at Heathrow
How our proposed new approach to the design of terminal environments will radically change the passenger experience alongside a significant reduction in energy use
How passenger insight is shaping our vision for an expanded Heathrow
How modular design and off-site construction will bring huge benefits in time, cost and quality
Strategies for safeguarding flexibility within these new buildings and how they may change to meet the future needs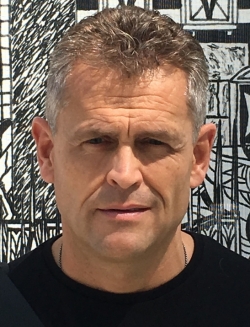 Barry Weekes
Head of Design
Heathrow Airport
UK
Biography: Barry holds overall design accountability for all of Heathrow's major capital projects. He is currently leading the Integrated Design Team for the expansion programme with a clear remit to deliver innovative and sustainable solutions while always maintaining a clear focus on improving passenger experience, affordability, quality and commercial value. Barry started his airport design career in 1999. During this time he has led the early-stage design activity for major airport projects across many UK and international airports, acting as the champion of design quality and achieving the right holistic business solution.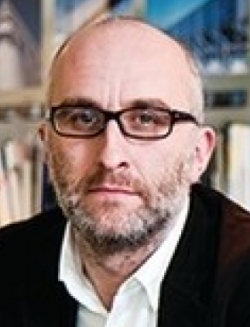 Jolyon Brewis
Partner
Grimshaw
UK
Biography: With a career that spans 27 years – 20 of which have been at Grimshaw – Jolyon's architectural experience covers all of Grimshaw's principal sectors, including leisure, industry, transport, masterplanning and urban design. He has specialist skills in sustainability and research and development. As Partner in charge of Stansted Generation 2, Jolyon led the optioneering and masterplanning work over a four-year period, culminating in the writing of the Proof of Evidence for Airport Design. Subsequently he has been involved in two- and three-runway masterplanning scenarios for Heathrow Airport, and the ongoing planning of Heathrow's Central Terminal Area. He led a project to determine the right approach for Terminal 2's entrance plaza. Jolyon has many years of experience as a senior practice leader; alongside his architectural work, he has also held Managing Partner and Chief Executive roles within Grimshaw.

13:45hrs - 14:15hrs
Influencing project implementation through operational readiness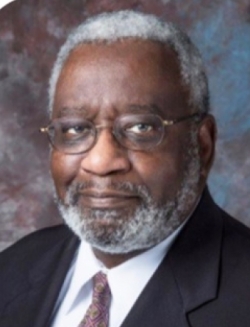 Robert L Gilbert
Chief Development Officer
Los Angeles World Airports
USA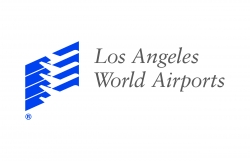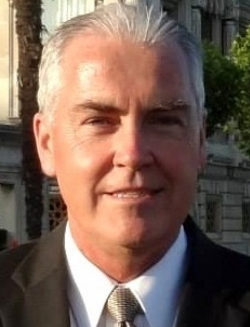 Michael McElvaney
Director
LeighFisher
USA

Influencing project implementation through operational readiness
Synopsis: The presentation will examine operational readiness from a broader perspective than has been done before. It will discuss the benefits of early engagement of ORAT in projects where the ability to influence the design from an operational perspective provides some of the greatest benefit. It will also discuss full stakeholder involvement from concept of operations through to post-opening support.
The audience will learn:
Differences between the PM/CM role and the role of the operational readiness team
Examples of why to implement ORAT
Opportunity for stakeholders to have proper input into the design during the design phase
Functionally driven design
Change-order avoidance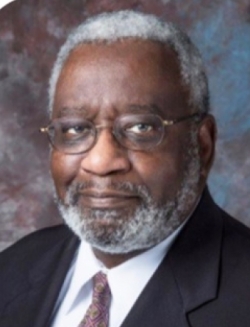 Robert L Gilbert
Chief Development Officer
Los Angeles World Airports
USA
Biography: Robert is the Chief Development Officer at Los Angeles World Airports, responsible for developing and managing the LAWA capital programme, landside access modernisation programme and airport operational readiness programme. He also oversees the Planning and Development and Environmental Programmes group. Robert's career includes 45 years' experience in aviation and airport management. His ORAT/AOR experience began in 1982 during his tenure as the US Air Forces Europe's North Atlantic Treaty Organization's Infrastructure Officer. He was responsible for the programming and planning for the operational availability and readiness of facilities and infrastructure required for US Air Force units that would deploy to 70 NATO installations. Robert also served as Programme Manager for the AOR programme at King Abdul Aziz International Airport, developing training programmes to familiarise staff with the new US$7.8bn facilities and infrastructure. Additionally, he served as Director of Facilities for the Greater Orlando Aviation Authority.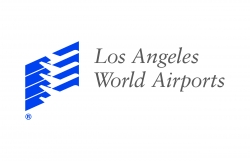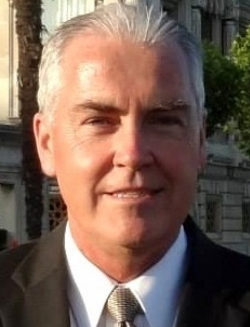 Michael McElvaney
Director
LeighFisher
USA
Biography: Michael has 30+ years' experience in executive-level operational management of airports in the USA and Middle East. As a Director with LeighFisher, he leads the operational practice for the firm. In this role he is currently providing executive-level advisory support to Los Angeles World Airport in the establishment of an ORAT in-house programme for the LAX US$20+bn capital development programme. Previously, Michael led the development of the ORAT programme for the new International Terminal at IAH. He was VP of Airport Operations for Qatar Airways, where he managed the operation of the new Hamad International Airport. He chaired the Governance Committee for the ORAT programme for the new airport, encompassing 130 new facilities. He previously served in a number of executive-level positions at US airports, including Raleigh-Durham - RDU; Birmingham - BHM; Gainesville - GNV; Tampa - TPA and Phoenix Sky Harbor - PHX.

14:15hrs - 15:15hrs
Panel Discussion: Collaborative and progressive design – Istanbul Airport case study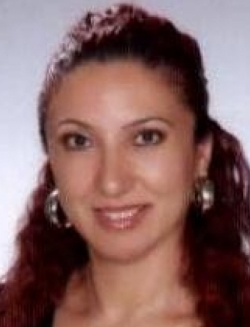 Sevgi Tokgöz
Project and Control Supervisor/Architect
DHMI (General Directorate of State Airports Authority)
TURKEY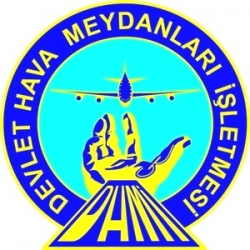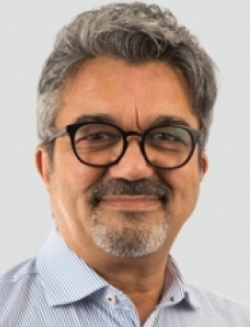 Maurice Rosario
Director
Scott Brownrigg
UK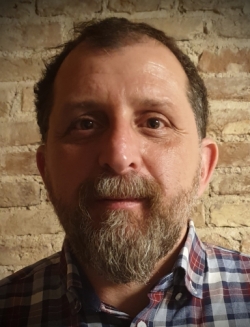 Gökhan Caydaml
Partner
Fonksiyon Mimarlik
TURKEY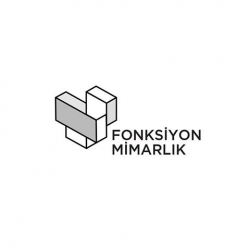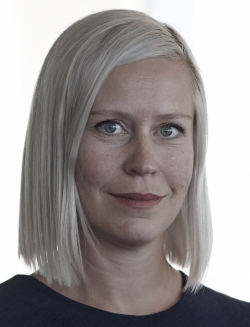 Ingrid Motzfeldt
Partner, Architect MNAL, Director of Aviation
Nordic – Office of Architecture
NORWAY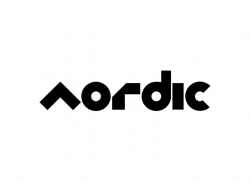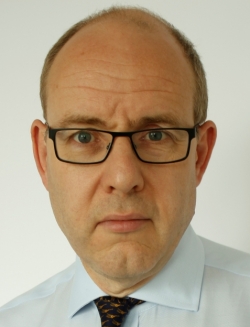 Graham Bolton
Global Practice Leader - Aviation
Mott MacDonald
UK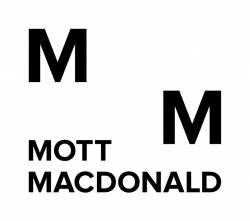 Panel Discussion: Collaborative and progressive design – Istanbul Airport case study
Synopsis: The panel will discuss design progression from one design team to another, where the design concept is preserved and developed into implementation while going through a myriad of stakeholder reviews and approvals. It will also look at the methods that were implemented to ensure that the knowledge and expertise were passed downstream. The discussion will cover aspects of the design of Istanbul Airport that were considered fundamental to the success of the project, and how the design process was managed and coordinated to meet construction deadlines.
The audience will learn:
Keeping close scrutiny and head office support to collocates site team
Timely consultation and building up a strategic and detailed brief
Information gathering and deciphering and dissemination
Maintaining a holistic view while considering every detail
Collaborations with other designers and supporting them to achieve the project objectives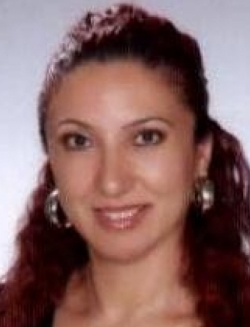 Sevgi Tokgöz
Project and Control Supervisor/Architect
DHMI (General Directorate of State Airports Authority)
TURKEY
Biography: Sevgi works as the Project and Control Supervisor in the design and preparation of the project, management and construction for all airports in Turkey that follow a build-operate-transfer (BOT) model performed by public-private sector cooperation. Covering all airport terminal buildings and supporting buildings, she was the Project and Control Supervisor for Istanbul Airport responsible for clarifying stakeholder needs and preparing the preliminary projects that went on the tender. She is currently working on the Nicosia TRNC (Turkish Republic of Northern Cyprus) Airport project. She has been involved in the preparation of masterplans for various airports and has been a security expert for 15 years.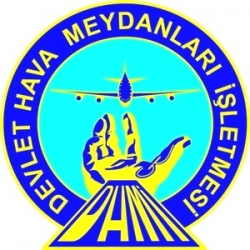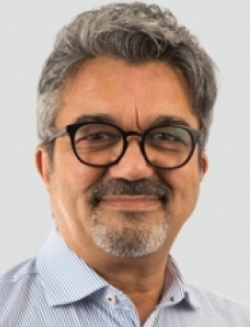 Maurice Rosario
Director
Scott Brownrigg
UK
Biography: Maurice is Director of Scott Brownrigg's specialist aviation team. He has been responsible for several complex airport projects across the world from inception to completion, and was the Project Leader for Istanbul Airport with overall responsibility for the scheme's design management and architectural design, as well as the project team and its site office. His other recent work includes Medina Airport in Saudi Arabia, including new international, domestic and Hajj terminals. Prior to that, he completed a number of airport projects including schemes at Cairo Airport, London Gatwick Airport, Vnukovo Airport in Moscow, Antalya Airport and Istanbul Ataturk Airport. He has also completed a variety of other projects including an award-winning retail and office complex in Ankara and office developments in Russia, Turkey, Greece and Egypt.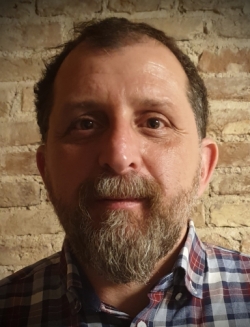 Gökhan Caydaml
Partner
Fonksiyon Mimarlik
TURKEY
Biography: Gökhan has been working on airports since 1996 when he worked with Scott Brownrigg on the initial design for Ataturk Airport in Istanbul. After completing Ataturk Airport he moved to the USA, where he first joined Johnson Fain and then later Cannon Design Architects, where he worked on various public-realm projects as well a school project. Gökhan started his own firm in Istanbul called Fonksiyon Mimarlik in 2012 and then worked with Scott Brownrigg in 2015 to be its local affiliate in the design development of the world's largest terminal, at Istanbul New Airport. Fonksiyon Mimarlik worked with Scott Brownrigg to develop the original concept design alongside the client IGA and all other stakeholders. Fonksiyon went on to collaborate with Scott Brownrigg on numerous other airport projects including airports in Niger, Sudan and four airports in Saudi Arabia.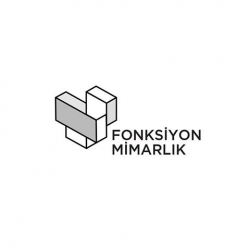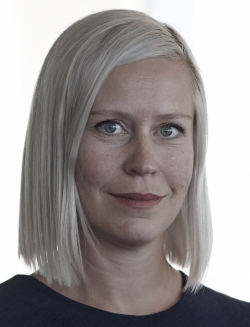 Ingrid Motzfeldt
Partner, Architect MNAL, Director of Aviation
Nordic – Office of Architecture
NORWAY
Biography: As Director of Aviation, Ingrid is involved in most of Nordic – Office of Architecture's airport projects. Her experience in design and delivery of airport masterplan and terminal projects ranges from small regional airports in Norway, to the largest international hubs, like Istanbul New Airport. This has made her a specialist in the complex fields of airport planning, design and development strategies. On the Istanbul project, Ingrid led Nordic's team through the concept design and scheme design phases, playing a key role in the development of both the 90 mppa terminal and the preceding masterplan.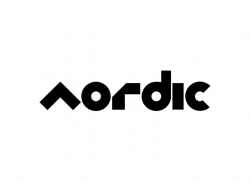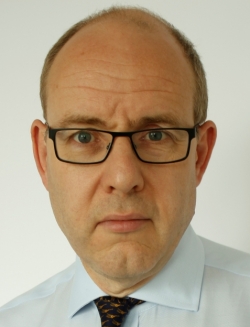 Graham Bolton
Global Practice Leader - Aviation
Mott MacDonald
UK
Biography: Graham joined Mott MacDonald in 2018 as Global Practice Leader - Aviation. He has over 25 years' consultancy experience within the transport and industrial sectors, with particular expertise in strategic planning of operational processes and systems and in the establishment of associated capital development strategies. His experience within the aviation sector includes planning and development projects for major international airports across North America, Western and Eastern Europe, the Middle East, East Asia and Australasia. He specialises in the aviation sector, operational strategy, operational processes and systems, development strategy, masterplanning and business consultancy. He is also Vice Chair of the British Aviation Group.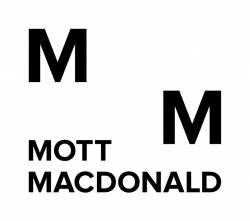 15:35hrs - 16:05hrs
Airport development and transformation within the operation at LCY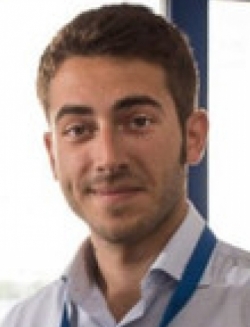 David Ruiz-Celada
Head of Continuous Improvement
London City Airport
UK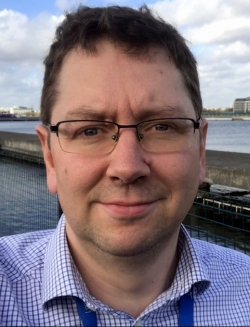 Frank Jenkins
Construction Manager
Bechtel/London City Airport
UK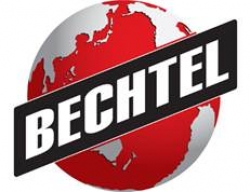 Airport development and transformation within the operation at LCY
Synopsis: London City Airport is undergoing a £480m redevelopment that will see terminal size triple, 50% increase in stands, expansion to a full parallel taxiway, and capacity to see growth to beyond six million passengers. The project is due for completion in 2022 and involves complex maritime piling and decking over the Royal Docks, as well as careful examination of phasing delivery plans that protect the existing operations, which needs to be managed within an already tight operational footprint. This presentation will demonstrate some of the challenges the operations and construction team face together on this transformation journey.
The audience will learn:
Airport development and engineering
Operational readiness and transformation
Construction and capacity planning interfaces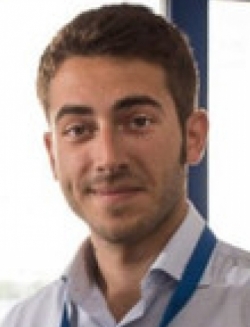 David Ruiz-Celada
Head of Continuous Improvement
London City Airport
UK
Biography: With a background in aeronautical engineering and simulation, David has been involved in the London City Airport development plan since 2014, from concept development through to planning, design development and now delivery and ORAT. Responsible for continuous improvement, David looks after operational strategy, enabling growth and customer experience within the currently constrained facility, and looking for opportunities to maximise the capacity and experience of passengers once the development plan is complete, while working closely with the delivery partner Bechtel to safeguard the current operation during the construction disruption. Personal fact: Born in Spain, raised in the USA, trained in the UK, David is a keen endurance runner with a keen interest in kite-surfing, photography and trying to learn how to play the guitar.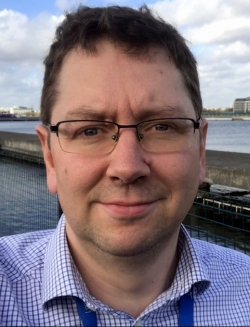 Frank Jenkins
Construction Manager
Bechtel/London City Airport
UK
Biography: Frank joined Bechtel in 1997 and has worked for the company around the world including Malaysia, USA, Hong Kong and the UK. His career has focused on heavy civil engineering transport projects including more recently as Project Manager for the North Terminal redevelopment works at Gatwick Airport and his current role as Delivery Manager for the City Airport Development Programme (CADP) works at London City Airport.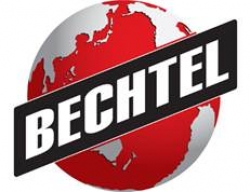 16:05hrs - 16:35hrs
Munich's T1: challenges of a 30-year-old terminal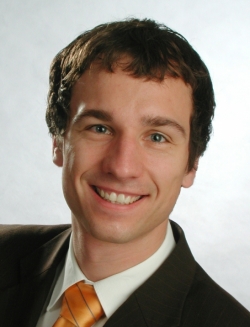 Stefan Holzner
Senior Project Manager Terminal Infrastructure
Munich Airport
GERMANY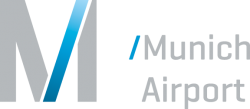 Munich's T1: challenges of a 30-year-old terminal
Synopsis: Munich's Terminal 1 will be expanded with a new pier that adds a capacity of six million for non-Schengen passengers. But how will that fit into the building and what changes and challenges does a nearly 30-year-old terminal building face with such an expansion? The focus of the presentation will be on the existing infrastructure and the necessary changes being made.
The audience will learn:
Brief overview of the expansion project (new pier)
Detailed information on the structure and processes of the existing Terminal 1
Challenges foreseen due to the new operational concept, and mitigation measures taken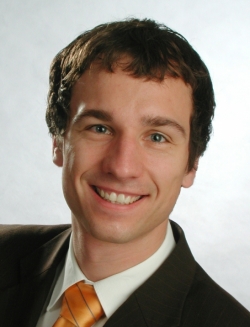 Stefan Holzner
Senior Project Manager Terminal Infrastructure
Munich Airport
GERMANY
Biography: Stefan started working at Munich Airport in 2003 as an airport management trainee. His first projects were with the Singe European Sky Development Phase and the opening of Bangkok Suvarnabhumi Airport. Since then he has been involved in various airport planning and development projects. During his studies for his Master's in Aviation Management he developed a masterplan thesis for Bangkok Suvarnabhumi Airport and then worked for Munich's Terminal 2 Satellite, which won the Skytrax Best Terminal in the World award the first year after its opening. Since 2016 he has been working towards the optimisation of Munich's Terminal 1.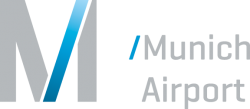 16:35hrs - 17:05hrs
Successful project development for renovating existing terminal facilities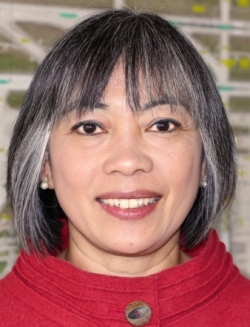 Eileen Francisco
Senior Manager, Aviation Capital Programs
Port of Seattle
USA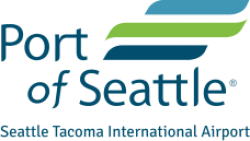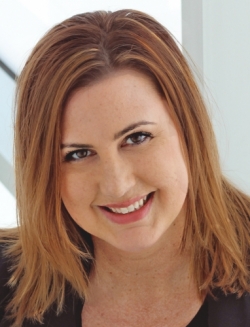 Michelle Brantley
Development Manager
Port of Seattle
USA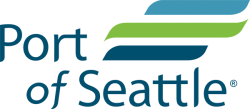 Successful project development for renovating existing terminal facilities
Synopsis: This presentation explores the unique challenges of renovating existing terminal buildings in constrained environments. As airport infrastructure around the world ages, there is a need to renew and modernise existing facilities. Development of these projects should not be rushed, even if many airport owners/operators might be pressed for time to meet the needs of increased passenger traffic and evolving security and operating protocols. Purposeful and thorough project development is the first step to designing and delivering successful projects.
The audience will learn:
The importance of defining priorities
Keys to successful stakeholder engagement
Identifying the root and follow-on problems/opportunities
Strategies for prioritising competing use for space
The art of flexibility – the need to plan for things to change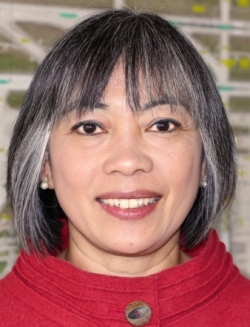 Eileen Francisco
Senior Manager, Aviation Capital Programs
Port of Seattle
USA
Biography: Eileen has worked at the Port of Seattle for over 15 years and is currently responsible for overseeing the existing US$3bn aviation capital programme in a comprehensive manner. She is the liaison between the aviation division and the airlines serving Seattle-Tacoma International Airport. This includes leading and ensuring that proper planning, development, authorisation and oversight of proper execution of capital development projects are achieved across the aviation division. Eileen's previous experience includes working for the regional transit agency, developing and implementing its asset management programme. She started her career in manufacturing, where she served in various capacities including plant and operations management. Eileen holds a Bachelor's degree in Industrial Engineering and Master's degrees in Organisational Leadership and Public Administration.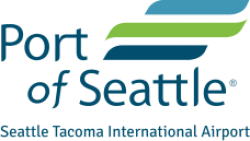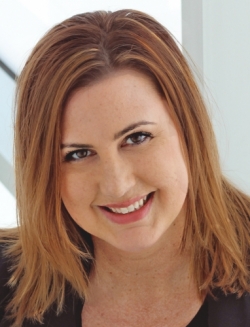 Michelle Brantley
Development Manager
Port of Seattle
USA
Biography: Michelle is a Development Manager for the Port of Seattle at Sea-Tac Airport, where she has oversight of the development and sponsorship of all airport terminal projects. As a third-generation airport employee, Michelle has worked at the airport in many different capacities since 1996. She has a Bachelor's degree in Urban Studies from the University of Washington and is currently completing a Master's degree in Management and Leadership. Some of her active projects include the update and implementation of standards for all public restrooms at the airport, programme development for renovation of the airport's South Satellite, and concept development for optimising Sea-Tac's main terminal to meet increasing demand.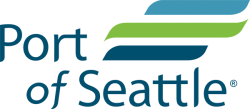 17:05hrs - 17:35hrs
Innovating in a time-constrained mega-project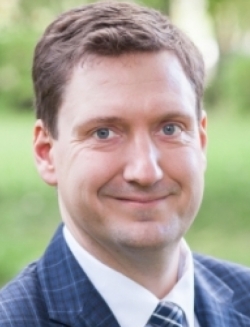 Guðmundur Dadi Rúnarsson
Technical & Infrastructure Director
Keflavik Airport - Isavia Ltd
ICELAND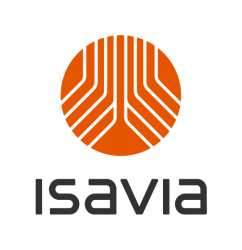 Innovating in a time-constrained mega-project
Synopsis: The need to start construction at Keflavik Airport after tremendous growth during the last 10 years is very pressing. At the same time, the digital industrial revolution is coming and building a new pier of the past is simply not an option. In a fast-track mega-project where delivery time is a pressure, project planning is under way to increase the possibilities to add innovation and flexible solutions into design competitions, tenders and eventual contract management. Having clear goals regarding the capacity that a five-year project will deliver is of the essence but can't be at the expense of innovation.
The audience will learn:
Innovation
Stakeholder engagement
Project management
Digitisation
Capacity increase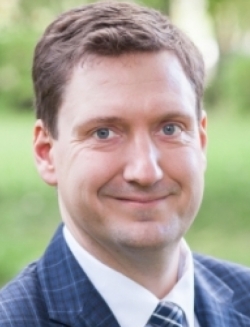 Guðmundur Dadi Rúnarsson
Technical & Infrastructure Director
Keflavik Airport - Isavia Ltd
ICELAND
Biography: Gudmundur Dadi has been involved in the aviation industry since the age of 18 when he started as a baggage handler at Icelandair during school holidays and has never looked back. Following spells in ground operations, revenue management, project implementation and as Managing Director of a ground handling company, Dadi is currently the Technical and Infrastructure Director for Keflavik International Airport, with management responsibility for all investment programmes and airport development, aerodrome infrastructure , facility management, baggage handling systems and project planning and engineering as well as airport optimisation. Dadi holds a Master's degree in Engineering Management from DTU. Personal fact: Dadi is a father of one and an adventurous traveller, but at the same time knows no better place on Earth than the highlands of Iceland.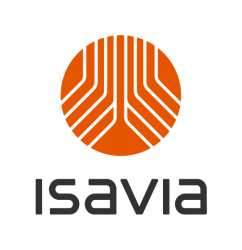 SKYTRAX
WORLD AIRPORT AWARDS
Passenger Terminal EXPO provides an excellent 'one-stop shop' for any aspect of airport management or infrastructure
Beth Brewster, EVP International Business Development & Lounges, Manchester Airports Group, UK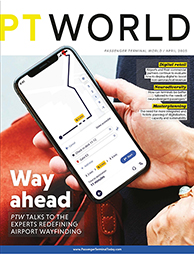 Click here for free magazine subscription + media pack