Conference Chairs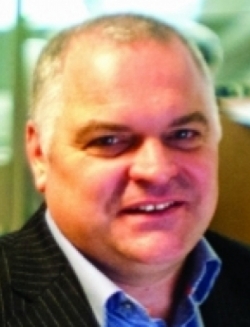 Alaistair Deacon
Airport Operational Systems Consultant
Toasty Solutions Limited
UK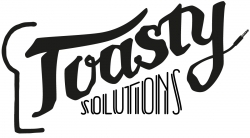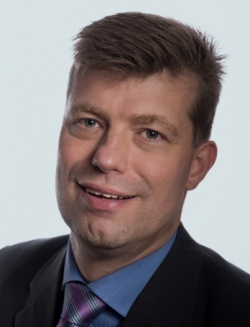 Etienne van Zuijlen
Lead Business Development - Airport Operations
SITA
NETHERLANDS

Conference Chairs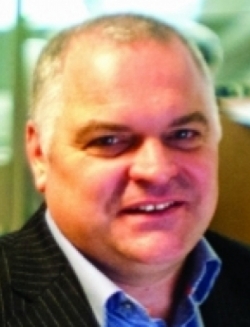 Alaistair Deacon
Airport Operational Systems Consultant
Toasty Solutions Limited
UK
Biography: Alaistair is a technologist, innovator, engineer and expert in airport, air traffic control and airline operational systems. He brings together a unique set of skills, analysis, strategy and ability to communicate with customers from operational staff through IT and to CEOs of major international airports. Alaistair's skill is to develop new concepts in operations and process optimisation, and to seek out new and developing technologies to bring exciting new solutions to market. He has introduced many new concepts, innovations, ideas and solutions that have become standard across the industry. Innovations include: the world's first practical demonstration of IATA barcoded boarding passes delivered to mobile phones; the development, rollout and launch of Europe's first airline mobile boarding pass; the world's first airport deployment of mobile phone tracking technologies to measure passenger flow; development of concepts for the world's largest multi-airport operational database.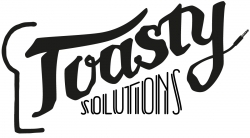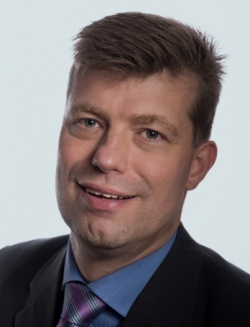 Etienne van Zuijlen
Lead Business Development - Airport Operations
SITA
NETHERLANDS
Biography: Etienne leads business development airport operations for SITA in Europe. He is responsible for developing the Airport Management Suite and AirportPulse Advanced BI business, and leading sales of airport sector opportunities, including control centres and single token travel. He serves as SITA's lead consultant on A-CDM and TAM professional services. Prior to joining SITA in 2015, Etienne spent over 15 years in several senior roles at Royal Schiphol Group, in airport operations, A-CDM deployment and SESAR airport operations management development. From 2012-2014 he worked as an independent consultant to airports, airlines, international organisations and system providers in the area of airport operations management. His expertise includes the development, tailoring and implementation of A-CDM, total airport management, SESAR airport operations and airport CO2 emissions programmes. From 2006-2009 Etienne served as Policy Manager at ACI Europe in Brussels in these domains. He represents SITA on various ACI technical committees and is a regular conference chair/moderator.

10:05hrs - 10:35hrs
Quadrupedal unmanned ground vehicles for security and emergency situations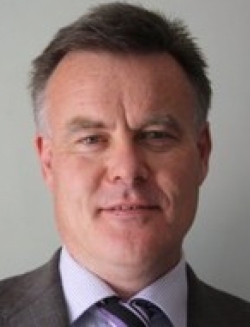 Christopher Reid
Partner
AnotherTrail
FRANCE

Quadrupedal unmanned ground vehicles for security and emergency situations
Synopsis: Autonomous and semi-autonomous walking robots offer a new approach to protecting airport perimeters, responding to critical and hazardous incidents and surveying restricted environments. The ability to bring instrumentation to precise locations and produce real-time information for instant analysis will augment existing security and emergency response operations. As programmable platforms, they have the ability to adapt and learn with their surroundings and their payload, opening up new opportunities around the airport estate.
The audience will learn:
What is a Q-UGV
How augments existing security services
How it augments existing emergency operations
The new services that Q-UGVs could open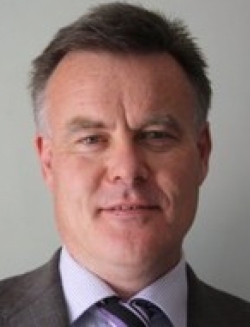 Christopher Reid
Partner
AnotherTrail
FRANCE
Biography: Chris has spent the last 30 years bringing new technology innovations into the European market with internet companies like Nortel, Proteon, Fore Systems and Sycamore Network. Today he works in the UK as part of a worldwide collective under the AnotherTrail banner, focused on innovation in sectors like Software Defined Something, IoT and blockchain.

10:35hrs - 11:05hrs
Our challenge: reducing the number of accidents in restricted areas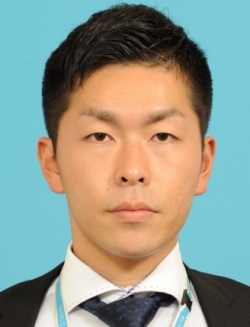 Akira Asakura
Staff
Narita International Airport Corporation
JAPAN

Our challenge: reducing the number of accidents in restricted areas
Synopsis: 'Zero accidents' is our ultimate goal. However, the number of accidents in airport restricted areas – such as accidents during airside driving and operation on aprons – are increasing rapidly at Narita Airport. Shortage of human resources? Increased workload? We still have no answers about the causes. This presentation provides the audience with examples of safety activities at Narita Airport and their results.
The audience will learn:
Overview of Narita International Airport
Narita Airport's safety goals
What Narita Airport is going to do to achieve its goals
Tips to improve safety operations in restricted areas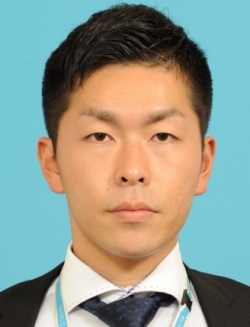 Akira Asakura
Staff
Narita International Airport Corporation
JAPAN
Biography: Akira is a member of the Safety Management Department within Narita Airport's Operation Centre. Prior to assuming his present duties, he gained budget management experience in the Finance Department. Based on his knowledge of airport safety and crisis management, he is committing to building a safety management system to reduce the number of accidents and their risks.

11:25hrs - 11:55hrs
Incorporating BCM/ITDRP programmes in airport investment roadmaps: latest best practices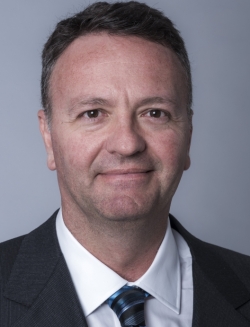 Michalis Senis
Senior Consultant
Munich Airport International GmbH
GERMANY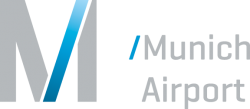 Incorporating BCM/ITDRP programmes in airport investment roadmaps: latest best practices
Synopsis: Resilience of airport operations and information technology processes provides a competitive edge for an airport: a well-prepared airport company can show stakeholders and the world that it is adequately prepared to successfully address any disruptive event or even a disaster, thereby strengthening its brand and marketplace credibility against other competitive airports. Munich Airport International is one of the leaders in combining airport business continuity programmes embedded with ICT disaster recovery plans. Recent case studies proved in practice that BCM/ITDRP programmes could lead airport capital investments roadmaps to achieve airports' strategic objectives.
The audience will learn:
Understand what is a BCMS framework for airports
How ICT DR plans are incorporated in BCMS programmes
Understand the differences between BCMS and ORAT programmes
Understand the KPIs for monitoring the performance of BC plans
Understand how a BCMS programme is a tool for justifying capital investment towards airport operational excellence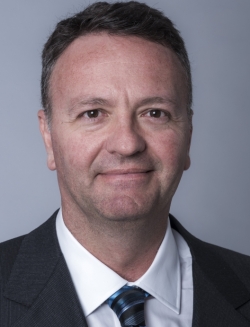 Michalis Senis
Senior Consultant
Munich Airport International GmbH
GERMANY
Biography: Michalis is an Electrical and Computer Science Engineer with unique experience in airport ICT systems startups and operations. He received his MSc/DIC in Communications and Digital Signal Processing from Imperial College London. During his extensive 22-year career mostly in the aviation industry he has been involved in key ICT management roles at Vodafone and Athens International Airport. Since 2003 he has been involved in numerous airport ICT projects around the globe, and has a unique track record in assisting airport startups and ICT transformations in international airports. In 2015 he joined Munich Airport as Senior ICT Business Consultant, leading the ICT service portfolio and providing services for empowering airport business through ICT transformation and BCM operational excellence. He is a Chartered Engineer, BCM ISO 22301, ITIL v3 and PMP certified.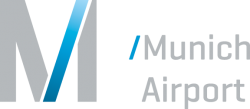 11:55hrs - 12:25hrs
When emergency management combines with criminal acts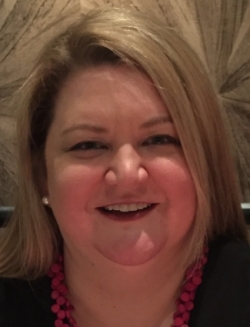 Katie Cooper
Head of Aviation Operations
Melbourne Airport
AUSTRALIA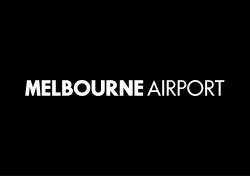 When emergency management combines with criminal acts
Synopsis: In May 2017, an aircraft with 223 passengers on board departed from Melbourne Airport. A passenger attempted to access the flight deck with claims of explosive devices, and was restrained by passengers and crew and returned to Melbourne Airport. Due to the nature of the event, the aircraft then became a crime scene and passengers were witnesses to a criminal act. This changed how the airport's emergency plan was enacted. The presentation is about sharing the lessons learned from managing this event and how it can assist other airports in their AEP planning and considerations.
The audience will learn:
Remain flexible in your infrastructure and operational planning and response
Communications need to be faster than you envisage but you may not have all the information available
Pre-plan your staffing needs – you will have limited numbers available and they are needed for an extended period
Remember your business-as-usual operations
Support your employees as well as your passengers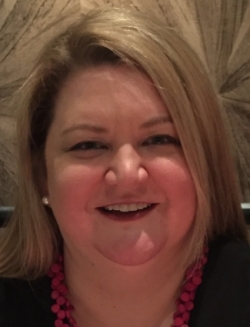 Katie Cooper
Head of Aviation Operations
Melbourne Airport
AUSTRALIA
Biography: Katie is an accomplished senior business leader with extensive operational and management experience. Currently Head of Aviation Operations for Melbourne Airport, she is responsible for three terminals, the airfield, operational planning, aviation compliance and project interfaces. She is also a Director of the Australian Airports Association. Katie holds an MBA and several other academic qualifications. She has been recognised with various business awards for her skills and knowledge. With a broad range of management experience from across Australia and overseas, her breadth of aviation experience ranges from managing remote and regional airports through to major capital city airports, as well as having worked for regional, domestic and international airlines.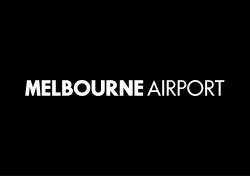 12:25hrs - 12:55hrs
Airport emergency management: the art of strict rules and flexible minds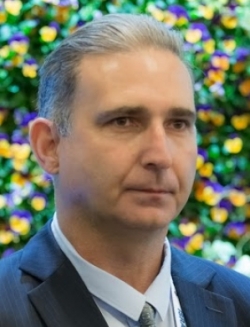 Roni Tidhar
Head of International Consulting Services
Israel Airports Authority
ISRAEL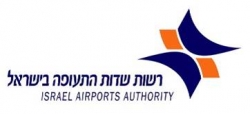 Airport emergency management: the art of strict rules and flexible minds
Synopsis: Approaching airport emergency management, one must understand the complexity of involving many stakeholders who carry out different duties under their silo of responsibilities on one hand. It is a dance of flexible minds that must take into consideration rapidly changing scenarios that enforce quick decision making. The problem sometimes derives from 'grey areas' that aren't necessarily pre-written in procedures. For that purpose an airport (or other critical infrastructure facility) should be prepared with an overall emergency strategy side by side with preparedness methodologies. Time = Lives.
The audience will learn:
Relevant concept for all scenarios
Identify and coordinate different actors and vectors
Change of command doesn't necessarily result in change of actions
Preparedness scale factors – safety, security and cyber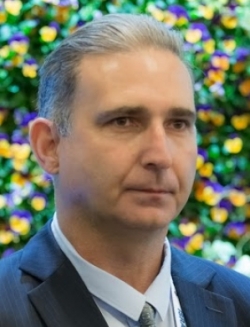 Roni Tidhar
Head of International Consulting Services
Israel Airports Authority
ISRAEL
Biography: Roni serves as IAA's Head of International Consulting Services - commercial branch. He has vast experience in civil aviation security and emergency management from his 27 years in Israel's Ben-Gurion International Airport Security Division (in multiple positions) and many years parallel to that as El-Al Israeli Airlines' Air-Marshal & Operational Flights Security Manager – working in dozens of airports across the globe. He is also a member of the Editorial Advisory Board for AVSEC and a keynote speaker on these subjects at international conferences worldwide. Roni has a BA in Political Sciences & Far East Studies from Hebrew University in Jerusalem, and an MA in Security & Diplomacy for Senior Managers from TAU. He is an active senior officer in IDF (reserve units), a volunteer Police Squad Commander and is serving (volunteer) as local community public representative. He used to serve as a union representative within IAA.