Conference Chair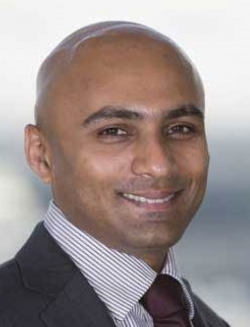 Satyaki Raghunath
Chief Strategy & Development Officer
Bangalore International Airport Ltd
INDIA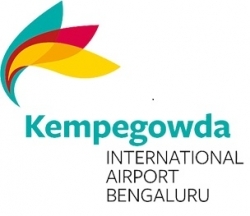 Conference Chair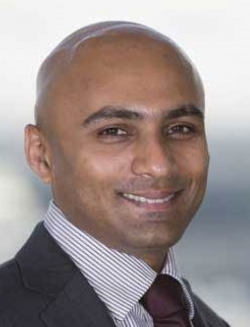 Satyaki Raghunath
Chief Strategy & Development Officer
Bangalore International Airport Ltd
INDIA
Biography: Satyaki has almost two decades of experience in working with public- and private-sector investors and operators of transport infrastructure globally. In his role at BIAL he is responsible for the Strategy and Development BU focusing on front-end corporate strategy, traffic forecasting, slot coordination and market analyses, masterplanning and the BIAL Centre of Excellence (CoE), which comprises business intelligence and data analytics, capacity planning and programme management functions, as well as the Innovation Lab focusing on digital transformation and innovation across BIAL. Prior to joining BIAL, Satyaki was with GMR Airports Ltd as Chief Innovation Officer for the airport sector across the group. Before that he held leadership roles at London Stansted Airport, Dubai Airports (where he was Head of Masterplanning) and at LeighFisher, a specialist global airport advisory firm.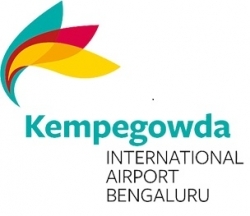 09:05hrs - 09:35hrs
Right-sizing future terminal infrastructure using a ratio-based approach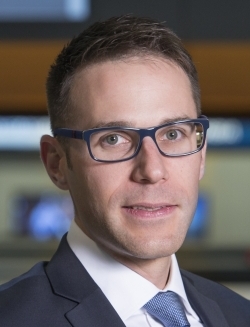 Florian Raff
Head of Planning and Development, Ground Operation
Zurich Airport
SWITZERLAND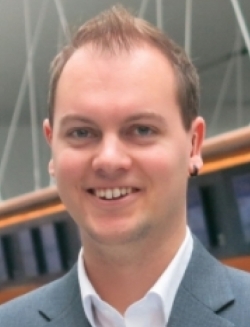 Jan Michael Wicki
Team Leader Capacity Planning
Zurich Airport
SWITZERLAND

Right-sizing future terminal infrastructure using a ratio-based approach
Synopsis: Knowing how much terminal capacity is needed at what point in the future is crucial for developing an airport in line with demand. Coming from the commonly used schedule-based approach, this presentation will give an insight into how historical ratios are now being used for the long-term dimensioning of terminal processors at Zurich Airport. The role of data analytics in deriving the design day's peak hour will be outlined, in addition to providing a comparison of both methodologies.
The audience will learn:
Theory and application of the ratio-based approach for dimensioning terminal processors
Advantages and challenges of this methodology
Insights from real-life application at Zurich Airport
Importance of data availability and analytics capability for capacity planning
Comparison of schedule- vs ratio-based approach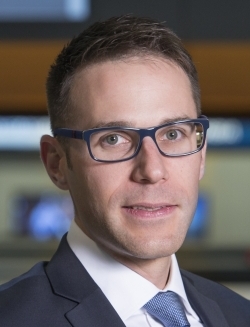 Florian Raff
Head of Planning and Development, Ground Operation
Zurich Airport
SWITZERLAND
Biography: Florian started his career in aviation at Panasonic Avionics, the leading supplier of inflight-entertainment systems. This was followed by almost a decade in the airline world in various roles at Swiss International Air Lines, the last four years in charge of cabin crew planning. He joined Zurich Airport in 2015 and is in charge of planning and development in the Ground Operations division.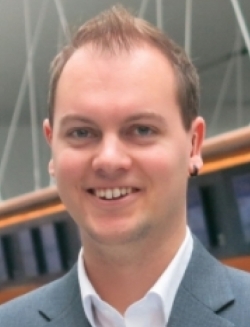 Jan Michael Wicki
Team Leader Capacity Planning
Zurich Airport
SWITZERLAND
Biography: After graduating in Aviation Management, Jan first worked for Swiss International Air Lines, and then joined Zurich Airport in 2015. After two years as an expert for operations planning, he is now leading the capacity planning team and focusing on long-term demand.

09:35hrs - 10:05hrs
Masterplanning – LEDs road into the future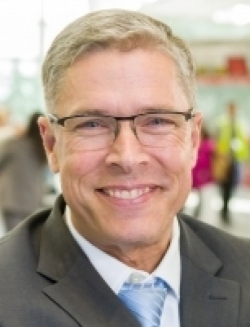 Oliver Weiss
COO
Pulkovo Airport (St Petersburg)
RUSSIA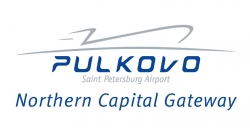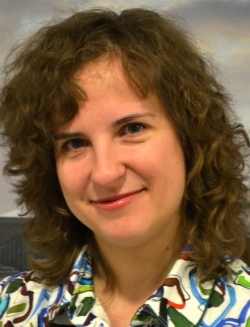 Anastasiia Nikolaeva
Head of Planning, Control and Project Management in Operations
Northern Capital Gateway LLC
RUSSIA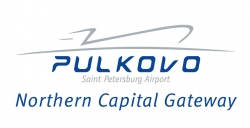 Masterplanning – LEDs road into the future
Synopsis: The presentation will describe issues of airport operations in terms of limited capacity, how operations processes can influence airport capacity, LEDs strategy and further development, and lessons learned during the masterplan development process.
The audience will learn:
Airport capacity could be improved not only by new construction, but also by process changes
Possible ways of development for the airports with traffic around 20 million pax
How to establish a masterplan development process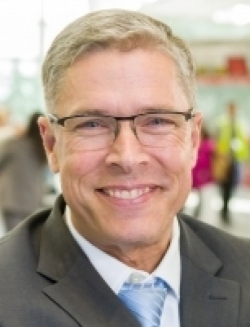 Oliver Weiss
COO
Pulkovo Airport (St Petersburg)
RUSSIA
Biography: Oliver has more than 25 years' experience in airport operations all over the world. He has worked as Operations Director or Airside Manager at airports in New Delhi, Cairo, Jeddah and also at Frankfurt Airport, where he started in 1992.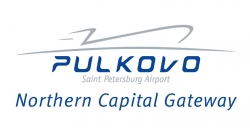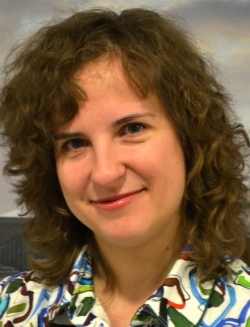 Anastasiia Nikolaeva
Head of Planning, Control and Project Management in Operations
Northern Capital Gateway LLC
RUSSIA
Biography: Anastasiia's core profession is Economist-Manager in the pulp industry. After university she started to work at Heineken brewery as an Economist in the production department, where her main tasks were connected with lean management and process establishment. Eight years ago she joined the Financial Control department at St Petersburg Airport, where she held different positions connected to planning and control. For the last three years she has been working in operations direction. A year and a half ago she established (with management support) a new centralised planning department in operations, which is responsible for planning schedules, infrastructure, resources for operations, airport capacity evaluation and masterplanning, and operations project management.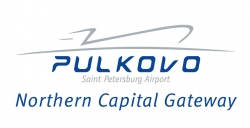 10:05hrs - 10:35hrs
Gatwick's transformation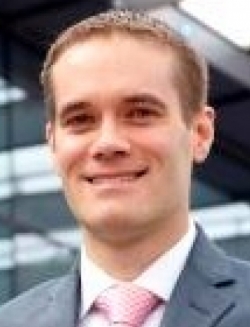 Chris Woodroofe
Chief Operating Officer
Gatwick Airport
UK

Gatwick's transformation
Synopsis: Gatwick is growing quickly, and making best use of its existing infrastructure is a successful strategy that has seen huge investment on the airfield and in the terminals. With responsibility for both, Chris Woodroofe will outline how Gatwick has used technology and innovation to facilitate growth while improving the experience for its 46 million passengers a year.
The audience will learn:
Gatwick's growth past, present, future
Gatwick's investment in the transformation of the airport
Use of technological innovation to speed passengers through the airport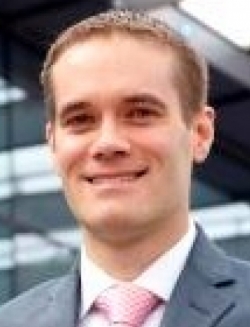 Chris Woodroofe
Chief Operating Officer
Gatwick Airport
UK
Biography: Chris was appointed COO in 2016, following a successful career spanning multiple roles at Gatwick. He joined the airport in 2006 to oversee baggage operations in the North Terminal and held a number of other senior engineering roles before becoming Head of Engineering in 2010. In 2012 Chris became Head of Security, leading a programme of work to create Gatwick's world-leading security operation. In 2015 his role was expanded to include operational accountability for stable operations and terminals, and ensuring that the airport's transformational Airline Moves Programme was successfully delivered. Chris is a chartered chemical engineer who left Imperial College, London, with a first class Master's degree to join Nestlé's UK graduate scheme. He also holds an MBA with distinction from the University of Warwick.

10:35hrs - 11:05hrs
Airports in the dual-till system: case study of Hobart Airport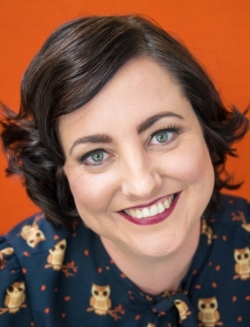 Sarah Renner
Chief Executive Officer
Hobart International Airport Pty Ltd
AUSTRALIA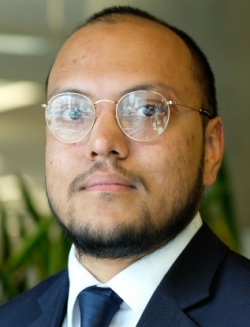 Medha Rahman
Aviation Associate Director
Aurecon
AUSTRALIA

Airports in the dual-till system: case study of Hobart Airport
Synopsis: Hobart Airport is the fastest-growing capital city airport in Australia. It recorded approximately 2.5 million passengers in 2017 with more growth forecast in the near future. The airport's immediate challenge is responding to its forecast passenger demand while balancing infrastructure investment within the dual-till regulatory environment. This presentation showcases the rigorous analytical decision-making approach to striking a balance between aviation and commercial investments. Topics for the presentation will include an update on the regulatory environment in Australia, and Hobart Airport's approach to identifying the aeronautical asset base, investment prioritisation and capital planning within this context.
The audience will learn:
The current regulatory environment in Australian airports
Methods in identifying the aeronautical asset base for pricing
Prioritising airport investment
Capital investment planning methods
Hobart Airport and the Australian airport industry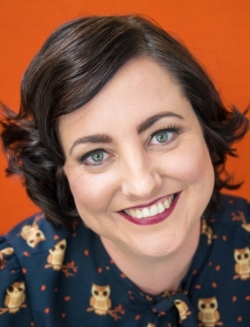 Sarah Renner
Chief Executive Officer
Hobart International Airport Pty Ltd
AUSTRALIA
Biography: Sarah began her career as a commercial pilot after completing a Bachelor of Aviation degree. Following this she joined Melbourne Airport, building her career in increasingly senior roles over 17 years, including Airfield Manager, Aviation Planning Manager and Head of Operations, culminating in the Executive Planning and Development role. Before joining Hobart Airport as CEO, Sarah was the Executive General Manager for ISS Facility Services accountable for the aviation and transport business portfolio for Australia. Sarah is passionate about Tasmania's future growth and currently sits on the Board of Tourism Industry Council Tasmania (TICT), and is a Committee Member of the Tasmanian Antarctic Group. Personal fact: A self-confessed foodie with a green thumb, Sarah enjoys spending her free time with husband Jeff and black Labrador, Frank.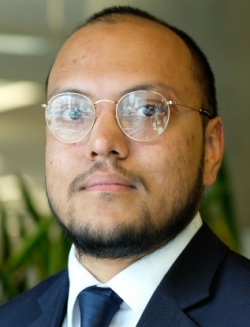 Medha Rahman
Aviation Associate Director
Aurecon
AUSTRALIA
Biography: Medha is a skilled airport investment specialist based in Melbourne with 10 years' experience in capital investment planning, airport economics and strategic infrastructure advisory in Australia. He has extensive experience in leading the development of airport infrastructure demand/capacity models as well as broad business case development skills. Medha has excellent communication skills and in-depth knowledge of airport planning and its associated business modelling. During his time at Melbourne Airport, Medha was responsible for analysis across most areas of the airport system including strategic planning, investment planning, aviation operations and project delivery. Medha also brings transactions experience in renewable energy and infrastructure having worked on iconic wind farm and transport projects for overseas and Australian clients. Prior to Aurecon, Medha worked with the Deal Advisory team at KPMG, the corporate and investment banking arm of BNP Paribas and in the financial services team of Ernst & Young.

11:25hrs - 11:55hrs
Self-service and automation for increasing capacity, flow and satisfaction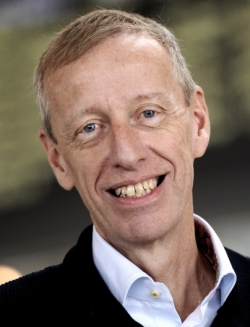 Anders Nielsen
VP Project Development
Billund Airport
DENMARK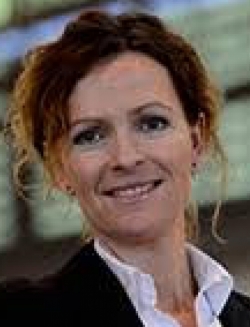 Lone Teist
Contract & Key Account Manager
Billund Airport
DENMARK

Self-service and automation for increasing capacity, flow and satisfaction
Synopsis: The presentation will explain how to expand from 1,200 to 1,800 passengers per hour within the framework of an existing passenger terminal. It will offer solutions to problems related to self-service bag drop, e-gates, baggage reclaim, baggage delivery, security, supply chain for shops, etc.
The audience will learn:
How to expand capacity
How to achieve better automation
How to gain more self-service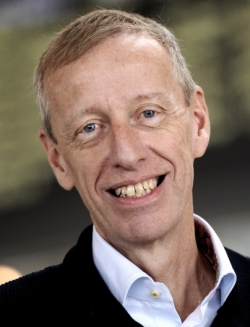 Anders Nielsen
VP Project Development
Billund Airport
DENMARK
Biography: Anders has been working at Billund Airport for more than 20 years, leading a number of big development projects. His main focus has been to enable quality, customer service and rational design to work together for new solutions.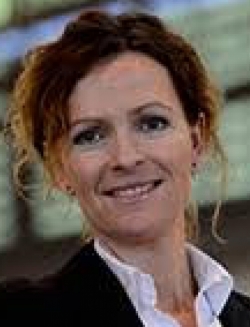 Lone Teist
Contract & Key Account Manager
Billund Airport
DENMARK
Biography: As Contracts and Key Account Manager Billund Handling, Lone has the responsibility for setting up and linking standard ground handling agreements (SGHA) to the operational environment. She is also responsible for the internal quality system. KPIs are being maintained and the processing of the quality material is well documented. She is also Key Account Manager for a number of the airlines operating at Billund Airport. Lone was educated as a Forwarder in 1994. In 1996 she got her private pilot licence, and in 1997 she worked at Thule Air Base in Greenland as Airport Superintendent. From 2000-2002 she was Team Leader at Novia, Copenhagen Airport. Since 2002 Lone has been employed at Billund Airport, where she is also taking part in many transversal projects.

11:55hrs - 12:25hrs
Building Information Modelling (BIM) at YQB: it did pay off!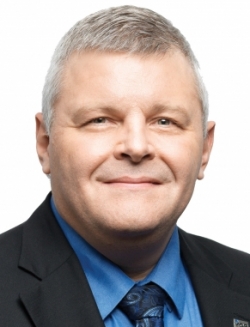 Daniel Perreault
Vice President, Infrastructure
Québec City Jean Lesage International Airport
CANADA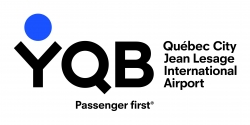 Building Information Modelling (BIM) at YQB: it did pay off!
Synopsis: In 2017, the Québec City Jean Lesage International Airport (YQB) opened a brand-new international terminal. The construction project has been recognised as one of the most complete applications of the BIM management model in Canada. Undertaking a project of this magnitude with BIM, a relatively new project management model, appeared risky at first, but after one year of operation, it has been clearly evidenced that the BIM model has paid off, especially with regard to energy savings. It will also be demonstrated that the BIM method has already started showing major benefits for the long run.
The audience will learn:
What is exactly the BIM method implemented at YQB?
What savings were anticipated at the design stage?
Did the anticipated savings materialise and to what extent?
Are there any drawbacks with the BIM method?
The lessons learned with the BIM method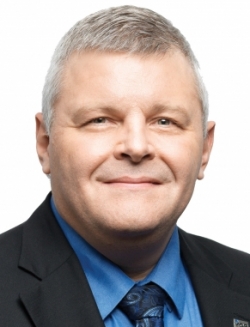 Daniel Perreault
Vice President, Infrastructure
Québec City Jean Lesage International Airport
CANADA
Biography: Daniel joined Québec City Jean Lesage International Airport (YQB) in 2012. As Vice President, Infrastructure, his main achievement at YQB has been the on-time, on-budget and on-specs completion of a brand-new international terminal, which opened in November 2017. He also oversaw a major runway improvement programme that was successfully achieved. Over his career, Daniel has acquired vast experience on the international scene working in the USA, Europe, Latin America and Mexico for a multinational printing company. He also gained airport experience in Canada at two major international airports. Before joining YQB, Daniel was head of corporate operations in Canada for a large electrical company. Daniel holds a Bachelor's degree in Electrical Engineering from Sherbrooke University in Canada. In 2017 he also obtained an AMPAP designation (Airport Management Professional Accreditation Programme). Daniel also sits on the board of a foundation devoted to mental health.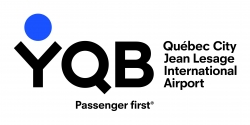 12:25hrs - 12:55hrs
Smart planning – innovation in masterplanning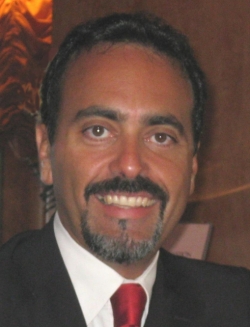 Michele Miedico
Head of Planning, Environment & Compliance
Naples International Airport - GESAC S.p.A
ITALY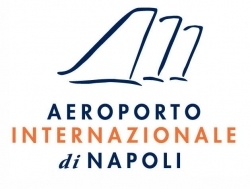 Smart planning – innovation in masterplanning
Synopsis: Traffic growth is always good news, unless the airport is approaching its capacity limit. Naples International Airport was one of the airports that reported the highest increase in passenger traffic in 2012-2017, and the medium-term forecast says that traffic will soon saturate the airport's capacity. Due to the impossibility of expansion, NIA decided to start operating simultaneously at another nearby airport, using a smart, innovative approach to the traffic split. The airports will operate as two runways of the same airport, enhancing the overall airport capacity of the region in a sustainable and environmentally friendly way.
The audience will learn:
How to enhance city airports' capacity and sustainability
How to split the traffic across two airports according to their characteristics
How to plan future traffic growth to maximise existing infrastructures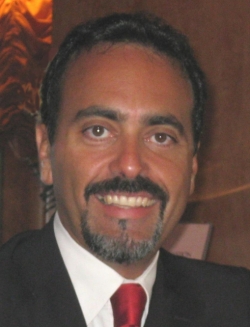 Michele Miedico
Head of Planning, Environment & Compliance
Naples International Airport - GESAC S.p.A
ITALY
Biography: Michele is an airport engineering expert with experience in planning, design and development of airport infrastructures, as well as in environmental and operations management. He joined Naples International Airport as Airport Development Manager in 2000, and worked in close cooperation with the BAA planning and design group. His work background includes sound experience in all the airport regulation fields, in masterplanning and development as well as in operational management, cost evaluation and in the environmental protection field. He is now Head of the Planning, Environment & Compliance department at Naples International Airport, responsible for all the planning, certification and environment protection activities in the airport. He is also a member of the ICAO World Roster of Experts, an IATA instructor and Professor of Airport Engineering and Airport Management at Parthenope University in Naples.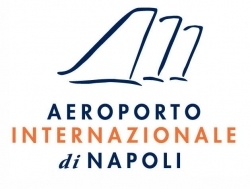 12:55hrs - 13:25hrs
Boosting airport capacity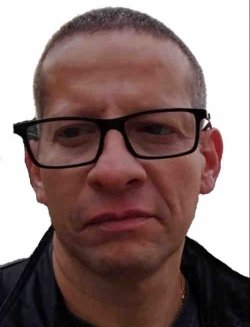 Hildoberto Augusto de Oliveira
Head Facilitator, Planejamento de Malha - COR
RIOgaleão Rio de Janeiro International Airport
BRAZIL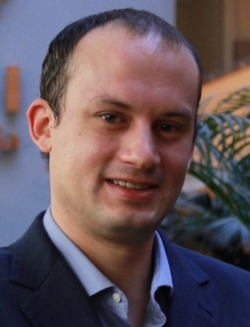 Héctor Manubens
Business Development Director
IKUSI
SPAIN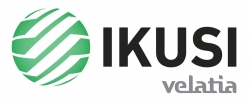 Boosting airport capacity
Synopsis: RIOgaleão is Brazil's second-busiest international airport and faced the challenge to respond to the increased operations demands from airlines while ensuring a good passenger experience. To face this challenge, the airport proposed addressing it by ordering and managing the strategic planning of the airport slots. Efficient management of the slots has made it possible to coordinate, optimise and detect operational limitations, apply the necessary corrective measures to solve them and efficiently plan according to the different seasonal needs. As a result, the airport had the most punctual departures in Latin America in 2017 and the capacity increased.
The audience will learn:
Improved utilisation of the airport's current capacity, resulting in greater profitability of the infrastructure
Provide capacity to distribute the demand for operations based on the historical needs of airlines
Incentivise airlines to healthy competition to comply with assigned slots
Help to better manage the air traffic load through close collaboration between the airport and the air navigation authorities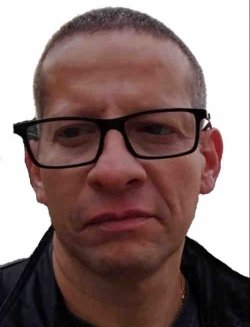 Hildoberto Augusto de Oliveira
Head Facilitator, Planejamento de Malha - COR
RIOgaleão Rio de Janeiro International Airport
BRAZIL
Biography: Hildoberto's 16-year career in the aviation sector has allowed him to deeply understand the challenges that the industry is facing. He started in the airline industry serving six years as Planning Manager for GOL Airlines, which enabled him to understand the airlines' needs and the importance of the strategic schedule and planning. He continued as Consultant for TAM Airlines, managing its fleet and schedule. After the airline industry, Hildoberto moved to the airports sector and is now Slot Coordinator for RIOgaleão Tom Jobim International Airport. His goal is to increase airport capacity through better planning and coordination with airlines.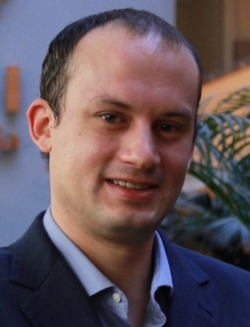 Héctor Manubens
Business Development Director
IKUSI
SPAIN
Biography: With over 11 years of business-oriented IT experience, Héctor is now leading business development for smart cities and smart airports industries within Ikusi HQ, Spain. He directs the business development activities of the organisation and drives the new sales business for the company, playing a key role in strategy definition. Previously, Héctor led the Smart City department and IoT Solutions team enabling IoT within the organisation, in order to evolve and develop Ikusi's Smart Cities, Transportation, and Physical Security portfolio through cutting-edge IoT technology. He has participated as a speaker at diverse seminars and conferences, and has written various articles as a subject-matter expert. He also teaches at Deusto University, Spain. Prior to his current role, Héctor worked in Ikusi's Airports division for six years in different areas. He served as Project Manager in major strategic and challenging projects around the globe, Business Development Manager in the Asia-Pacific region, Technical Director of Ikusi India, and Product Manager for Airport Operational Core Systems. Before joining Ikusi, Héctor worked for T-Systems as IT Coordinator leading a team providing 24x7 support for Audi Manufacturing Plant mission-critical systems. Additionally, he worked as a software developer at Siemens in Vienna. Héctor holds a degree in IT Systems Administration & Software Development, as well as other IT-related certifications.