Conference Chairs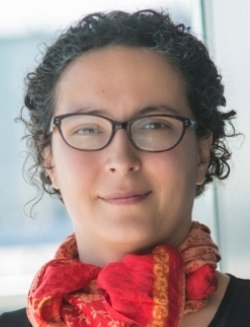 Léa Bodossian
Managing Partner
Airspire
BELGIUM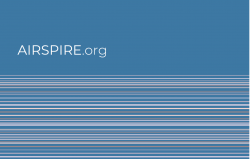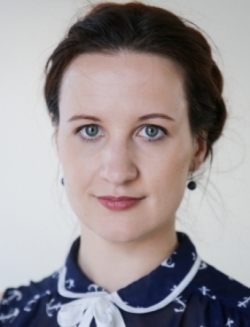 Milda Manomaityte
Director
Global AirRail Alliance
UK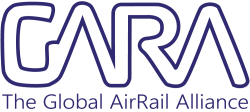 Conference Chairs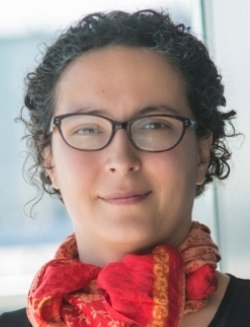 Léa Bodossian
Managing Partner
Airspire
BELGIUM
Biography: Léa Bodossian is Managing Partner at Airspire.org, a consultancy supporting aviation sustainability via stakeholders engagement, improved surface access, local development.. She has served in several leadershio positions in international associations, as well as in the European institutions. By training, she is a geographer, and an aviation geek by fate.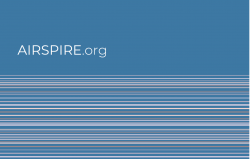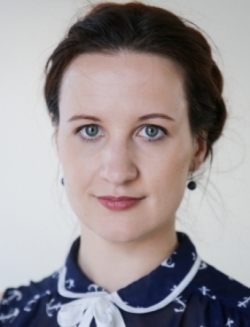 Milda Manomaityte
Director
Global AirRail Alliance
UK
Biography: Milda is the founder and Director of the Global AirRail Alliance. She has a background in transport journalism, having worked on a number of international trade publications since 2000. In 2008 she founded an online publication, airrail NEWS, focusing on rail links to airport projects. It has since grown into a global membership organisation helping airports, rail operators, planners and suppliers find the best solutions for intermodal cooperation.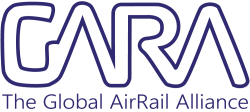 09:05hrs - 09:35hrs
Thinking of visitors – enhancing the journey experience at airport hubs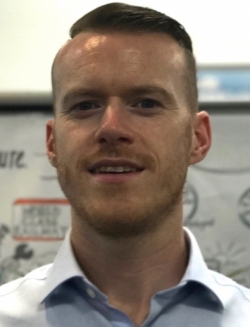 Liam Henderson
Founder
Transporting Cities
UK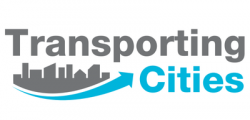 Thinking of visitors – enhancing the journey experience at airport hubs
Synopsis: The development of airport cities is transforming the role of the traditional aviation hub into a key transport node within the city regions. It's the first-used, and often the flagship, transport facility for a region. In this role, the passenger experience is often compromised by a very local approach to wayfinding and integration of transport information. The presentation will introduce this topic and highlight global best practice examples to show how airport and city authorities can make more efficient, and profitable, use of their investment and radically improve a visitor's impression of their region.
The audience will learn:
Improving the journey experience to improve revenue
Raising the reputation of city regions
How to ensure sustainable surface access
Best practice examples
Better integration between modes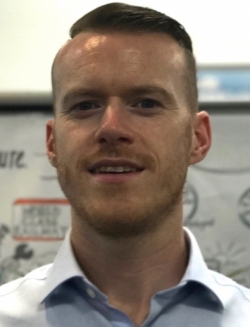 Liam Henderson
Founder
Transporting Cities
UK
Biography: Liam is a rail transport planner who has built on his professional experience to develop two organisations dedicated to improving the journey experience. Transporting Cities is an agency that reviews best practice in passenger experience. The Rail Innovation Group is a cross-industry community to stimulate culture change and diversify the supply chain. Liam has undertaken audits of over 50 international networks and uses this insight to inform recommendations for network development. He is currently working on the EU LAirA project to develop a common framework for airport wayfinding. Liam has worked on the integration of many major rail schemes including London Underground extensions, HS2 and rolling stock procurements, providing guidance to ensure rail remains attractive to the consumer and responsive to the changing mobility landscape.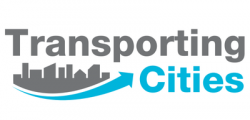 09:35hrs - 10:05hrs
Liverpool City Council gateway to Western Sydney Airport and aerotropolis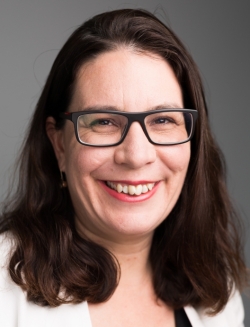 Kiersten Fishburn
Chief Executive Officer
Liverpool City Council
AUSTRALIA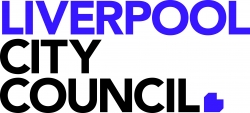 Liverpool City Council gateway to Western Sydney Airport and aerotropolis
Synopsis: This presentation will examine local government's role in shaping Australia's newest international airport and its aerotropolis – the dynamic zone of innovation that will support it. Liverpool is the gateway city to Western Sydney Airport, and the presentation will also explore the challenges and opportunities for the community arising from the biggest infrastructure project under way in Australia. Liverpool City Council is the closest tier of government to the community and there are many benefits for airports in working collaboratively with local governments. The presentation will also outline how the council approaches community engagement and how the organisation factors in the community's feedback in its decision making.
The audience will learn:
Local government's role in shaping Australia's newest international airport and aerotropolis
The challenges and opportunities for a community undergoing rapid change
How local governments represent the voices of their communities
The role of community engagement in decision making
The benefits of airport authorities working collaboratively with local government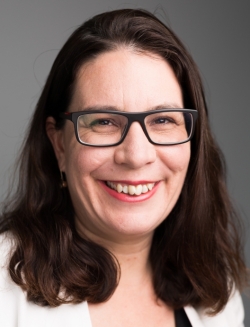 Kiersten Fishburn
Chief Executive Officer
Liverpool City Council
AUSTRALIA
Biography: Kiersten has been Chief Executive Officer of Liverpool City Council since 2016. With an expected population of 331,000 by 20136, Liverpool is one of the fastest growing and most diverse communities in Sydney. As Chief Executive Officer, Kiersten's priorities include supporting the delivery of the Western Sydney Airport and creating the associated jobs, investment and infrastructure for the community of Liverpool. Previously Kiersten held a number of executive positions at Liverpool City Council focusing on community, culture and engagement. As Director of Liverpool's Casula Powerhouse Arts Centre from 2011 to 2016 Kiersten led the creation and delivery of a contemporary arts and cultural development programme. Prior to joining Liverpool City Council Kiersten was Manager of Culture for City of Sydney from 2005-11. Before that, she worked at Accessible Arts, where she consulted nationally on audiences for people with disabilities in the arts.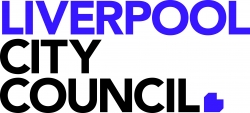 10:05hrs - 10:35hrs
Airport city developer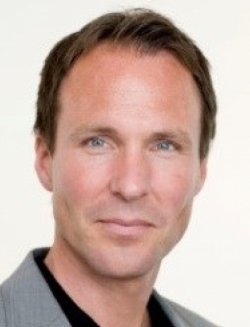 Thor Thoeneie
CEO
Oslo Airport City
NORWAY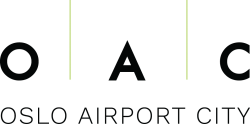 Airport city developer
Synopsis: The presentation will discuss the vision, strategy and creation of a new airport city between Oslo Airport OSL and the city of Jessheim, the largest communication and transport hub in the Oslo metropolitan area and Norway. Based on our masterplan, the presentation will explore the challenges and opportunities in shaping Norway's first – aiming to be the world's most sustainable – aerotropolis: The Gateway to Europe.
The audience will learn:
Vision and goals
National ambitions and hub development
Masterplan and urban quality
Flexibility and sustainability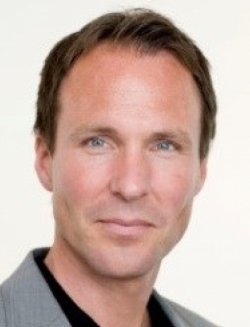 Thor Thoeneie
CEO
Oslo Airport City
NORWAY
Biography: Thor has 20 years' experience in real estate, with a main focus on city development. He had a central role in the development of barcode in Oslo through his position as Vice President at OSU. He has founded his own consultancy, and has also established Oslo Metropolitan Area (OMA), where he was Chair of the Board until 2014, as well as being a member of the board and owner of Oslo Urban Arena (OUA). Vedal has engaged Thor as Managing Director of Oslo Airport AS City.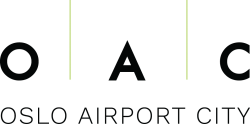 10:55hrs - 11:25hrs
Schiphol: planning an airport in a growing metropolitan region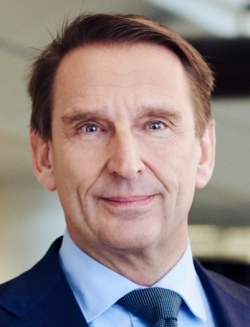 André van den Berg
Executive Vice President & Chief Commercial Officer
Royal Schiphol Group
NETHERLANDS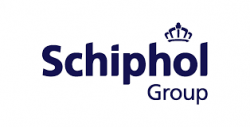 Schiphol: planning an airport in a growing metropolitan region
Synopsis: Schiphol is situated six minutes by train from the Amsterdam Zuidas central business district. Amsterdam, Haarlemmermeer and Schiphol are planning for the area in between to become the international entrance to the Netherlands. This means regionally coordinated spatial-economic development. One of the cornerstones of this development is to extend the Amsterdam metro to the airport. Meanwhile Schiphol is building its third terminal and a new landside accessibility concept: relocated kiss and ride, a secondary airport entrance for motor vehicles and a renewed railway station.
The audience will learn:
Schiphol is located close to Amsterdam
The challenge is to balance the environmental impact and the spatial-economic potential of that proximity
Schiphol does this by planning with the regional stakeholders for the Airport Corridor: the area between airport and city
Within that context Schiphol invests heavily in terminal development
Schiphol also invests heavily in landside accessibility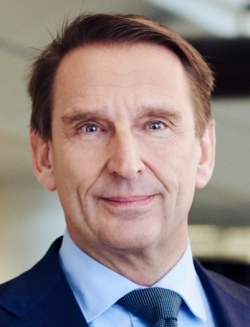 André van den Berg
Executive Vice President & Chief Commercial Officer
Royal Schiphol Group
NETHERLANDS
Biography: Having joined Royal Schiphol Group as Managing Director of Schiphol Real Estate in 2008, André was appointed Executive Vice President and CCO in 2016. As a member of the Board of Management, he is responsible for asset management, aviation marketing, cargo and customer experience, consumers products and services, real estate and project management. André is a member of the Supervisory Board of Cargonaut Holding BV and was recently appointed as Supervisory Board Member of Rochdale. He graduated with a Master's in Urban Planning and Real Estate and held various managerial and executive jobs within Corio and Redevco.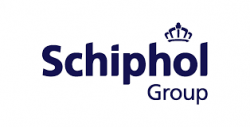 11:25hrs - 11:55hrs
Developing a truly international address at Dublin Airport Central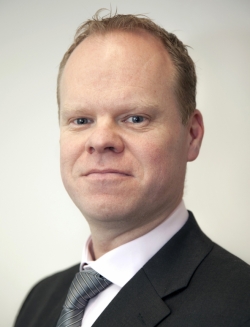 Lorcan Tyrell
Head of Development - Dublin Airport Central
daa plc
IRELAND

Developing a truly international address at Dublin Airport Central
Synopsis: Developing an airport city is a challenging proposition for any airport. The competing agendas of the numerous stakeholders can lead to complex decision making and take some time to develop. After 10 years of masterplanning and developing a clear long-term vision for an airport city, DAA has now commenced Dublin Airport Central, which is becoming home to a number of multinational businesses. Dublin Airport Central's Head of Development will outline the process undertaken to get such a large project to site and ultimately be accepted by the market.
The audience will learn:
Airport city planning and development
The key challenges of working with stakeholders across a broad range of interests
How to ensure the airport operations continue to run smoothly
How to develop a vision the market will buy into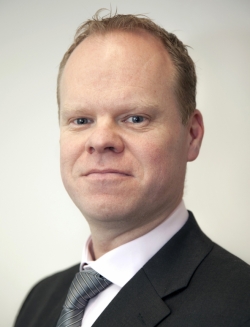 Lorcan Tyrell
Head of Development - Dublin Airport Central
daa plc
IRELAND
Biography: Lorcan has worked on the airport city development plans for Dublin Airport Central for over 10 years. He has worked closely with key stakeholders, which led to the development of the Dublin Airport Central Masterplan. This ultimately created the framework for planning to be agreed and commencement of construction of phase 1 of Dublin Airport Central (some 430,000ft2). The many challenges of developing an airport city beyond just the construction have been managed carefully with the local municipality as well as the transport and enterprise agencies. Prior to Dublin Airport Central, Lorcan worked as Executive Manager of Projects for the Dublin Docklands Development Authority. This included the regeneration of Dublin Port into the Dublin Docklands, which is home to the International Financial Services Centre as well as many other multinational corporations based in Dublin's city centre.

11:55hrs - 12:25hrs
Paris-CDG future Terminal 4: serving the territory, connecting the world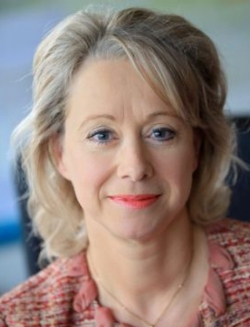 Elisabeth Le Masson
Delegate for Economic Promotion and Jobs Creation
Groupe ADP
FRANCE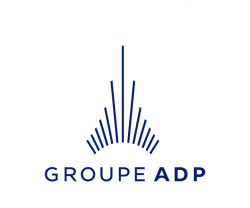 Paris-CDG future Terminal 4: serving the territory, connecting the world
Synopsis: The Terminal 4 project at CDG Airport will be one of the major projects for the Paris region in the next two decades, and will enable Paris to remain a leader among European airports. Groupe ADP's ambition is to transform this project into a unique opportunity for the territory. To this end, an innovative cooperation has been set up to secure and optimise benefits for the local communities, companies and residents. A state-of-the-art public consultation will largely involve the local stakeholders.
The audience will learn:
The Terminal 4 project: description and planning
A competitive tool for the Paris region
A unique opportunity for the territory
An innovative cooperation to secure benefits for the local communities
A 'state-of-the-art' public consultation to involve local stakeholders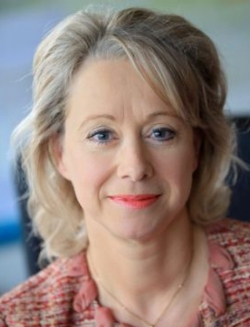 Elisabeth Le Masson
Delegate for Economic Promotion and Jobs Creation
Groupe ADP
FRANCE
Biography: Elisabeth has been Delegate for Economic Promotion and Job Creation at Groupe ADP since 2016. Previously she was Delegate for Sustainable Development for Paris-CDG and Le Bourget airports from 2007 to 2015. In her 30+ years of working with Groupe ADP, she has held numerous managerial positions in finance, duty free, communication, real estate and operations. She was Chief of Staff to the CEO from 2006 to 2007. She is a Member of the Board of Hubstart Paris Region, the alliance in charge of the international promotion of the Paris-CDG Airport Area, and of GIP Emploi Roissy, the association in charge of job creation and training. She has two diplomas from two prestigious French universities: HEC International Business School and Paris Institute of Political Studies. She was awarded the French Légion d'Honneur, and is a French Foreign Trade Advisor.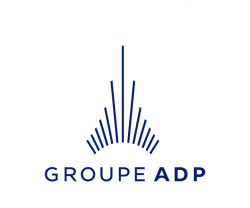 13:45hrs - 14:15hrs
How aviation will spearhead the proposed Western Africa Access Corridor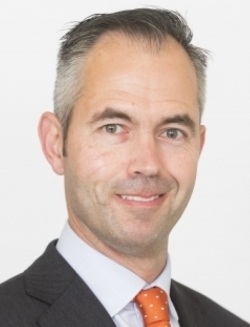 Carl Dainter
Global Head of Aviation
Mace Group
UK

How aviation will spearhead the proposed Western Africa Access Corridor
Synopsis: The Western Africa Access Corridor is the one of the largest infrastructure development proposals in Western Africa, connecting the whole of Ghana and adjacent countries to enhance trade routes. This massive programme of works will connect the major Ghanaian towns and cities with land and sea trading ports, enabling Ghana to connect both internally and externally, quickly and efficiently. The centrepiece of the programme will feature a brand-new international airport in Kumasi, southern Ghana, catering for passenger operations, cargo activity, aircraft maintenance and a state-of-the-art aviation skills academy.
The audience will learn:
How aviation infrastructure unlocks major commercial development programmes
Which lessons learned from global airport project delivery can be applied in Africa
The importance of looking at the bigger picture in urban development masterplanning
How aviation can become a catalyst for solving the skills gap agenda
How aviation projects, when structured correctly, can maximise their appeal to the international funding community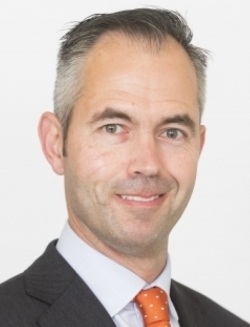 Carl Dainter
Global Head of Aviation
Mace Group
UK
Biography: Carl has more than 25 years' experience involving all aspects of strategic project delivery on complex and challenging aviation projects across Europe, the Middle East, Africa, the Far East and South America. He is an excellent and inspiring leader used to collaborating across the whole of the industry. He has extensive knowledge and a sound understanding of successful airport operational and commercial issues, differing procurement strategies and the competing demands brought about by multi-faceted stakeholder requirements and expectations relevant to major regional and international airports.

14:15hrs - 14:45hrs
Dakar Blaise Diagne Airport – driving force for regional development
Yacine Kebe
QSE Manager
Dakar Blaise Diagne Airport AS
SENEGAL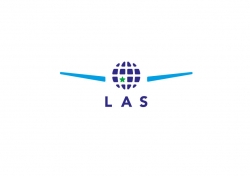 Dakar Blaise Diagne Airport – driving force for regional development
Synopsis: Dakar Blaise Diagne Airport opened in December 2017 as part of a greater plan to develop the region. Transportation programmes, aviation industry infrastructure (MRO, etc.) and real estate and commercial developments all work together to bring to life an airport city that we believe will be a driving force for regional economic growth. Throughout the process we faced various challenges regarding land use, community reservations and operations transfer. Connectivity, a key factor in the project, is sustained by the ongoing transport development strategy around the airport. The presentation will discuss the integration of planned initiatives into a coherent and sustainable airport city.
The audience will learn:
Experience and lessons learned from opening a greenfield airport
Challenges of connectivity development, notably regarding the synchronicity of different projects and programmes
Balancing development projects for sustainable growth
Yacine Kebe
QSE Manager
Dakar Blaise Diagne Airport AS
SENEGAL
Biography: Yacine is an Air Navigation Engineer, a Safety Management System Expert and accredited IAP. From 2005 to 2008 she worked at ASECNA in charge of aeronautical information and regional aerodromes. From 2008 to 2012, as Head of Airside Operations at Dakar International Airport, she developed training and implemented a movement area driving licence. From 2013 to 2017 she was the Quality and Safety Manager for Dakar International Airport. In charge of safety internal audits and stakeholders' audits, she was the Senegalese Airports Agency's designated focal point for continuous monitoring in coordination with the Civil Aviation Authority. Since the opening of the new Dakar Blaise Diagne airport in December 2017, she has added the environment to her duties and is now QSE Manager. Personal fact: She has lived in Senegal, Spain, France and Niger and is fluent in Spanish, English and French.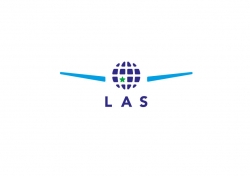 14:45hrs - 15:15hrs
Strategising the development of Lusaka Airport City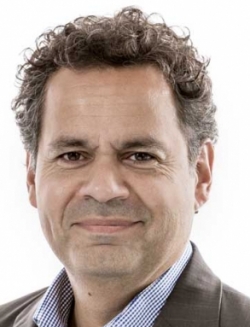 René-Alexander Marey
Senior Architect
NACO
NETHERLANDS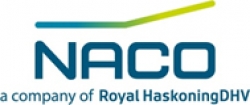 Strategising the development of Lusaka Airport City
Synopsis: As Lusaka Airport is gaining weight in the African aviation market, the Zambia Airport Corporation is seeking to develop its vast land reserves between the airport and the city of Lusaka. The airport offers unrivalled access to the Zambian market, its natural riches and 14 African capitals, unlocking a land-linked country. Lusaka Airport City will emerge as a platform of exchange at the crossroads of Southern Africa. Successful airport city development requires a strategic framework and a clear roadmap that will allow socio-economic growth while adding value to the airport's non-aeronautical revenues in a sustainable way.
The audience will learn:
Insight into development of Lusaka Airport
Translating market demand into airport city logic
Aligning socio-economic growth and non-aeronautical revenue increase
Understanding of the Southern African aviation context
Implementation strategy for African airport cities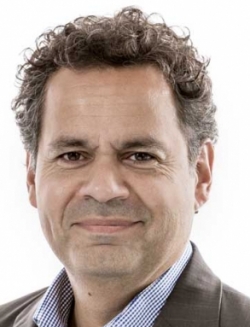 René-Alexander Marey
Senior Architect
NACO
NETHERLANDS
Biography: René is a Senior Airport Architect at NACO, Netherlands Airport Consultants. He has gained extensive international experience with architectural and planning projects, including widely published high-profile signature architecture and urbanism projects. His architectural experience ranges from airports to private villas to large housing structures, public buildings, high-rise buildings and several museum projects across the world, working for internationally renowned architecture firms. René graduated from Delft University of Technology with a Master's degree in Architecture, having studied Civil Engineering, Urban Planning and Architecture. Airports have become a major focus for him, and his work ranges from terminal buildings to airport city strategies. René is leading the Airport City design group within NACO and has worked on airport city projects at the airports of Rotterdam, Eindhoven, West Java, Tehran, Mexico City, Kuala Lumpur and Sydney.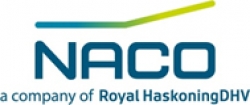 15:35hrs - 16:05hrs
The economic impact of considerate airport management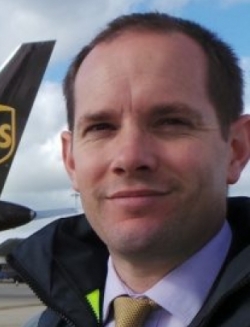 Graeme Ferguson
Corporate Development Director
MAG (Manchester Airports Group)
UK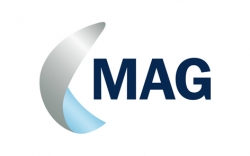 The economic impact of considerate airport management
Synopsis: Strategic recognition of the role of airports in stimulating regional economic growth is a philosophy and way of operating that can give back to the region an airport serves. The presentation will explore how this is delivered, and provide examples of the potential subsequent impacts.
The audience will learn:
Strategic recognition of the role of airports in stimulating economic growth
Sustainable development planning tied to surface access, employment and community relations
Importance of international connectivity to enable tourism and inward investment
Creating a narrative through destination marketing
Case studies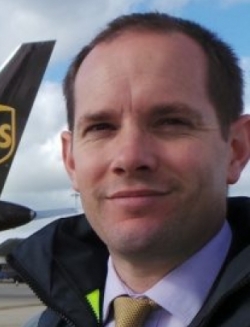 Graeme Ferguson
Corporate Development Director
MAG (Manchester Airports Group)
UK
Biography: Graeme is Corporate Development Director for MAG, responsible for identifying and developing growth opportunities in targeted market segments worldwide. He is a qualified solicitor, and a board member of the Haven Gateway Partnership, the New Anglia LEP Transport Board and the Business in the Community Advisory Board for the Eastern Region. Graeme was formerly Commercial Director for Cargo and General Aviation for MAG across the group's portfolio of four airports: London Stansted, Manchester, East Midlands and Bournemouth. He joined Stansted Airport as Head of Legal and a board director in the summer of 2012.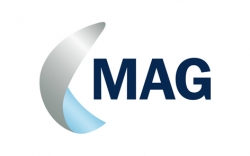 16:05hrs - 16:35hrs
Creating value through the link between airport, airline and destination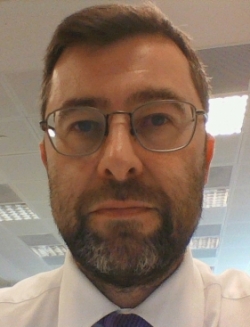 Baron Leon Frankal
Head
Oman Aviation Group (OAG)
OMAN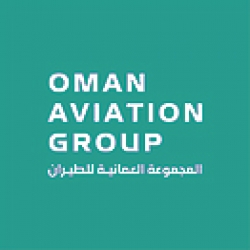 Creating value through the link between airport, airline and destination
Synopsis: Much work has been done on the value that can be created by coordination and proactive initiatives on investment in airline marketing, airport campaigns and national destination marketing. The presentation will discuss maximising the leverage that can be gained from this destination management around an enhanced tourist offer matched to aviation key target markets.
The audience will learn:
Practical steps that can be taken to align airline, airport and national destination marketing
Examples of different agencies and structures and practical steps that align airline, airport and national destination marketing
Concept of a destination airline
Best practice in destination marketing
Issues, conflicts and challenges in airline, airport and national destination marketing value leverage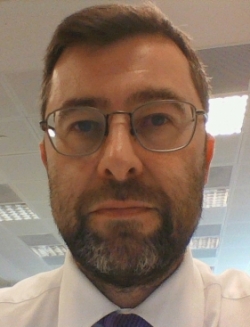 Baron Leon Frankal
Head
Oman Aviation Group (OAG)
OMAN
Biography: Baron heads up sector development for OAG, the new holding company for Oman's aviation sector, bringing together Oman Air, airports and aviation services companies including cargo, duty free and catering. He was Corporate Strategy Director at MAG, the airports group owning London Stansted, Manchester, East Midlands and a portfolio of related companies, several of which Baron helped establish, including MAG USA and MAG-O, the groundbreaking digital distribution company. Baron was a Non-Executive Director on several boards, including NHS Trafford and Bridgewater Foundation Trust, and was Executive Director at New Economy, creating the Greater Manchester Combined Authority, writing several strategies for the city region, negotiating and delivering. He worked at The European Central Bank and for CMS Cameron McKenna, and managed his own company. He has written several regular columns in national newspapers and published over 50 substantive articles, including 'The Big China Sell' and 'How Will the Treaty of Lisbon Affect EMU?'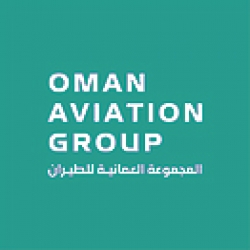 16:35hrs - 17:05hrs
From airport to multimodal travel centre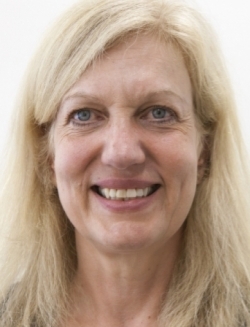 Ulla Ruuskanen
Project Manager
City of Vantaa
FINLAND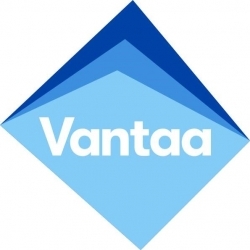 From airport to multimodal travel centre
Synopsis: Helsinki-Vantaa Airport is growing quickly and a new travel centre will be built. Its purpose is to improve access to the airport. It will be a hub for different modes of transport. At the moment it is served by the Ring Rail Line but additional AirRail, a direct link from Helsinki city centre to the airport, will also connect long-haul train traffic and in the future the Helsinki-Tallinn tunnel, making Helsinki and Tallinn true twin cities and enabling their airports to serve all the Baltic countries. The Helsinki airport is the first EU destination from Asia and is growing quickly.
The audience will learn:
How to turn an airport into a multimodal travel centre
How different stakeholders are working together at various levels: municipality, regional, governmental and business
How to promote the airport as a gateway to Finland
Linking the airport to different growth centres, promoting accessibility as the key driver for success
Connecting the airport to other modes of transport in order to be sustainable and ensure growth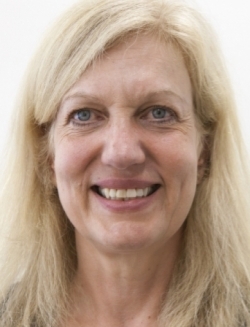 Ulla Ruuskanen
Project Manager
City of Vantaa
FINLAND
Biography: Ulla is employed by the city of Vantaa, where Helsinki-Vantaa airport is situated. She runs a co-creation network for the airport area's stakeholders, and works in the Mayor's office. The project is also funded by Helsinki-Uusimaa Regional Council. The aim of this stakeholder network is to promote the airport as a hub and multimodal travel centre for the future, and ensure that connectivity is at its highest level to strengthen the airport's position against global competition. Ulla is a marketing communications professional with a strong background in digitalisation. She has worked for various advertising agencies in account management roles, and for two multinational growth companies before moving to Lapland, where she lived for two years and worked for the municipality of Sodankylä in a development role focused on destination marketing, Lapland brand and strategy work for Luosto ski resort, where she lived. Ulla has a Bachelor's degree in Marketing and a Master's degree in Business Development.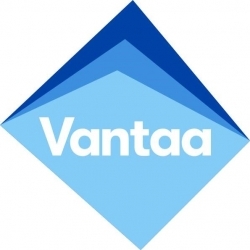 17:05hrs - 17:35hrs
Heathrow public transport vision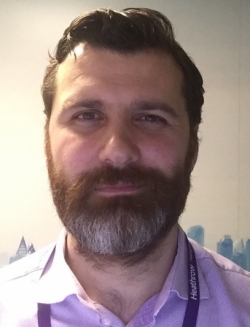 James Cornelius
Public Transport Strategy Lead
Heathrow Airport
UK

Heathrow public transport vision
Synopsis: The presentation will provide a high-level view of the future Heathrow public transport connectivity vision and how it will drive benefit.
The audience will learn:
What Heathrow's long-term public transport vision is
How it will support the delivery of Heathrow's proposed third runway
What the impact of the delivery will be on mode share
How this could impact colleagues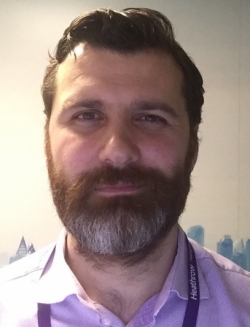 James Cornelius
Public Transport Strategy Lead
Heathrow Airport
UK
Biography: James joined Heathrow Airport in 2011 from KPMG and worked at the Home Office prior to that. He started working life in communications before moving, via project management and finance, to regulation and strategy. As the current Public Transport Strategy Lead at Heathrow, he is responsible for articulating and delivering the necessary interventions that realise the broader Heathrow connectivity ambitions.