Conference Chairs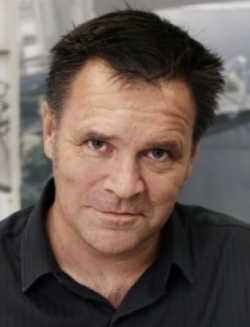 David Holm
Architect Director
Cox Architecture
AUSTRALIA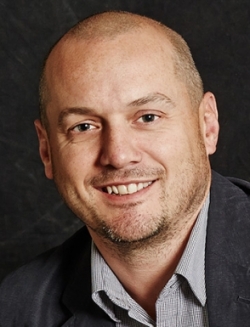 Mark Wolfe
Principal
Hassell
AUSTRALIA

Conference Chairs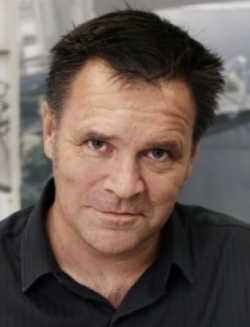 David Holm
Architect Director
Cox Architecture
AUSTRALIA
Biography: David is an Architect and Director responsible for transport and infrastructure projects working in Australia and internationally. His design focus is at the nexus of urban infrastructure and public place-making in the city. Key projects include Singapore's Changi Terminal 3; Chek Lap Kok International Airport, Hong Kong; New Delhi International Airport, India; Sydney Airport International Forum and Marketplace; the new Barangaroo Ferry hub in Sydney and the Sydney West Metro. David is Adjunct Professor of the Faculty of Design, Architecture and Building, University of Technology, Sydney, and a recipient of the NSW Board of Architects Byera Hadley Travelling Scholarship. He is also a Churchill Fellow. Personal fact: He is passionate about drawing and has published two books: 'Drawing Italy' and 'Drawing Paris'.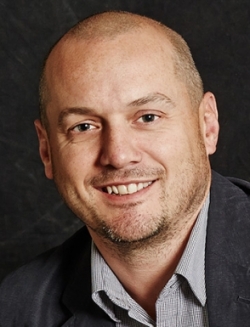 Mark Wolfe
Principal
Hassell
AUSTRALIA
Biography: Mark is the global aviation sector lead at international design practice Hassell. With over 20 years' experience leading major transport infrastructure projects, he has worked with clients in the UK, Europe, Africa, the Middle East and Asia. Mark has undertaken projects at a number of international airports as both a design consultant and client representative, including major redevelopments of Heathrow Terminal 3 and Gatwick North Terminal in the UK. Currently he is involved with a range of Hassell projects in the Asia-Pacific region, with a key focus on assisting Gold Coast Airport on its most significant expansion to date, as well as urban design and masterplanning projects. Mark's specialist field is in the design and redevelopment of airport precincts. He is passionate about creating relevant places and experiences over pure infrastructure.

09:05hrs - 09:35hrs
IATA Airport Development Reference Manual 11th Edition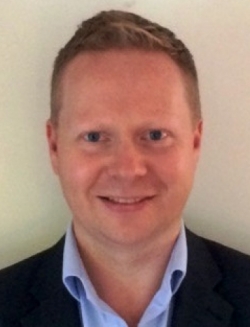 Allan Young
Head Airport Infrastructure
IATA
SWITZERLAND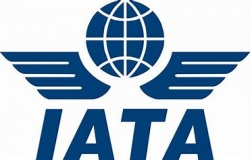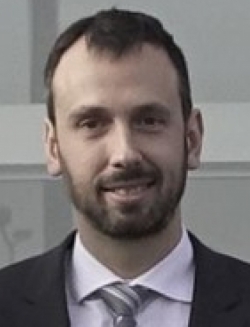 Manuel Lanuza Fabregat
Manager Airport Development
IATA
SWITZERLAND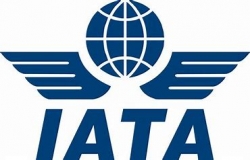 IATA Airport Development Reference Manual 11th Edition
Synopsis: IATA will present the latest edition of the Airport Development Reference Manual (ADRM). The ADRM provides guidance on designing airport facilities taking user needs into account. In this brand-new edition, the capacity calculations have been completely revised, and there is a key new chapter on airport technology and the role it plays in airport design, as well as many important updates to all existing chapters, including but not limited to passenger terminal, airport simulation and traffic forecasting.
The audience will learn:
Main changes from previous edition
New content provided in the ADRM
Joint industry development collaborative process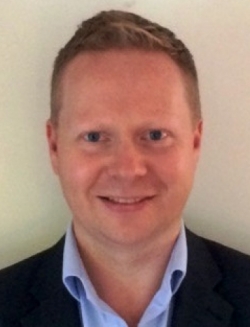 Allan Young
Head Airport Infrastructure
IATA
SWITZERLAND
Biography: Allan is IATA's Head of Airport Infrastructure with responsibility for airport development and strategic planning activities at airports across the world, with the objective of delivering cost-effective, fit-for-purpose infrastructure. He is an experienced airline and airport professional, with 15 years' senior leadership experience and subject matter expertise across a number of categories including airport expansion and strategic planning, major airport capital projects, airport regulation and charges, airport operations, airport construction and engineering procurement, commercial negotiations and executive-level stakeholder management. Before joining IATA he worked at Virgin Atlantic for 10 years in various senior roles, and as Head of Airport Strategic Development, responsible for future passenger experience, major airport development projects, airport charges and executive-level relationships with airport authorities.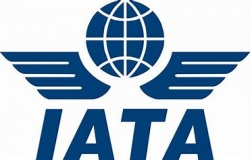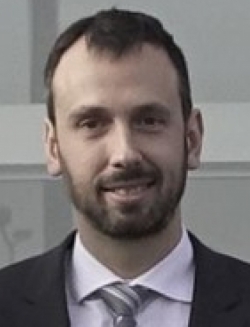 Manuel Lanuza Fabregat
Manager Airport Development
IATA
SWITZERLAND
Biography: Manuel is Manager of Airport Development at the International Air Transport Association (IATA). He is part of a Geneva-based team that provides planning expertise and a global perspective to ensure that airport projects gain early airline community involvement and produce facilities that are demand led, fit for purpose and cost-effective to develop and operate. He is responsible for leading IATA's airport development activities in Europe and Africa, supporting strategic airport planning, masterplanning, infrastructure development and airport-airline consultation. Additionally, Manuel is responsible for managing the update of the Airport Development Reference Manual (ADRM), taking a leading role in areas related to capacity development, formulas and level of service.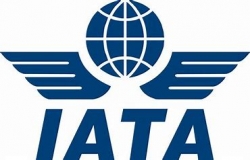 09:35hrs - 10:05hrs
Transformative modernisation: from design to reality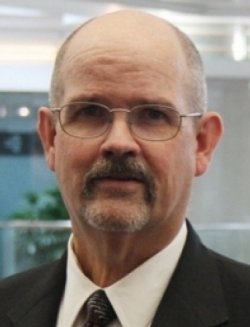 Gary Summerlin
Design Manager
Hartsfield-Jackson Atlanta International Airport
USA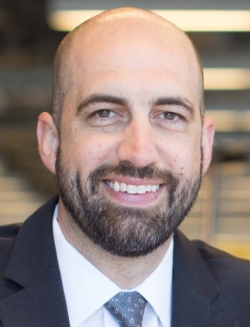 Matt Breidenthal
Senior Principal
HOK
USA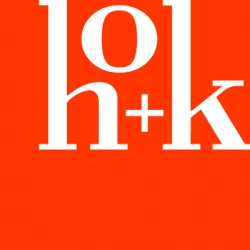 Transformative modernisation: from design to reality
Synopsis: The landside modernisation at Hartsfield-Jackson Atlanta International Airport is well into construction, with the first of two massive 864ft-long canopies complete and the other scheduled for completion in 2019. Following the 2017 presentation of the project's use of innovative design technology and processes, this presentation will show how the airport's focus on enhancing passenger experience and airport operations is being implemented from design through construction. The use of advanced visualisation tools, including virtual reality and augmented reality, has greatly enhanced communication and coordination during the construction of what the airport and city have called an architectural icon for Atlanta.
The audience will learn:
Update on progress of the terminal modernisation project at Hartsfield-Jackson, a new architectural icon for Atlanta
How strategies for minimising disruption to passengers and airport operations have been implemented during construction
Use of virtual reality and augmented reality to enhance communication and coordination between project team members and wider audiences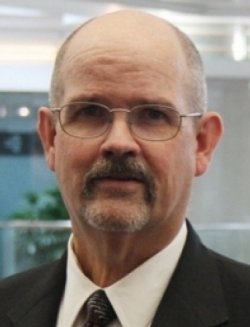 Gary Summerlin
Design Manager
Hartsfield-Jackson Atlanta International Airport
USA
Biography: Gary has a comprehensive background of over 39 years as a Design Manager and Project Manager with a broad range of industry design, construction and related facility experience. Since 1998 he has had a focused concentration on the planning, programming, design and construction of aviation facilities ranging from general aviation and military, to jet base and mainline commercial, covering landside and airside support facilities. His formal education at Southern Polytechnic State University, reinforced by industry training, has provided him with diverse opportunities to participate in a wide spectrum of construction, design and facility projects. As Design Manager for the Department of Aviation at Hartsfield-Jackson he is currently involved in several high-profile projects to improve airport operations and passenger experience. Gary is a licensed architect in the State of Georgia and maintains professional affiliations with the AIA, the CSI and the AAAE.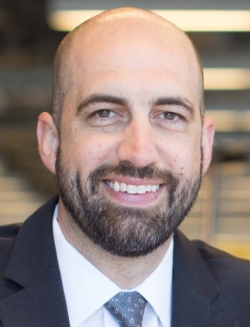 Matt Breidenthal
Senior Principal
HOK
USA
Biography: Matt is part of HOK's Board of Directors and Engineering Leadership, guiding the development of advanced integrated design technology. He has extensive experience from conceptual design through construction administration on a wide variety of aviation projects throughout the United States, China and the Middle East.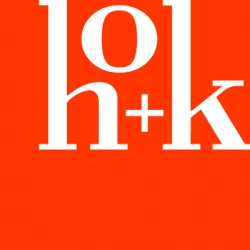 10:05hrs - 10:35hrs
Better, faster, cheaper – making BIM work at Amsterdam Airport Schiphol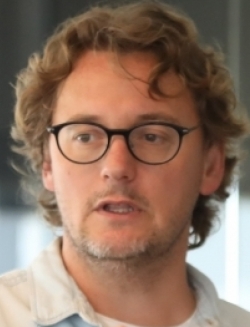 Stefan van der Weide
Senior Project Manager
Royal Schiphol Group
NETHERLANDS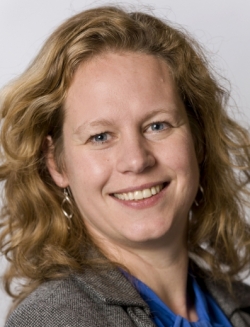 Anke Matijssen
Head of Airports Department
Deerns
NETHERLANDS

Better, faster, cheaper – making BIM work at Amsterdam Airport Schiphol
Synopsis: Amsterdam Airport Schiphol is radically changing its approach towards design and construction of terminal renovation projects. Building Information Modelling (BIM) is a process for managing building information within a shared model. In essence a virtual twin of the airport, it opens up a world of opportunities for asset development. Together, Deerns and Schiphol developed an innovative way of deploying BIM to achieve a highly trustworthy model offering real-time insight to all parties involved. Taking away the bulk of risk that is traditionally involved in terminal renovations, this approach leads to cost reduction and increases time efficiency throughout the project.
The audience will learn:
The radical new approach that Schiphol takes in terminal renovation projects
How cost and time reduction are achieved in construction projects with ongoing operations
This approach requires more effort in the beginning and only pays off during construction when all parties are on board
The next steps to take BIM to a higher level and obtain real-time insight in cost and planning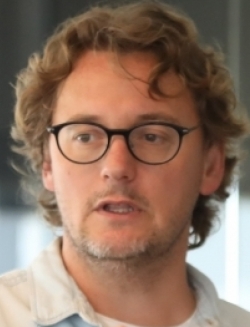 Stefan van der Weide
Senior Project Manager
Royal Schiphol Group
NETHERLANDS
Biography: Within the Asset Management Department, Stefan is responsible for the full-scale implementation of BIM (Building Information Modelling). His team supplies the project and maintenance teams with the necessary BIM resources. This team consists of BIM advisors and leads working with architects, designers and engineers throughout the full asset information supply chain. Although implementing BIM is Stefan's primary target, he is inspired on a daily basis by delivering value in making projects faster, cheaper and delivered without loss of data. He started his career with Capgemini and has worked in various (project) management roles within the Royal Schiphol Group. He received his degree from the Rotterdam Business School, majoring in International Management with Cultural Anthropology as a minor.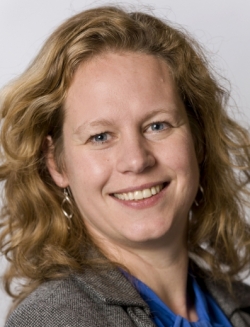 Anke Matijssen
Head of Airports Department
Deerns
NETHERLANDS
Biography: Anke has been working as a consultant for airports for over 15 years, eight of them as Head of the Airports Department at Deerns. With her background as an Aerospace Engineer she has been involved in many projects worldwide, focusing on the technical services and systems that are required in an airport terminal. With her team she works with architects and other consultants to create a design fitted to the needs of the client. From this role Anke has a strong emphasis on the operation of the terminal and translates this in the functionalities the systems have to fulfil. She likes to apply the latest systems and technologies, both in the way of working as well as in the design itself.

10:35hrs - 11:05hrs
Is this real? Interactive and immersive technologies for aviation visualisation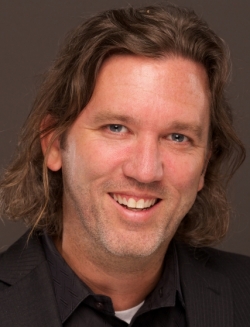 John Higgs
President
Corgan MediaLab LLC
USA

Is this real? Interactive and immersive technologies for aviation visualisation
Synopsis: Immersive technologies create an environment that allows airports, designers and consultants to make real-time decisions and undertake passenger evaluations on buildings that are still being designed. Join us for an exciting discussion about some of the most recent interactive technologies for architectural visualisation and their uses on the latest devices. The discussion will touch on a variety of topics, including interactive animations and augmented reality and virtual reality applications. We will examine their pros and cons, and discuss workflow to get your 3D data into these programs.
The audience will learn:
Gain basic knowledge of different options for viewing interactive content
Discover new methods for using mobile devices for architectural visualisation presentations
Understand the roadblocks and challenges to using interactive technologies
Identify a variety of different immersive technologies that support augmented/virtual reality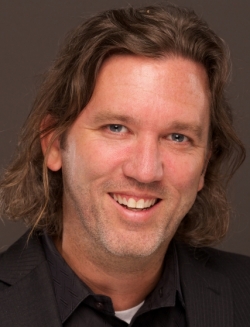 John Higgs
President
Corgan MediaLab LLC
USA
Biography: John is the founder and President of Corgan MediaLab. He has honed his studio's craft over the past 18 years, and now the Lab is recognised as a regional leader in the field of architectural visualisation and storytelling. John has also done work in the broadcast, film, interactive, music and video game industries for clients such as Adidas, Hyundai, Dell, Mountain Dew, Atari, Nokia and Chase. Under his leadership, Corgan MediaLab has been honoured with numerous awards and featured in many publications. John has spoken at Autodesk University and other conferences on the topics of technology and design visualisation. He has also served on the advisory board at Full Sail University and acted as a visiting instructor at Texas Tech University for a graduate-level animation course.

11:25hrs - 11:55hrs
New Ezeiza International Airport in Argentina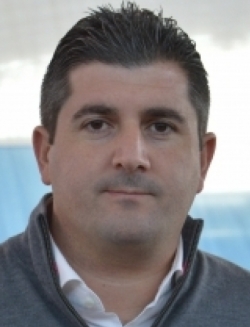 Daniel Ketchibachian
General Manager - Ezeiza International Airport
Aeropuertos Argentina 2000
ARGENTINA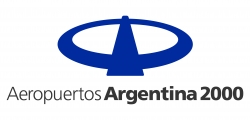 New Ezeiza International Airport in Argentina
Synopsis: The presentation will discuss the modernisation of the main international airport in the capital of Argentina, which currently receives 10 million passengers and 70 thousand flights a year. The facility is being transformed into the most modern airport in Latin America, with a new passenger terminal; wide and modern space for security, immigration controls and boarding rooms; and a new control tower. Aeropuertos Argentina 2000 is working hard to reduce times and costs, and to improve efficiency, customer experience, and the commercial and gastronomic offering. It is strongly encouraging interaction with airlines on the development of routes.
The audience will learn:
Design and development of the New Ezeiza International Airport
Modernisation of the main international airport in the capital of Argentina
Reduction of times and cost
Improving efficiency
Interaction with airlines and development of routes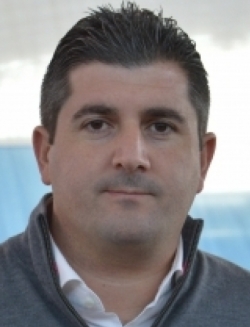 Daniel Ketchibachian
General Manager - Ezeiza International Airport
Aeropuertos Argentina 2000
ARGENTINA
Biography: Daniel has been General Manager at Ezeiza International Airport since July 2017. He holds a Bachelor's degree in Business Administration from Universidad de Buenos Aires and an MBA from Universidad ORT Uruguay. For the previous seven years he worked in Consórcio Inframerica in Brazil, first as CCO and later as President. Consórcio Inframerica engages in the administration of the airports in Brasilia (20 million pax) and Natal (3 million pax). Before his employment at Inframerica, he was CEO at Duty Free Armenia and, shortly after that, CEO at Duty Paid Argentina (the company operating the retail business of Argentina's main airports). Prior to his arrival in Brazil, he was CCO of the Duty Free operations at the airports in Argentina, Uruguay, Ecuador and Armenia.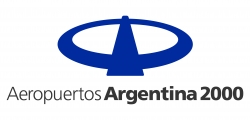 11:55hrs - 12:25hrs
El Palomar Airport – the first low-cost airport in Mercosur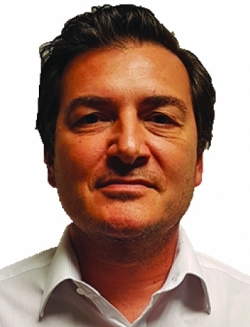 Mariano Mobilia
COO
Aeropuertos Argentina 2000
ARGENTINA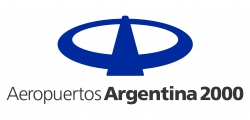 El Palomar Airport – the first low-cost airport in Mercosur
Synopsis: El Palomar Airport was the first low-cost airport in Argentina and Mercosur. In the framework of the so-called Revolución de los Aviones driven by the Argentine Government, AA2000 carried out the design, construction and development of a new business model for Argentina. The project was undertaken with urban mobility and connectivity in mind. A specific design was carried out and the airport operation was optimised. Low-cost airlines operate there, and gastronomy is also low cost.
The audience will learn:
Explanation of the first low-cost airport in Argentina
The new business model
Low-cost in Argentina
Urban mobility and connectivity
Specific design and optimisation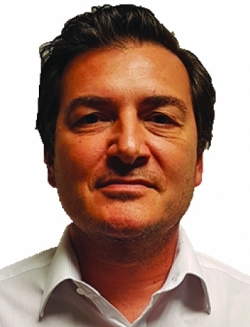 Mariano Mobilia
COO
Aeropuertos Argentina 2000
ARGENTINA
Biography: Mariano is an aeronautical engineer with more than 20 years' experience in cargo and airport operations. He was General Manager of Puerta del Sur in Montevideo, Uruguay; COO of Inframérica in Brazil; and COO of Aeropuertos Andinos del Perú. He currently serves as COO of Aeropuertos Argentina 2000, a company that manages and operates 35 air terminals within the Argentine territory.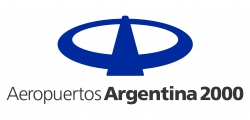 12:25hrs - 12:55hrs
Potential for intercontinental flights from regional airports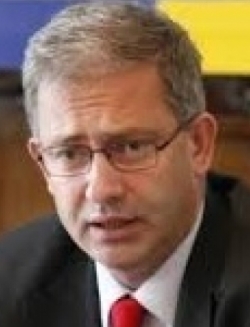 David Ciceo
CEO
Cluj International Airport
ROMANIA

Potential for intercontinental flights from regional airports
Synopsis: The air traffic forecast estimates that the number of passengers worldwide will double by 2035. At the same time, large airports already face considerable constraints generated by airport capacity and the number of slots. Regional airports will have a window of opportunity to take over intercontinental traffic that will not be covered by large airports. Cluj-Napoca International Airport is Romania's second airport according to the number of passengers – almost three million annually. In view of these considerations, as part of its development strategy, the airport is preparing its infrastructure for intercontinental flights.
The audience will learn:
Airport challenges stemming from doubling of air traffic by 2035
Constraints affecting the major hubs will favour regional airports
Traffic potential in regional airports for intercontinental flights
Infrastructure development in regional airports for accommodating intercontinental flights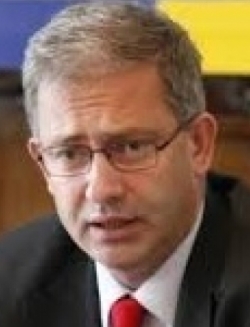 David Ciceo
CEO
Cluj International Airport
ROMANIA
Biography: David has been CEO of Cluj-Napoca International Airport for more than 20 years. During his tenure he has striven to transform the airport into one of the busiest regional hubs in Romania. Currently the airport is the second biggest in the country, serving almost three million passengers. David graduated in 1991 from the Faculty for Aircraft Engineering, Polytechnic University of Bucharest. He holds a PhD in Airport Management from the Technical University of Cluj-Napoca, Romania (2014), and two MBAs from the Open University, Milton Keynes, UK (2003) and John Molson School of Business, Concordia University, Montreal, Canada (2006). In 2009 David became an International Airport Professional (IAP). Other functions he has held include President of Romanian Airports Association since 1999; Vice President of IAP-CoP Board of Directors since 2012; member of ACI Europe Board 2011-2017, and again from 2018 for a three-year term.

12:55hrs - 13:25hrs
Regional airports – the future of global aviation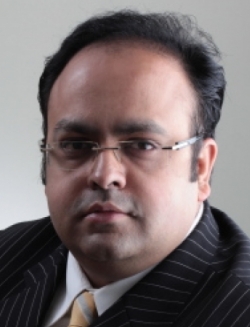 Koustav Dhar
Chief Executive Officer & Managing Director
Zoom Air
INDIA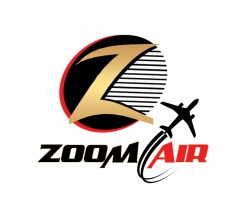 Regional airports – the future of global aviation
Synopsis: The introduction of regional airports or smaller spoke airports in Asia is becoming the key to bringing behind and beyond traffic to the main hubs. With the expansion of special economic zones and increasing numbers of flyers in Asia, these airports are becoming significant contributors to the growth of aviation in the continent. Although these airports have traditionally remained as small aerodromes, global passengers' needs have changed and their propensity to experiment with travel is putting the onus on airport operators to upgrade and make secondary airports attractive to tempt more airline customers.
The audience will learn:
The need for secondary airports and why the sudden need
Catering to behind and beyond traffic
Seamless hub and spoke arrangement between large hubs
Upgrading and making the secondary airports model airports
Commercial business opportunities in these airports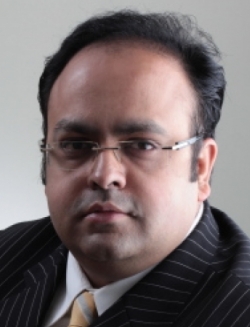 Koustav Dhar
Chief Executive Officer & Managing Director
Zoom Air
INDIA
Biography: With nearly two-and-a-half decades of aviation, hospitality, travel and tourism experience, Koustav is one of India's leading regional airline experts. He created and operated three regional airlines before starting Zoom Air, India's newest full-service national commuter airline. He has 18 years' top management expertise in aircraft leasing, flight operations, commercial aviation, cargo, business aviation, planning, marketing, route planning, engineering, etc. and is an airline startup expert. Koustav holds a degree in Hotel Management, a Master's in Aviation Management and a post-graduate degree in Business Management. He is a certified IATA professional, an active global hospitality and aviation management speaker, and a very seasoned hospitality professional on the Indian subcontinent. He consults for the Asian aviation fraternity including assisting and formulating aviation policies for airports and MRO's in Asia.