Conference Chairs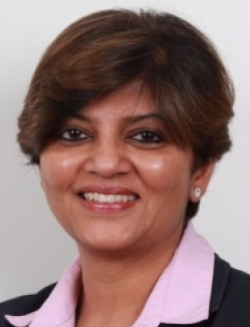 Sujata Suri
VP, Strategy and Customer Experience
Hamad International Airport
QATAR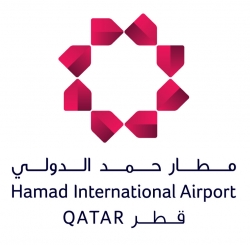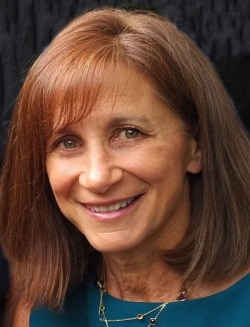 Conference Chairs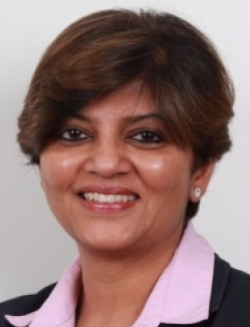 Sujata Suri
VP, Strategy and Customer Experience
Hamad International Airport
QATAR
Biography: Sujata Kumar Suri is the Vice President - Strategy and Customer Experience at Hamad International Airport (HIA), where her main task is to ensure that HIA's strategic investments focus on optimising customer satisfaction. She is also responsible for providing strategic management of HIA's long-term development programme with a view to ensuring that capital investments deliver infrastructure in line with business requirements. Sujata joined the aviation industry in 2008 as Vice President – Service Development for Dubai Airports, where she was responsible for delivering the airports service strategy. Her focus on service performance management and building a service culture led to several successful initiatives including the implementation of a multi-technology service delivery measurement system.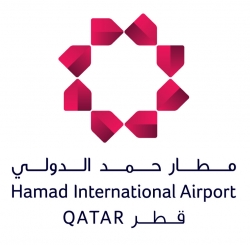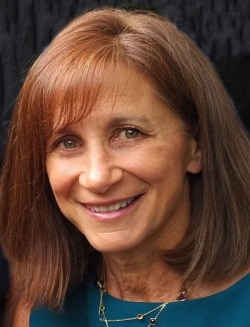 Catherine Mayer
VP
SITA
USA
Biography: Catherine is SITA's primary liaison with airport industry organisations, ensuring SITA's availability and support for committees, conferences and industry missions. She is an active participant in Airports Council International (ACI), including serving as Chairman of the ACI World Business Partners (WBP) Board and becoming the first non-airport member to be appointed as an observer to the ACI World Governing Board (2006/2011). Catherine also serves as the WBP observer on the ACI Europe Airport Board (2012/2018). Previously Catherine was responsible for developing and leading the Airport Services solution line including the financial results of the global business, strategy, product portfolio, implementation, customer satisfaction and improving the business to ensure SITA continues to meet the needs of the ever-changing air transport industry.

09:05hrs - 09:35hrs
Boosting passenger experience under double-digit growth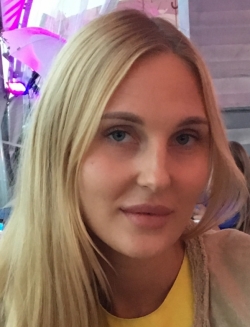 Anna Briukova
Head of Quality Control and Administrative Support Service
Northern Capital Gateway NCG
RUSSIA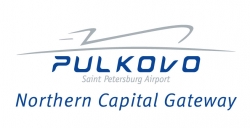 Boosting passenger experience under double-digit growth
Synopsis: The presentation will cover the strategy developed and initiatives undertaken by the Northern Capital Gateway team to introduce a total quality management system for airport performance.
The audience will learn:
How quality was managed at Pulkovo until 2018
Selection of strategy for the quality system implementation
Brief description of each initiative within the strategy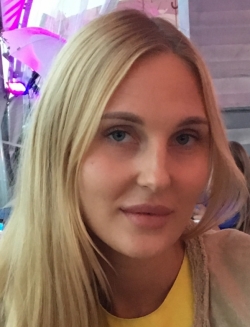 Anna Briukova
Head of Quality Control and Administrative Support Service
Northern Capital Gateway NCG
RUSSIA
Biography: Anna is the new Head of the Quality Control and Administrative Support Service of Northern Capital Gateway (Pulkovo Airport). She graduated with a degree in Political Psychology and Law. Upon graduation and completing state research work in modern Russian political international negotiations style, she moved to aviation. Prior to joining NCG, Anna worked at JSC Rossiya Airlines for seven years and was responsible for quality service audits and monitoring, implementation and improvement of the quality management system, and analysing passenger claims. Under her guidance, Rossiya Airlines successfully passed IOSA certification twice. As Head of the Quality Control Department, Anna works on centralisation of quality control systems in operations and raising the level of customer relations.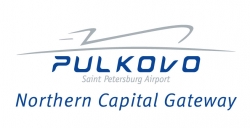 09:35hrs - 10:35hrs
Panel Discussion: Maintaining highest customer LOS in a double-digit growth environment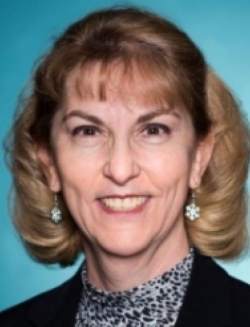 Katherine Goudreau
Managing Director
American Airlines
USA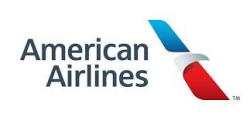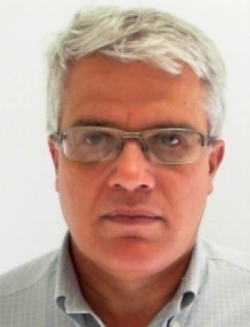 Eduardo Chamberlain
Director of Planning and Engineering
Juan Santamaria International Airport
COSTA RICA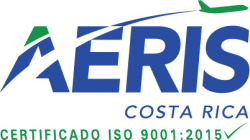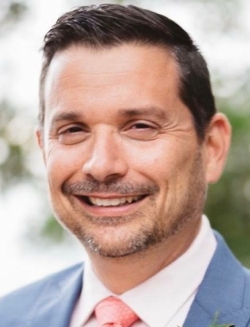 Dennis Iskra
Director of Architecture
Charlotte Douglas International Airport
USA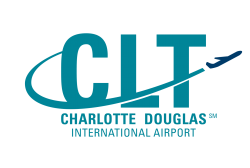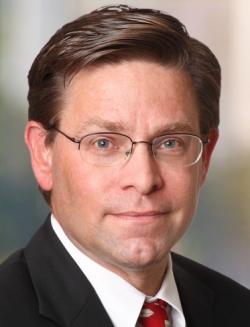 Michael Spitzer
Vice President Aviation
RS&H Inc
USA

Panel Discussion: Maintaining highest customer LOS in a double-digit growth environment
Synopsis: Good news – we are growing 10% over last year. Bad news – we are growing 10% over last year. What happens when your wishes come true? This panel brings forward lessons learned in real time and proposed solutions at two very different airports – Charlotte Douglas International Airport, a major legacy airline hub and top-10 US airport, and Juan Santamaria International Airport, a sought-after eco-tourism destination – both with above-average growth trend. Find out about the successes and struggles these airports are enduring to maintain the highest customer service. Confirm what your travelling passengers deem essential services.
The audience will learn:
Learn what is important to the travelling customer
Have a chance to confirm with your peers what matters at all airports
Learn how major hubs and resort destination airports are handling double-digit growth
Confirm that your ongoing projects are heading in the right direction
Learn different strategies being adopted at destination and hub airports – strategies that are customer-centric and promote regional identity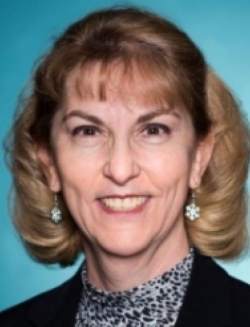 Katherine Goudreau
Managing Director
American Airlines
USA
Biography: Katherine is Managing Director – Facilities, with responsibility for the facilities at American's hubs in Charlotte, Philadelphia, Los Angeles and Phoenix as well as all of American's Western US non-hub airports. Some of her significant programmes include: leading American's team responsible for the US$1.4bn terminal redevelopment programme at LAX, working closely with Los Angeles World Airport; responsible for numerous system-wide planning/design/construction programmes for the company; leading American's team responsible for the terminal redevelopment effort for American spaces at PHL; leading the CLT American Facilities team responsible for coordination with CLT Airport for all construction impacting American operations at the airport. Before joining American, she worked for Burns & McDonnell as Vice President Aviation. She led a major redevelopment effort at PHL, and managed system-wide programmes upgrading infrastructure at over 200 airports, including upgrades to customer-facing airline spaces and baggage systems.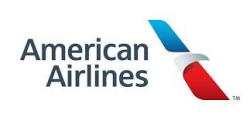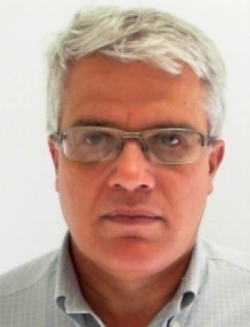 Eduardo Chamberlain
Director of Planning and Engineering
Juan Santamaria International Airport
COSTA RICA
Biography: Eduardo is the Director of Planning and Engineering for Aeris, the holding company for the concession of Juan Santamaria Airport in San José, Costa Rica. For the past 14 years he has led, with the help of several large international consultancy firms, an over US$320m airport modernisation programme. A key part of Eduardo's responsibility is responding to lenders such the Overseas Private Investment Corporation, and international finance corporations such as the World Bank and the International Development Bank. In his role, Eduardo is constantly balancing the contractual obligations and investors' expectations with the ever-changing Costa Rica travelling community.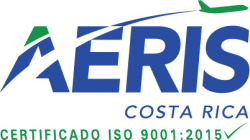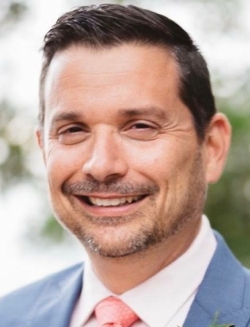 Dennis Iskra
Director of Architecture
Charlotte Douglas International Airport
USA
Biography: Dennis's professional background includes over 20 years' extensive experience in the design of passenger terminal and airport facilities. His projects range from very large 100+ gate passenger terminal buildings to small general aviation terminals. Prior to joining CLT Dennis worked on airport projects throughout North, South and Central America and the Caribbean. He is now responsible for the design and development of a US$7.5bn terminal renovation and expansion programme focused on accommodating the growing needs of the sixth largest airport in the United States. Dennis is a Registered Architect in four countries and 21 US states and is a member of the American Institute of Architects.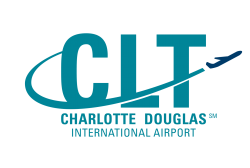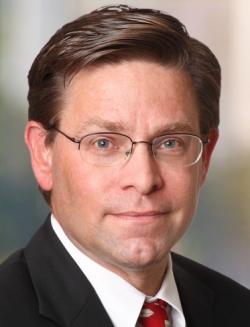 Michael Spitzer
Vice President Aviation
RS&H Inc
USA
Biography: Michael is a senior aviation architect and Vice President with RS&H Inc. With over 30 years of worldwide airport experience, he has a solid history of design and planning of airport facilities. His experience gives him a pragmatic approach to terminal design that reflects the proper airport operational, security and customer service. Michael has been a key speaker at AAAE/ACC functions. He also participated in the development of the FAA's Recommended Security Guidelines for Airport Planning, Design and Construction publication.

10:35hrs - 11:05hrs
Providing customer service in a crowded airport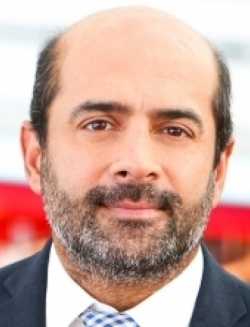 Kam Jandu
Chief Commercial Officer
Budapest Airport Ltd
HUNGARY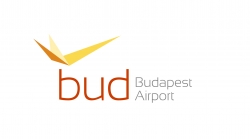 Providing customer service in a crowded airport
Synopsis: Budapest Airport has increased passenger numbers by almost 50% in six years, but now passenger journeys through the airport are becoming congested. BUD has plans to build a new terminal that will be four years in the making. Therefore, a range of interim measures are needed to handle the passengers in a smooth, safe environment in the meantime. Moreover, passengers need to be made aware of the service enhancements expected and how these will positively affect their experience at Budapest Airport.
The audience will learn:
Identifying and assessing the main bottlenecks
The impact of bottlenecks on the airport service quality ratings and customer experience
Actions identified by management to improve services
Implementation status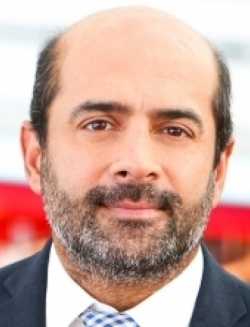 Kam Jandu
Chief Commercial Officer
Budapest Airport Ltd
HUNGARY
Biography: Having joined Budapest Airport as Executive Director for Aviation in 2009, Kam was promoted to the position of Chief Commercial Officer in 2013. In this role he holds responsibility for all passenger- and business-related commercial and marketing activities with the aviation and retail community. Kam holds various managerial qualifications from his career including a Professional Diploma in Management and an MBA in Strategy and Human Resource Management from the Open University Business School.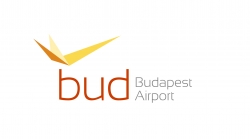 11:25hrs - 11:55hrs
Creating the departure lounge of the third millennium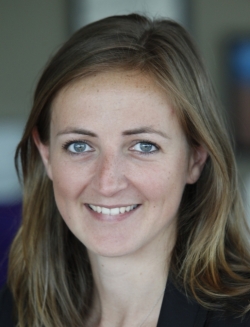 Mélanie Carron
Chief Marketing Officer
Groupe ADP
FRANCE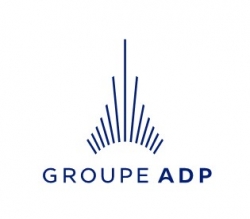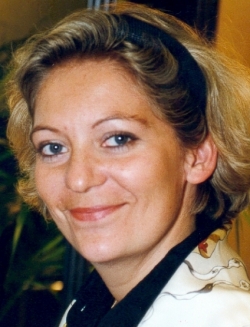 Valerie Boissier
Senior Manager Customer Experience Design
Aéroports de Paris
FRANCE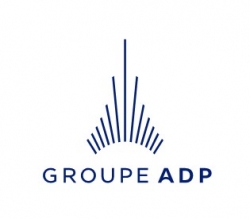 Creating the departure lounge of the third millennium
Synopsis: Meeting new generations' expectations and behavioural trends, Aéroports de Paris will unveil the design of Paris's future departure lounge. Based on a unique and totally new concept, the presentation will focus on creating disruptive new standards for airports, thereby raising the passenger experience to a new level.
The audience will learn:
Future Paris terminal design
Millennials' expectations
Disruptive new standards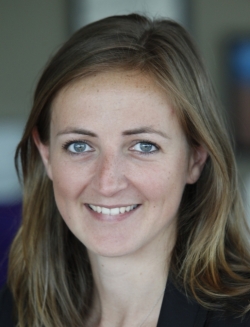 Mélanie Carron
Chief Marketing Officer
Groupe ADP
FRANCE
Biography: Before being appointed CMO of Groupe ADP, Melanie joined the AccorHotels group as Head of Customer Insights and was subsequently appointed Marketing Director of the Ibis brand for France. She began her career as a strategy consultant, first in Mexico for Deloitte, then in London and Paris for Monitor. She is a graduate of ESSEC Business School and the London School of Economics (LSE).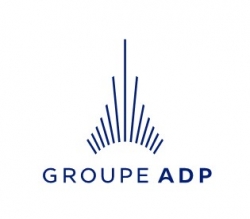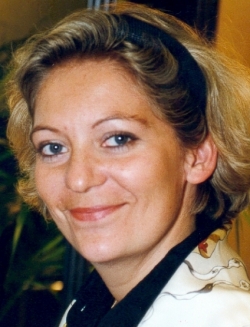 Valerie Boissier
Senior Manager Customer Experience Design
Aéroports de Paris
FRANCE
Biography: Since receiving her MBA in Marketing in New York, Valerie has spent 20 years in brand management, marketing and advertising for several major companies. Since 2004 she has held different positions at ADP in communication, infrastructure design and space planning, marketing and customer service. She is now in charge of designing future customer experience.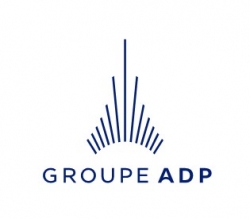 11:55hrs - 12:25hrs
Smart contextual messages for the Orlando International Airport app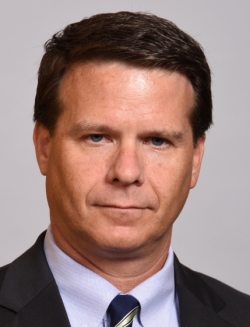 Pete Pelletier
Assistant Director, Information Technology
Greater Orlando Aviation Authority
USA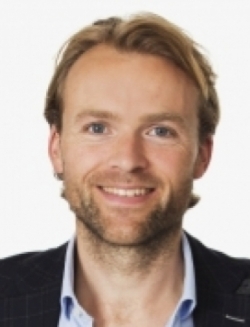 Michiel Munneke
CEO
M2mobi
NETHERLANDS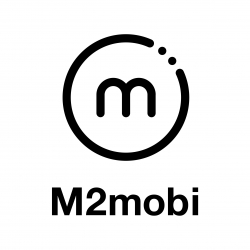 Smart contextual messages for the Orlando International Airport app
Synopsis: Orlando (MCO) wants to offer its passengers the best travel experience possible. This session gives insight on how smart contextual messages contribute to a smooth passenger journey and how they stimulate airport revenue as well. With smart contextual messages, MCO realises a valuable interaction with its travellers, which is the result of an extremely high click rate. This session also provides insight into the technical aspect of contextual messages. How do beacons help with the realisation of those messages? The technical possibilities open doors to an ever-improving interaction through contextual messages.
The audience will learn:
How smart contextual messages help MCO realise a valuable interaction with travellers
How to create personal and relevant messages for your passengers
The possibilities and results of smart contextual messages
How beacons help with the realisation of contextual messages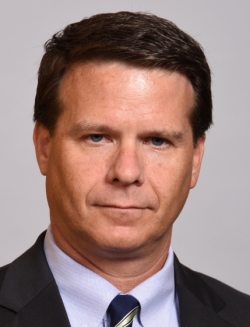 Pete Pelletier
Assistant Director, Information Technology
Greater Orlando Aviation Authority
USA
Biography: Pete is responsible for: IT concept development, IT masterplan development and management, processes and policies to align with GOAA strategy and goals, IT project/contract management, and configuration and capacity functions of the GOAA Information Technology department. Prior roles included management and service delivery responsibility for enterprise applications including enterprise asset management (EAM), computer-based training (CBT), enterprise content management (ECM) and mobile applications. Pete is a Certified Member (CM) of the American Association of Airport Executives (AAAE), as well as a member of ACI NA and Florida Airports Council. Prior to his employment with GOAA, he spent eight years at Lockheed Martin Enterprise Information System as a Developer, Senior Systems Integration Analyst and Systems Engineer. During that time, Pete worked on a broad range of projects that included enterprise portal, intrusion detection and collaboration.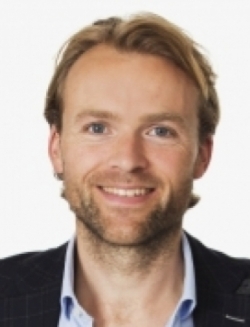 Michiel Munneke
CEO
M2mobi
NETHERLANDS
Biography: Michiel is a co-founder and General Manager of M2Mobi, and is passionate about improving the travel experience. He is one of those people always lost, too late or in the wrong place at the airport. He expects a better digital assistant on his travels and a better airport experience, and that's what M2Mobi is building. Michiel holds a Master's degree in Business Information Systems from the University of Amsterdam and a Master's in Management Research from the Said Business School in Oxford.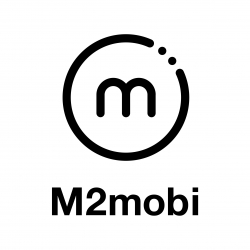 12:25hrs - 12:55hrs
Digital customer profiling by behaviour: an IoT approach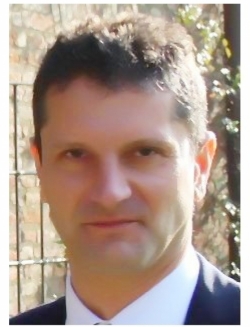 Stefano Grandi
Customer IT Solutions Manager
SEA Milan Airports
ITALY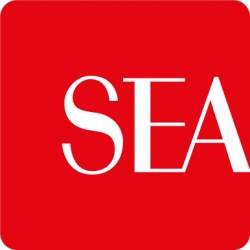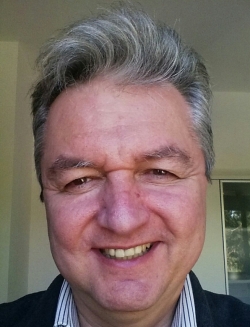 Sergio Bonora
Chief Executive Officer
Laboratori Guglielmo Marconi SpA
ITALY
Digital customer profiling by behaviour: an IoT approach
Synopsis: A better and more detailed knowledge of customer behaviour, flows and dwell times with a specific focus on the shopping area of the airport (food court, retail, duty free) can be used to profile airport users based on drilled-down business analytics tools and an integrated IoT scenario. This information helps airport managers revise airport layouts towards customer flow optimisation, and retail managers design location- and behaviour-based proximity marketing and advertising campaigns to improve customers' airport experience. A wi-fi/BLE-based software solution has been developed at the Milano Malpensa airport, where it is currently being used as a management support system.
The audience will learn:
How airport customers can be profiled according to their behaviour in the retail/food area
Real-time and historical data about customer behaviour can be drilled down by making use of business analytics tools
Other airport information system platforms (e.g. flight database) and social media are integrated according to an IoT approach
The required information is drawn from the existing wi-fi/BLE infrastructure and from the interaction with other software platforms
On top of this software platform, mobile phone apps improve passenger experience, to implement proximity marketing and indoor navigation scenarios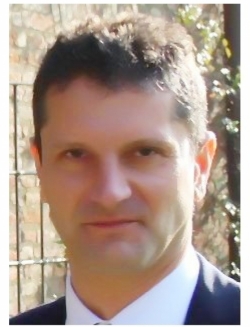 Stefano Grandi
Customer IT Solutions Manager
SEA Milan Airports
ITALY
Biography: Stefano has an information and communication technology background. He has been involved in managing business applications and services in telecommunication and transportation industries for over 25 years. Over the last five years he has been leading IT solutions development for customer-related applications at Sea Aeroporti di Milano.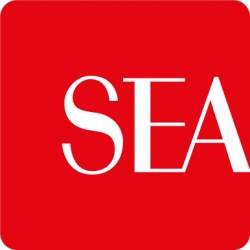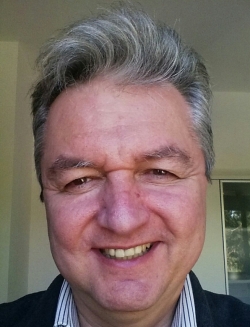 Sergio Bonora
Chief Executive Officer
Laboratori Guglielmo Marconi SpA
ITALY
Biography: Sergio has an information and telecommunications engineering background and has been involved in providing ICT services and applications to the airport industry for over 20 years. As Chief Executive Officer of Laboratori Guglielmo Marconi SpA, he has helped build a broad service provision, ranging from ICT infrastructure design and installation support in the fibre optics and wireless technology domains to outsourced managed services. To this latter end, the company has developed an open source network management platform and a proactive approach to problem solving, which today support the daily operations of more than a quarter of a million work stations.
12:55hrs - 13:25hrs
Isavia's digital transformation – enhancing the passenger experience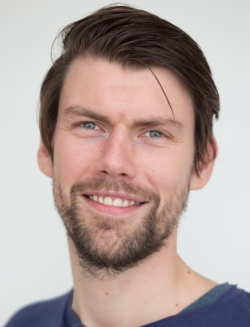 Heiðar Arnarson
Web Manager
Isavia
ICELAND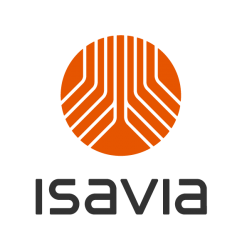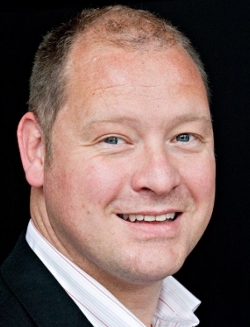 Paul Brugger
CEO
TIC - BizTweet
IRELAND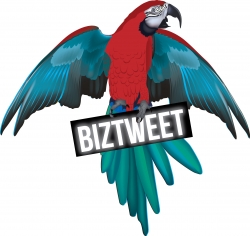 Isavia's digital transformation – enhancing the passenger experience
Synopsis: Isavia, an operator of airports and air navigation in Iceland, launched a new website and digital strategy in April 2018. Since then it has been working on implementing the strategy by promoting relevant information, commercial factors and branding to another level, all with the agenda of being a pleasant part of the passenger journey. The presentation also takes on Isavia's experience using a highly personalised real-time intelligent, multi-lingual passenger notification tool via FB Messenger and Twitter, which was launched at the same time. Its main function is updating passengers' flight status quickly with highly personalised and relevant information.
The audience will learn:
Case study on how Isavia implements its digital communications strategy and uses innovative thinking
Case study about the benefits of intelligent flight notifications
The importance of communication during times of disruption
The benefits of personalised notifications
How to enhance the passenger experience/communication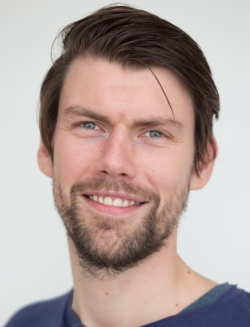 Heiðar Arnarson
Web Manager
Isavia
ICELAND
Biography: Heiðar works as a Web Manager at Isavia, which runs all airports and air navigation in Iceland. He works in the Marketing Department and manages all web development and internet marketing including the website and intranet. He is a member of a web development committee for an association that promotes IT development in Iceland. The association holds several events regarding web development and web communication. Heiðar has a BA in Sociology and an MSc in Marketing and International Business from the University of Iceland. He has 10 years' experience as a Web Manager and in marketing and PR.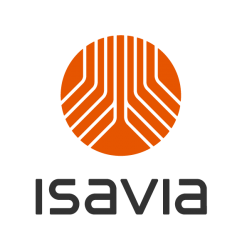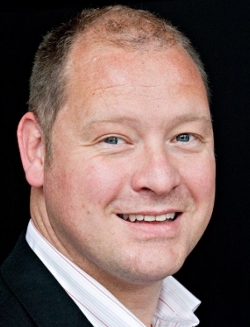 Paul Brugger
CEO
TIC - BizTweet
IRELAND
Biography: Paul assists 60+ airports across four continents with the automation of their intelligent, highly personalised social media passenger notifications. This includes 40+ languages with real-time operational, commercial and customer service notifications. Paul was the IATA award-winning solution provider for passenger innovation (2014). His experience includes working with airports ranging from <2M up to >85M, benefiting airports and passengers alike, enhancing communication, generating new revenue streams and transforming the passenger experience for the better.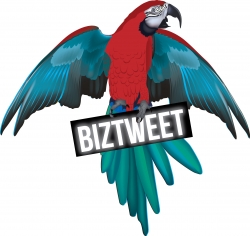 SKYTRAX
WORLD AIRPORT AWARDS
The best airport-related event around the globe, great exhibition and great opportunities for networking
Dean Bouchard, Director Planning & Infrastructure, Halifax International Airport Authority, CANADA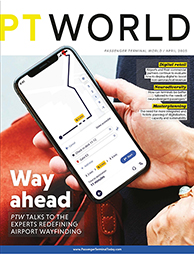 Click here for free magazine subscription + media pack