Conference Chairs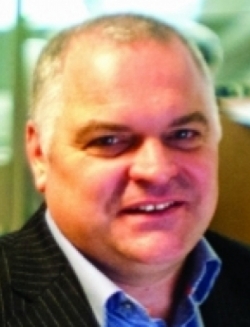 Alaistair Deacon
Airport Operational Systems Consultant
Toasty Solutions Limited
UK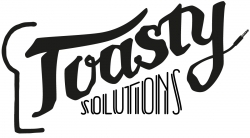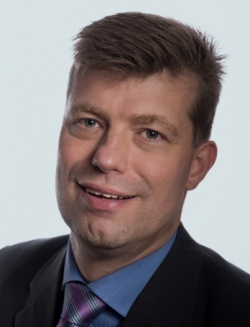 Etienne van Zuijlen
Lead Business Development - Airport Operations
SITA
NETHERLANDS

Conference Chairs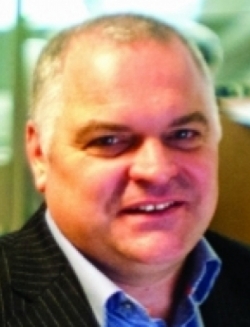 Alaistair Deacon
Airport Operational Systems Consultant
Toasty Solutions Limited
UK
Biography: Alaistair is a technologist, innovator, engineer and expert in airport, air traffic control and airline operational systems. He brings together a unique set of skills, analysis, strategy and ability to communicate with customers from operational staff through IT and to CEOs of major international airports. Alaistair's skill is to develop new concepts in operations and process optimisation, and to seek out new and developing technologies to bring exciting new solutions to market. He has introduced many new concepts, innovations, ideas and solutions that have become standard across the industry. Innovations include: the world's first practical demonstration of IATA barcoded boarding passes delivered to mobile phones; the development, rollout and launch of Europe's first airline mobile boarding pass; the world's first airport deployment of mobile phone tracking technologies to measure passenger flow; development of concepts for the world's largest multi-airport operational database.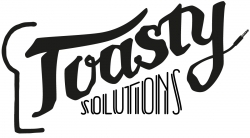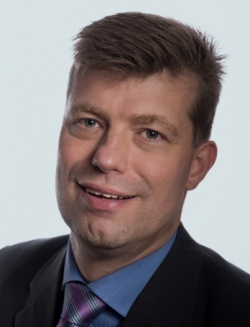 Etienne van Zuijlen
Lead Business Development - Airport Operations
SITA
NETHERLANDS
Biography: Etienne leads business development airport operations for SITA in Europe. He is responsible for developing the Airport Management Suite and AirportPulse Advanced BI business, and leading sales of airport sector opportunities, including control centres and single token travel. He serves as SITA's lead consultant on A-CDM and TAM professional services. Prior to joining SITA in 2015, Etienne spent over 15 years in several senior roles at Royal Schiphol Group, in airport operations, A-CDM deployment and SESAR airport operations management development. From 2012-2014 he worked as an independent consultant to airports, airlines, international organisations and system providers in the area of airport operations management. His expertise includes the development, tailoring and implementation of A-CDM, total airport management, SESAR airport operations and airport CO2 emissions programmes. From 2006-2009 Etienne served as Policy Manager at ACI Europe in Brussels in these domains. He represents SITA on various ACI technical committees and is a regular conference chair/moderator.

09:05hrs - 09:35hrs
Optimising multiskilled resource allocation at EIN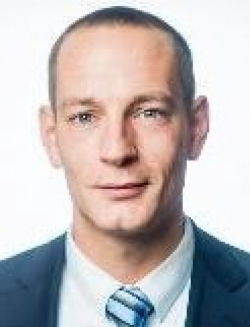 Jelmer Melissen
Business Development Manager
Viggo Eindhoven Airport
NETHERLANDS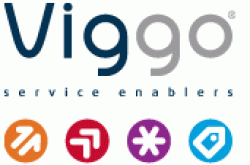 Optimising multiskilled resource allocation at EIN
Synopsis: Viggo is a ground handler in the Netherlands. With a long history between the Workbridge software package and Viggo, we have now taken the step to implement SITA's AMS to be prepared for the future.
The audience will learn:
Real-time resource allocation
Use of multiskilled staff
Reducing hours per departing flight/passenger
Management by exception
Information where you need it, when you need it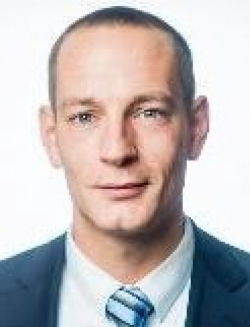 Jelmer Melissen
Business Development Manager
Viggo Eindhoven Airport
NETHERLANDS
Biography: Jelmer is a continuous improvement engineer who never stops innovating. Personal fact: He is also a fanatical cyclist and eager to save the planet.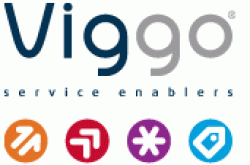 09:35hrs - 10:05hrs
Dynamic operational modelling to support proactive airport management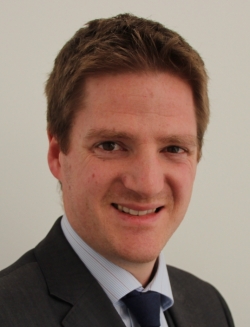 Nick Beresford
Operational Excellence Manager
Heathrow Airport
UK

Dynamic operational modelling to support proactive airport management
Synopsis: The presentation will show how Heathrow is embracing a data culture, enabling the use of predictive methods such as machine learning to proactively manage. It will cover some of the specific challenges faced by Heathrow's capacity-constrained operation, and how those challenges are being overcome so that high levels of passenger service can be delivered efficiently. The presentation will show that Heathrow is on a journey towards being enabled by data-driven decision making, and will bring to life the vision of the destination.
The audience will learn:
Insight into the challenges of Heathrow's daily operation
How Heathrow is overcoming those challenges
How Heathrow is embracing data
How data is enabling the evolution of Heathrow's ways of working
Heathrow's vision of a data-driven operation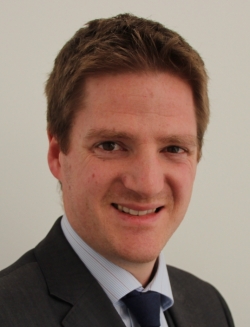 Nick Beresford
Operational Excellence Manager
Heathrow Airport
UK
Biography: Nick is an engineer with a passion for problem solving and process improvement. Following 10 years working in planning and supply chain logistics in the aircraft manufacture and industrial gas industries, Nick joined the nascent integrated planning team at Heathrow as part of the Terminal 2 Operations Delivery project. He worked with key internal and external stakeholders to develop the planning processes that would ensure that the new terminal had a smooth and successful operation through its opening and four-month transition into business as usual. Following T2's opening, Nick began rolling out that work across Heathrow, and leading the development and procurement of tools giving situational awareness before, during and after the day of operation. In his current role as Operational Intelligence Manager, Nick continues to explore new ways to exploit data to enable an efficient operation, and drives Heathrow's transition to a data-driven organisation.

10:05hrs - 10:35hrs
Data and analytics: the insights that drive high performance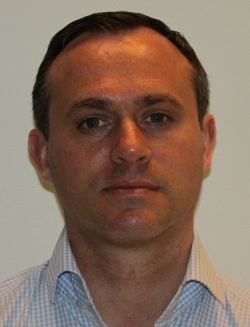 Marc Mullan
Vice President of Data & Analytics
daa plc
IRELAND

Data and analytics: the insights that drive high performance
Synopsis: The airport environment presents a unique and diverse set of business challenges. Dublin Airport will share how it has created analytics capability across this landscape and the impact. This includes how data science is used in the planning process, the role real-time data plays in improving operational and commercial decision making, and why IoT is playing an increasingly critical role across the airport. The presentation will also outline the airport's approach to creating a data culture from the c-suite to the front line. Finally, it will provide an overview of where Dublin Airport will go next, and artificial intelligence use cases.
The audience will learn:
How data and analytics is unlocking growth at Dublin Airport
Democratisation of data – how to drive a step change in your organisation's data culture
The key building blocks to building a modern analytics capability
Airport use cases for artificial intelligence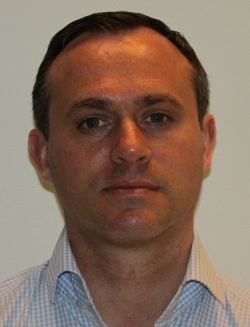 Marc Mullan
Vice President of Data & Analytics
daa plc
IRELAND
Biography: Marc is a senior leader with over 20 years' experience successfully developing and delivering strategic change in the fields of data and analytics, multi-channel CRM, sales operations, sales performance management and financial operations. He has worked with large multinationals across the transport, technology and communications sectors to transform the customer experience, deliver operational efficiency and create value. With a passion for analytics he has a proven track record of implementing cultural change at all levels of an organisation, enabling the democratisation of data and embedding evidence-based decision making across the enterprise. Personal fact: Away from work Marc likes scuba diving and relaxing in the company of sharks.

10:55hrs - 11:25hrs
NEXTT – current activities and initiatives
Antoine Rostworowski
Deputy Director General, Programmes and Services
ACI World
CANADA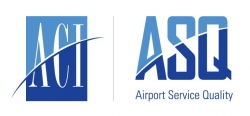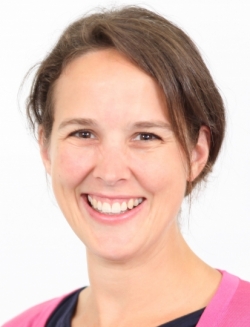 Anne Carnall
Programme Manager, NEXTT
IATA
SWITZERLAND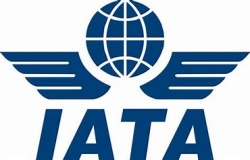 NEXTT – current activities and initiatives
Synopsis: ACI and IATA have jointly published their NEXTT visions for the transformation of air travel. NEXTT (New Experience Travel Technologies) reimagines on-ground and airport experiences, in particular the emerging technologies and digital transformation this involves. There has been industry-wide agreement on the 'what', so the NEXTT question becomes 'how' and 'why'. In presenting updates on the NEXTT initiative, including the tangible benefits we believe it could deliver, we hope that you can help ACI and IATA answer the question of 'when'.
The audience will learn:
NEXTT – the industry strategy for on-ground transformation
The benefits of a coordinated, strategic approach
What's needed to implement the NEXTT vision
Antoine Rostworowski
Deputy Director General, Programmes and Services
ACI World
CANADA
Biography: Antoine graduated in Fine Arts at Concordia University in 1987, and in Marketing at Université de Montréal at HEC (Hautes Études Commerciales) in 1991. In 2010 he received an Executive Certificate in Strategy and Innovation from the MIT Sloan School of Management. He has 27 years' airline/airport experience at the management level in operations, marketing and finance. He joined ACI World in 2015 to provide guidance and support to the airport community in terms of standards, recommended practices and industry collaboration to identify how to best improve airport efficiency, passenger processes and the overall travel experience while ensuring safety and security at all touchpoints of the journey. His responsibilities at ACI World include airport security, facilitation, IT, ACI Airport Service Quality (ASQ), APEX and global training programmes.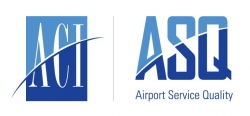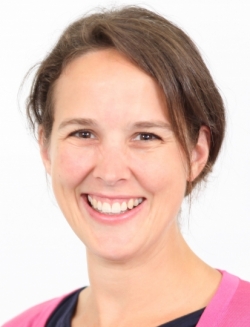 Anne Carnall
Programme Manager, NEXTT
IATA
SWITZERLAND
Biography: Anne is the Programme Manager for NEXTT. She uses her engineering and airport planning background to promote collaboration, innovation and development of this integrated industry vision. Anne has been in the industry for approaching 20 years, working on behalf of engineering consultancies, airports, investors and now airlines. She previously designed and implemented baggage and passenger solutions at several airports including Hong Kong and Heathrow. Upon joining IATA in 2015, Anne focused on passenger experience and the Fast Travel programme before shifting to the broad NEXTT remit. She now considers new technology uses and process change to transform on-ground aspects of air travel; from automation of aircraft turnarounds to interactive cargo and passenger personalisation.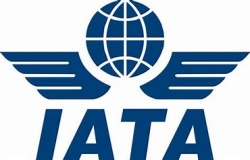 11:25hrs - 11:55hrs
Improved airport performance and predictability through shared situational awareness
Heikki Koski
Chief Digital Officer
Finavia Corporation
FINLAND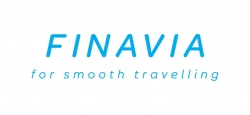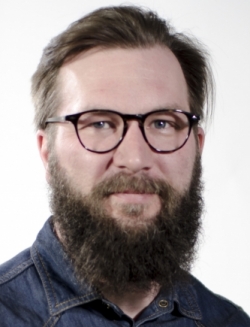 Jarkko Malviniemi
Lead Designer, Head of New Solutions
Siili Solutions Plc
FINLAND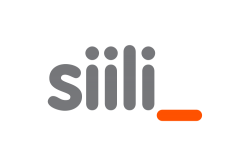 Improved airport performance and predictability through shared situational awareness
Synopsis: Airport is a complex function of various interests, processes, organisations and businesses. Providing a shared situational understanding of how the airport performs, how operative challenges can be mitigated and how data can be harnessed for making better decisions in the ecosystem is the key to operative performance improvement. This presentation tells the story of how a situational awareness system (AOS) was developed for the whole airport community, bringing together operational overview and incident management with modern communication and collaborative tools in a single integrated system.
The audience will learn:
Importance of sharing, openly and effectively, real-time information about daily operations in all processes and during disruptions
How to enable co-creation and design-driven development together with stakeholders
Bringing overall operative status together, including airport 'events' and metrics, by integration and manual functions
Effective disruption management by continuous preparedness improvement and disruption management practices
Possibilities of predictive operations management using e.g. machine learning
Heikki Koski
Chief Digital Officer
Finavia Corporation
FINLAND
Biography: As CDO, Heikki is reponsible for Finavia's digital strategy execution. This includes digital passenger services and e-commerce development, as well as development of operative airport processes enabled by digital development. Partnering plays an increasing role in development, as well as sharing data among stakeholders to improve services and processes. Previously Heikki worked as VP of Passenger Experience & Processes at Helsinki Airport, and before joining Finavia as a Management Consultant and in the telecoms industry.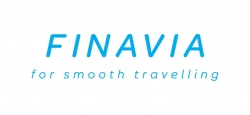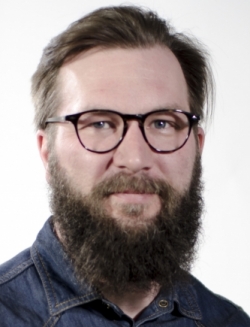 Jarkko Malviniemi
Lead Designer, Head of New Solutions
Siili Solutions Plc
FINLAND
Biography: Jarkko is an all-round creative with a problem-solving, strategic, user-centric approach to business challenges. He has more than 15 years' experience leading and working in complex product and service development projects for industry leaders. Jarkko's value lies in his wide knowledge of service creation and innovation, product development and technology, which makes him a strong leader for any transformation initiative. His current interests include applicable AI solutions, human-centred machine learning and value creation methodologies.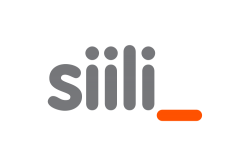 11:55hrs - 12:25hrs
Applying Formula 1 thinking to airport operations – one year on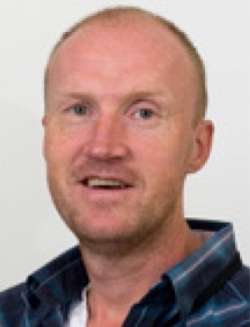 Flemming Hølvold
Digital Business Developer
Avinor AS
NORWAY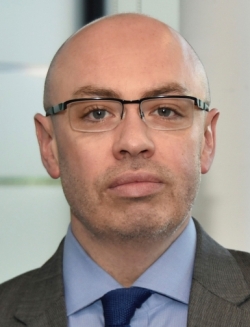 Martin Bowman
General Manager, Aviation Product
McLaren | Deloitte
UK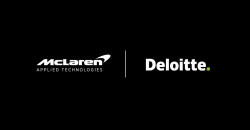 Applying Formula 1 thinking to airport operations – one year on
Synopsis: In 2017 we began working with airports on the application of Formula 1-inspired data analytics and advanced simulation methods into airside operations. Twelve months on, the team is now working with Avinor at Oslo Airport, using the Formula 1 approach as the foundation for its SESAR Initial AOP implementation. Come and hear how this is being done.
The audience will learn:
How McLaren uses simulation and analytics to support racing operations and why this is relevant to airport operations
What is SESAR Initial AOP and how Avinor is planning its implementations
How Formula 1 thinking can serve as the foundation for Initial AOP
Avinor's plans for AOP on the journey towards Total Airport Management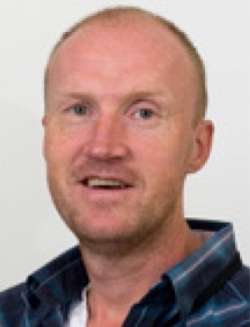 Flemming Hølvold
Digital Business Developer
Avinor AS
NORWAY
Biography: Flemming has had many roles within Norwegian aviation for almost 20 years, but digitisation and IT operations have been the main focus areas. Using digitisation as an enabler to constantly improve collaboration and in the end create the optimal airport operations at all Norwegian airport has always been a goal. He has a background in the building industry, combined with a bachelor's degree in IT and a master's degree in Business Management with a specialisation in strategy and business. His involvement in several projects from digitisation of passenger processes, through procurement, development and implementation of several mission-critical airport operational systems, gives him broad, valuable knowledge of the entire aviation industry. Personal fact: In between aviation projects, Flemming tries to refurbish small and old Norwegian motorbikes.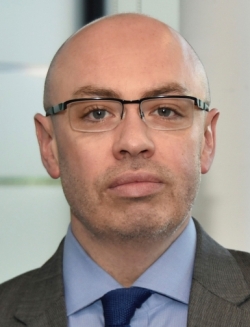 Martin Bowman
General Manager, Aviation Product
McLaren | Deloitte
UK
Biography: Martin is the General Manager for Aviation Products in the McLaren Deloitte Alliance. A seasoned aviation technology professional, he has spent the last 10 years helping airports leverage their technology investments to boost capacity, increase collaboration and ultimately deliver a superior passenger experience. At McLaren Deloitte he has overall management responsibility for the Alliance's efforts in aviation, including its product development efforts for airports. His career in aviation technology has seen him operate all across the globe, with project experience covering all aspects of the aviation ecosystem including ATM, airlines, airports and ground handlers. He is an active member of the air traffic association CANSO, where he sits on the Strategy and Integration Committee. When asked where is he based, his normal response is "in a plane at about 36,000 feet".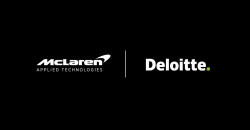 13:45hrs - 14:15hrs
Lessons learned from the YQB ORAT experience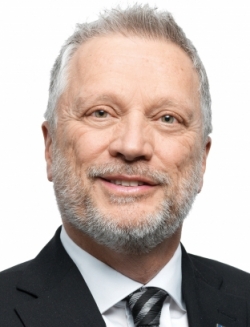 Serge St-Laurent
Vice President, Operations
Québec City Jean Lesage International Airport
CANADA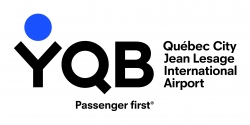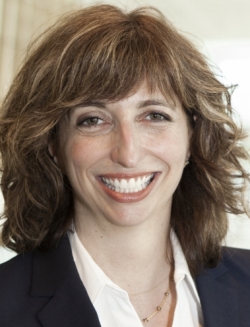 Marie-Josée Blondeau
Director, Terminal Operations
Québec City Jean Lesage International Airport
CANADA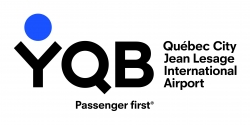 Lessons learned from the YQB ORAT experience
Synopsis: In 2017 the Québec City Jean Lesage International Airport (YQB) doubled its capacity with the opening of a brand-new international terminal. YQB traffic has increased over the last 15 years at a compound growth rate of close to 7%, and this new facility was necessary to cope with the growing demand. The opening of this new terminal went smoothly thanks to months of preparation following the ORAT methodology. Serge will report the challenges his team met, how the ORAT approach led them to anticipate and solve problems and even how the method raised unexpected new opportunities.
The audience will learn:
How the ORAT methodology can be relevant whatever the size of your airport
The benefits of applying the ORAT methodology at YQB
ORAT cannot take care of everything – business acumen is still necessary
What could happen if you do not rely on ORAT? (The 2008 YQB experience while opening our domestic terminal)
Success factors for YQB with the ORAT methodology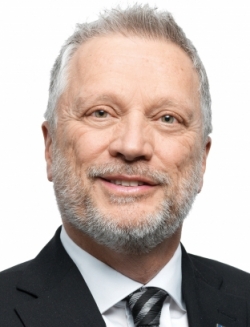 Serge St-Laurent
Vice President, Operations
Québec City Jean Lesage International Airport
CANADA
Biography: Serge joined Québec City Jean Lesage International Airport (YQB) in 2011. As Vice President, Operations he is in charge of overseeing all aspects of passenger service, airside operations, airport security as well as runway and mechanical maintenance. In 2017 he also directed the operational readiness and airport transfer (ORAT) team whose mandate was to open the new YQB international terminal. Prior to joining YQB, Serge developed solid experience in operations, compliance, environmental, health and safety as well as security management in highly regulated industries, notably in chemical waste management and pharmaceutical companies. Serge holds a BSc and a Master's degree in Science and Engineering and a graduate degree in Pharmaceutical Management. In 2014 he graduated from the ACI-ICAO AMPAP programme as an International Airport Professional (IAP). He is currently a member of the American Association of Airport Executives and the International Airport Professionals Community of Practice.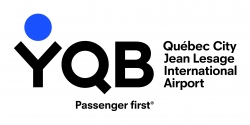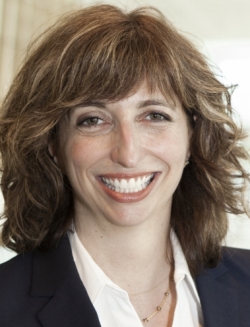 Marie-Josée Blondeau
Director, Terminal Operations
Québec City Jean Lesage International Airport
CANADA
Biography: Marie-Josée has been at Québec City Jean Lesage International Airport (YQB) since 2011. She is currently Director, Terminal Operations in charge of overseeing the whole passenger process from kerb to aircraft. She was also closely involved in the deployment of the brand-new YQB international terminal, which opened in 2017. Her role on that project was to liaise between construction and operations; as such, she was the main facilitator of the ORAT process. Prior to joining YQB, she held various operation positions in the room division at the iconic Château Frontenac hotel in Québec City, one of the most prestigious hotels in Canada. Marie-Josée is passionate about passenger service and brings unique client experience to YQB Airport.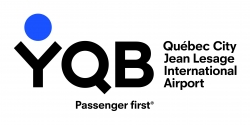 14:15hrs - 14:45hrs
How to improve passenger experience at 14 Greek airports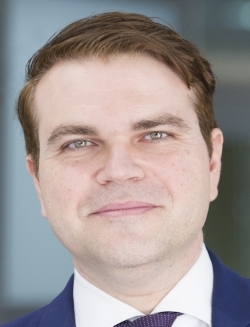 Ilias Maragakis
Chief Operating Officer
Fraport Greece
GREECE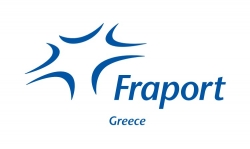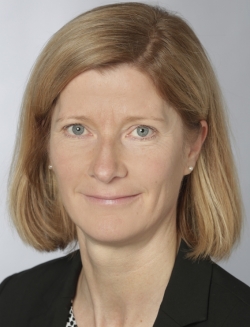 Esther Christine Nitsche
Project Director
Fraport AG
GERMANY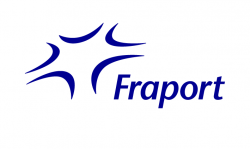 How to improve passenger experience at 14 Greek airports
Synopsis: In April 2017 Fraport Greece started management and operations at 14 Greek regional airports. The presentation will deal with the improvements that took place during the first two years of operation and what is still to come. It will explain how Fraport Greece managed to overcome capacity constraints by improving kerbside management and implementing innovative slot management. An outlook will be given on airport expansion works that are ongoing. ORAT will be explained as a tool to ensure operational readiness for new airport infrastructure, taking a look at the challenges in phased construction works in a live environment.
The audience will learn:
How to improve passenger experience
How to ensure smooth operations under ongoing construction works
What is ORAT and how it can be organised in phased construction works
How to manage capacity proactively during planning and on the day of actual operation
How to manage slots effectively for small and medium-size airports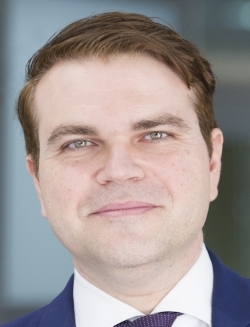 Ilias Maragakis
Chief Operating Officer
Fraport Greece
GREECE
Biography: Ilias joined Fraport Greece in 2016, being one of the first members of the senior management team. Before becoming COO, he oversaw the implementation of the highest international standards, procedures and best practices in all 14 Greek regional airports.He has more than 20 years' aviation experience, having worked at the European Aviation Safety Agency for nine years and, before that, as a consultant for the expansion of regional airports in the UK. He holds an MSc in Airport Planning & Management. Personal fact: Ilias has a keen interest in travelling and exploring new cultures.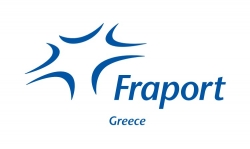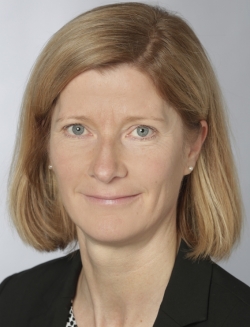 Esther Christine Nitsche
Project Director
Fraport AG
GERMANY
Biography: With more than 28 years' experience in the aviation industry, Esther is an expert in operations and processes of all kinds in the ground handling and overall airport business. After her first years in various operational departments of Fraport, she inaugurated and managed a ground handling subsidiary of Fraport in Vienna, Austria for four years. Back at Frankfurt she was responsible for several infrastructure development projects, mainly related to the expansion of the baggage handling system. Esther has completed 10 global consulting projects over the past years, most of them focusing on ORAT (operational readiness and airport transfer) and transition. She is now a Project Director within Fraport's Global Investments and Management Division leading the cluster operational performance. She holds a degree in Economics.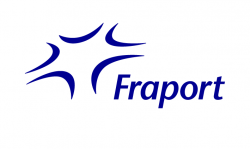 14:45hrs - 15:15hrs
London City Airport's digital air traffic control tower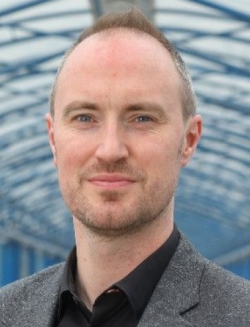 Liam McKay
Director of Corporate Affairs
London City Airport
UK

London City Airport's digital air traffic control tower
Synopsis: The presentation will provide insight into why London City Airport pursued the digital tower option, how it will operate and its key role in the airport's future.
The audience will learn:
Digital air traffic control towers
Innovation
Collaboration
Storytelling
Future-proofing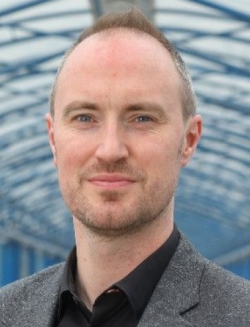 Liam McKay
Director of Corporate Affairs
London City Airport
UK
Biography: Liam joined LCY in 2013, and in 2018 became Director of Corporate Affairs. He oversees government, business and community relations, communications and policy matters for the airport. Liam has over 10 years' experience in campaigning and communications, and previously was responsible for Transport for London Communications and Engagement in Central London during the 2012 Olympic and Paralympic Games. He was also the London Regional Manager for the BBC's Switchover Help Scheme, and worked on the 2011 Census on behalf of the London Mayor and Councils. He is a member of the Airports Council International Policy Committee as well as a number of other aviation, transport and regeneration bodies. A native of Edinburgh, Liam has an undergraduate degree from the University of Edinburgh and a post-graduate degree from University College London.

15:35hrs - 16:05hrs
Data-driven airport capacity optimisation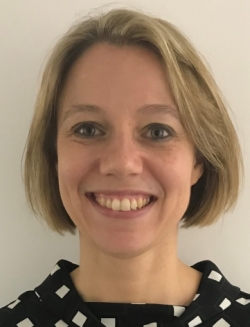 Louise Springthorpe
Future Heathrow Capacity Manager
Heathrow Airport
UK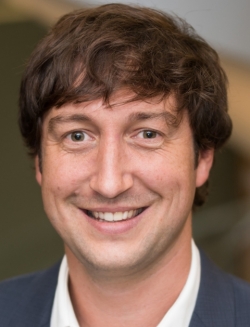 Eloy Mora Vargas
Senior Airport Planner
Arup
UK

Data-driven airport capacity optimisation
Synopsis: Arup is currently supporting Heathrow Airport in transforming its capacity planning capability. By combining analysis of large data sets, state-of-the-art tools and interactive visualisation tools, the firm is helping Heathrow maximise the operational efficiency and flexibility of its assets while minimising the capital expenditure. Moreover, for better and more informed decision making, Arup uses robust benchmarking and agile what-if scenarios so viable and efficient solutions can be achieved. This presentation will showcase Arup's approach and provide some examples of the work done for Heathrow.
The audience will learn:
Use of data for better airport capacity planning
Interactive visualisations to explain complex issues
Arup's digital approach to airport capacity optimisation
Benefits of agile scenario testing
Importance of benchmarking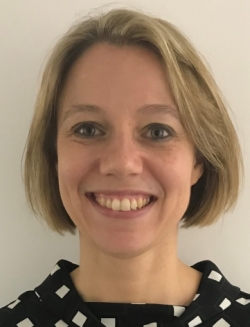 Louise Springthorpe
Future Heathrow Capacity Manager
Heathrow Airport
UK
Biography: Louise has more 16 years' experience in airport capacity design and management at the world's most capacity-constrained airport, Heathrow. Her peers consider her an expert in her field, as she has been heavily involved in the expansion of London Heathrow, Gatwick and Stansted airports. Her expertise includes all aspects of masterplanning, facility planning, terminal and airside simulation modelling as well as detailed capacity assessments. Her resume includes the impact of an additional runway at Stansted (Generation 2 project), the design of Heathrow's new Terminal 2, the introduction of automated bag drops at Heathrow as well as capacity analysis for the London 2012 Olympics. She is currently involved in Heathrow's third runway project.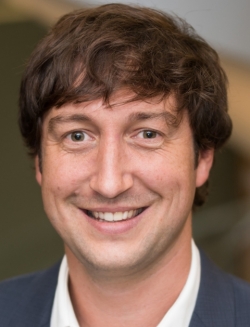 Eloy Mora Vargas
Senior Airport Planner
Arup
UK
Biography: Eloy is a Senior Airport Planner working for Arup in London. His experience covers a range of areas within the aviation industry, notably airfield and stand planning and design, airport masterplanning, terminal planning and technical due diligence. He is an expert in airport capacity planning and has conducted terminal, apron and runway capacity assessments for numerous airports. He has recently applied data analytics techniques to analyse large data sets and generate powerful visualisations to optimise the capacity of airport infrastructure. He is effective in using simulation tools to validate the performance of airfield layouts and has most recently completed studies for Istanbul New Airport, Mexico City New Airport, Copenhagen Airport, Dublin Airport, London Gatwick Airport and Barcelona Airport. His project experience ranges from large international airports to regional airports in the UK, Ireland, Italy, France, Denmark, Spain, Turkey, Peru, Brazil, Mexico, Canada, Israel and China (Chengdu and Dalian).

16:05hrs - 16:35hrs
Transforming capacity at London's fastest-growing airport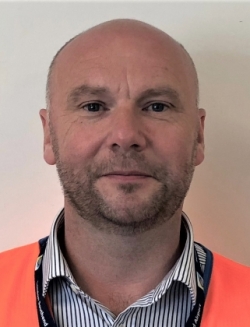 Willie McGillivray
Chief Operating Officer
London Southend Airport
UK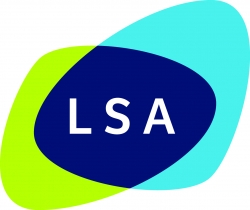 Transforming capacity at London's fastest-growing airport
Synopsis: London Southend Airport grew by 34% in 2018 and is poised for another 60%+ growth in 2019. It has ambitious plans for growth beyond that, with 300% growth by 2023. How can that be delivered while maintaining the mantle of London's favourite airport? How can costs be controlled to ensure that London Southend is the airport of choice for airlines? How can the new COO apply lessons learned from the big London airports?
The audience will learn:
That small airports have similar challenges to those of the big players
Small airports have to think big in order to grow – lessons can be learned from bigger airports
Benchmarking is essential – no need to reinvent the wheel
Focus on delivering similar outcomes but not at the same cost
Is there an opportunity for smaller airports to collaborate to reduce cost and risk?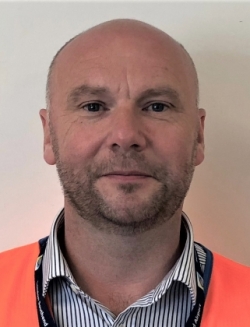 Willie McGillivray
Chief Operating Officer
London Southend Airport
UK
Biography: Willie joined London Southend Airport as COO in October 2018 after two years consulting at Heathrow as part of the Heathrow expansion programme. He was Programme Director for T5 Plus, an ambitious project to increase Terminal 5 capacity without expanding the building. Willie was previously Development Director at Gatwick Airport, where he led the transformation of the airport's capacity.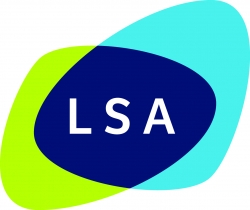 16:35hrs - 17:05hrs
Operational readiness and airport transfer at Tocumen International Airport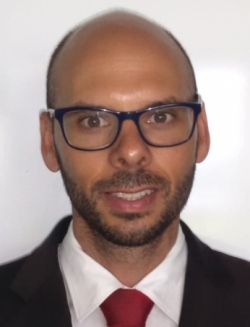 Francis Lorenzon
Tocumen Airport ORAT Services Project Manager
Egis
PANAMA

Operational readiness and airport transfer at Tocumen International Airport
Synopsis: Tocumen International Airport and Egis set up and implemented the operational readiness and airport transfer (ORAT) of the newly constructed Terminal 2, covering the entire airport operation transfer management, including the design, strategy, transfer guidelines and logistics and coordination of transfer with all related stakeholders. All activities necessary to achieve continuous safe, orderly, efficient and secure airport operations at both Terminals A and B have been carried out together to optimise the utilisation of all available resources and to fully comply with regulatory requirements, while still providing the maximum level of service to customers.
The audience will learn:
How to set up an ORAT strategy
What was the ORAT project management approach
Stakeholder's operational requirements for planning and implementation of the ORAT programme
Human resources assessment and plan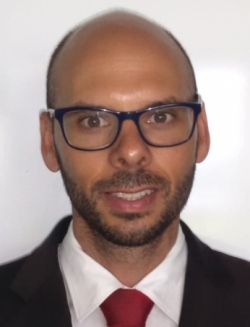 Francis Lorenzon
Tocumen Airport ORAT Services Project Manager
Egis
PANAMA
Biography: Francis has been based in Panama since 2017 as ORAT Service Coordination Manager for Tocumen International Airport. He was previously expatriated in Saudi Arabia (2014-2016) as Project Coordinator for the New KAIA Airport in Jeddah, involved in the Standard Operating Procedures (SOP) development programme and the overall testing and integration of all the systems in the new air traffic control tower. Francis has more than 15 years' aeronautical experience in the fields of airports operations and air traffic management infrastructures and systems; his experience is mainly focused on technical acceptance, transition and operational commissioning for air traffic control towers and airport advanced systems. Francis has been involved in various complex integration and commissioning projects across multiple countries in Europe, the Middle East, Central America, Africa and Asia. Throughout these assignments, he has demonstrated a high level pragmatism, combined with a capacity to analyse, synthesise, anticipate and manage priorities. This has enabled him to identify the key success factors and the major risks for the proper conduct of projects, and to react flexibly and deliver meaningful results for airport operators or ANSPs. All of these experiences have given Francis strong capabilities as Project Manager in multicultural airport and air navigation contexts, but also specific expertise in tests, validation and commissioning processes. These capacities allow him to coordinate complex projects with a very high level of customer satisfaction and to create added value for the customer.

17:05hrs - 17:35hrs
Working in a constrained airport while still managing passenger flow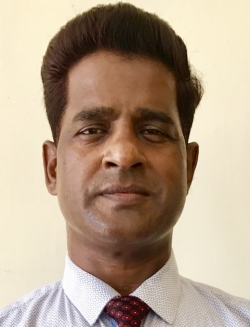 Rajender Singh Lahauria
Airport Director
Airports Authority of India
INDIA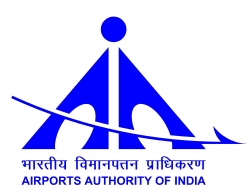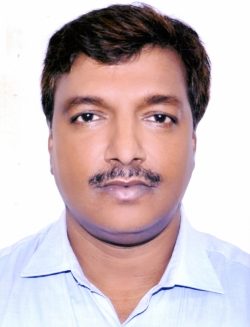 Santosh Kumar
Assistant General Manager
Airports Authority of India
INDIA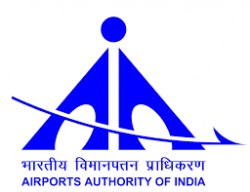 Working in a constrained airport while still managing passenger flow
Synopsis: Patna is one of the most constrained airports in the world. It has a runway of only 2,072m with displaced threshold on each side, and only four parking bays to handle 48 arrivals and 48 departures along with local flying institute flights and ambulance aircraft. It has some of the fastest-growing traffic in India: with a building capacity of just 0.5mppa, it has now reached 3.3mppa. The airport uses various methods to enable smooth, safe and secure flow of passengers and aircraft, including a unique method of coordination between ATC, operations, terminal management and the security agency.
The audience will learn:
Management of runway
Management of parking bays
Management of ATC
Management of terminal
Management of security agency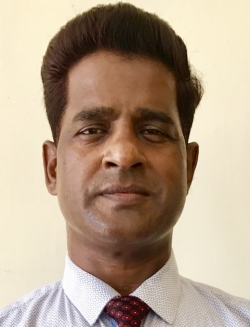 Rajender Singh Lahauria
Airport Director
Airports Authority of India
INDIA
Biography: Rajender Singh is an alumnus of St. Edmund's College, Shillong, Meghalaya, India with an MSc and an MBA. He has 25 years' experience in various capacities with Airports Authority of India. After a one-year course at the Civil Aviation Training College, Allahabad, India, he joined Kolkata Airport as Aerodrome Officer in 1991. He has all the air traffic control ratings (both radar and procedural) of Kolkata Airport, and has undertaken a variety of aviation training in India and abroad. He has been Airport Director, JPNI Airport, Patna, India since 2015, looking after overall management of the airport and air navigation system. Before this assignment he was an active Air Traffic Controller and On the Job Training Instructor at Kolkata Airport. He also looked after the safety management system of ATC, CNS and airside operations at Kolkata Airport.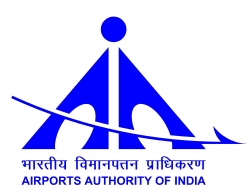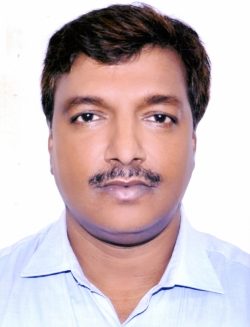 Santosh Kumar
Assistant General Manager
Airports Authority of India
INDIA
Biography: Santosh graduated from Banaras Hindu University, Varanasi, Uttar Pradesh, India with an MSc and MBA. He has 25 years' experience in aviation in various capacities with Airports Authority of India. After a four-month course at the Civil Aviation Training College, Allahabad, India, he joined Delhi Airport as an Aerodrome Assistant in 1994. He has all the Air Traffic Control ratings (both Radar and Procedural) of Patna Airport. He has undergone a variety of aviation training in India. He has been in charge of air traffic Management and airport operations at JPNI Airport, Patna, India since 2013, looking after overall management of the air navigation system and serving as an Air Traffic Controller. He is also looking after safety management at Patna Airport.