Contractor Area
Important Exhibitor Information
Please download the Important Exhibitor Information document, which contains a full schedule of times and dates and other useful information.
Important Exhibitor Information (PDF)
Technical Floorplan
A technical floorplan showing the service channels or a detailed stand plan showing the dimensions of any structural pillars within or near a stand space, can be requested from ptx@ukimediaevents.com.
For further details and to access the online exhibitor manual, please contact your exhibiting client.
SKYTRAX
WORLD AIRPORT AWARDS
Great event that was very well organised
Stijn Bannier, Product Manager Mobile, KLM Royal Dutch Airlines, NETHERLANDS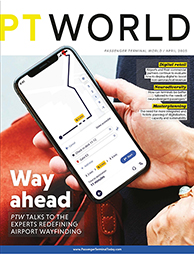 Click here for free magazine subscription + media pack