Conference Chair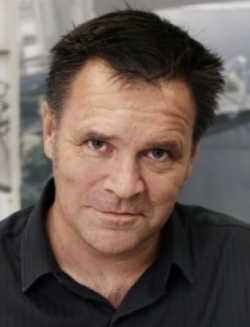 David Holm
Architect Director
Cox Architecture
AUSTRALIA

Conference Chair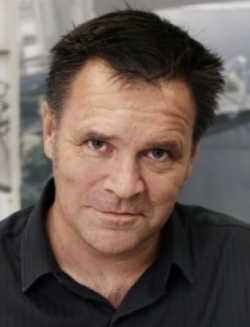 David Holm
Architect Director
Cox Architecture
AUSTRALIA
Biography: David is an Architect and Director responsible for transport and infrastructure projects working in Australia and internationally. His design focus is at the nexus of urban infrastructure and public place-making in the city. Key projects include Singapore's Changi Terminal 3; Chek Lap Kok International Airport, Hong Kong; New Delhi International Airport, India; Sydney Airport International Forum and Marketplace; the new Barangaroo Ferry hub in Sydney and the Sydney West Metro. David is Adjunct Professor of the Faculty of Design, Architecture and Building, University of Technology, Sydney, and a recipient of the NSW Board of Architects Byera Hadley Travelling Scholarship. He is also a Churchill Fellow. Personal fact: He is passionate about drawing and has published two books: 'Drawing Italy' and 'Drawing Paris'.

09:05hrs - 09:35hrs
Aruba Airport – Gateway 2030 passenger terminal expansion project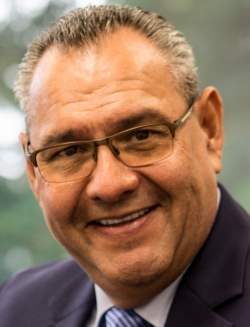 Giovanni van Wijk
Director Airport Development
Aruba Airport Authority NV
ARUBA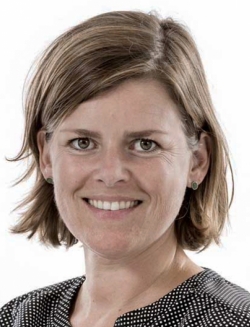 Sophie Riesenkampff
Airport Architect
NACO
NETHERLANDS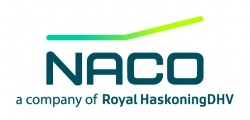 Aruba Airport – Gateway 2030 passenger terminal expansion project
Synopsis: The terminal expansion of Aruba Airport has been planned within the framework of the Gateway 2030 project. The presentation will explain how NACO is carrying out the current terminal expansion.
The audience will learn:
Deployment of state-of-the-art technology in terminal development
Enhance passenger experience
Improve non-aeronautical revenue opportunities
Pre-clearance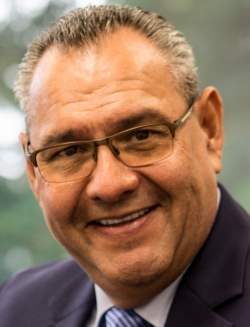 Giovanni van Wijk
Director Airport Development
Aruba Airport Authority NV
ARUBA
Biography: Giovanni holds the position of Director Airport Development and is responsible for all construction, expansion and remodelling projects as well as for the maintenance of the airport facilities, civil infrastructure and electromechanical systems. He also oversees the programme management team of the Gateway 2030 expansion project. Giovanni has a finance and business administration background with over 30 years' work experience. He joined the management team of AAA NV in 2011, and in 2012 he completed the Airport Management Professional Accreditation Programme (AMPAP) from ACI/ICAO, which accredits his designation as an International Airport Professional (IAP).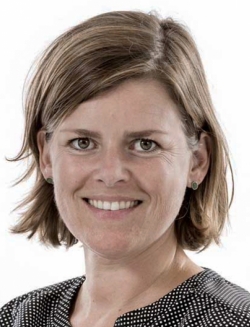 Sophie Riesenkampff
Airport Architect
NACO
NETHERLANDS
Biography: Sophie has 17+ years' experience and has worked on several large European airport projects, the two major ones being Amsterdam Airport Schiphol and Frankfurt International Airport. She took on the role of Lead Project Architect on the Gateway 2030 expansion project at Aruba Airport. In that design for the terminal expansion, she managed to combine a passenger-centric approach, a functional baggage handling concept, a US CBP facility, a large commercial area and an architectural concept with a sense of place. The design can be realised in three clearly defined major construction phases that keep disturbance of daily operations to a minimum.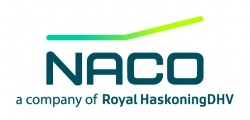 09:35hrs - 10:35hrs
Panel Discussion: Design/build delivery – why? Participant perspectives, pros and cons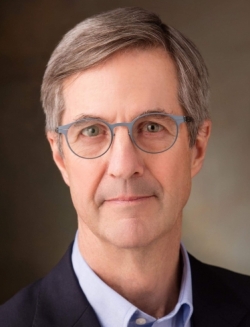 Bill Wyatt
Executive Director of Airports
Salt Lake City
USA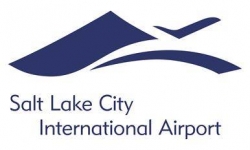 Palmina Whelan
Managing Director
American Airlines
USA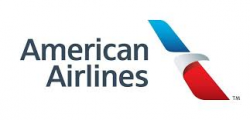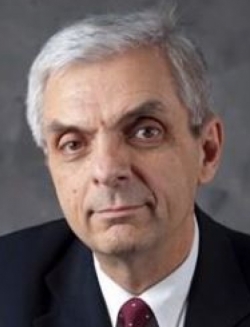 Carl Galioto
President
HOK
USA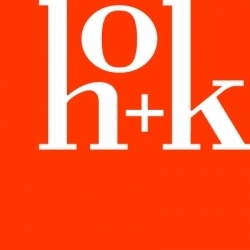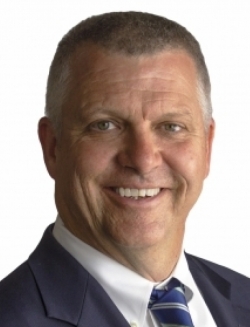 Jay Fraser
Vice President & General Manager, Aviation
Turner Construction Company
USA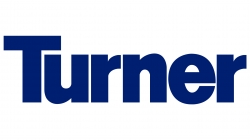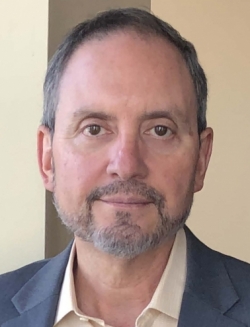 Robert Chicas
Firm-wide Director, Aviation & Transportation
HOK
USA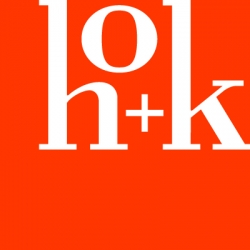 Panel Discussion: Design/build delivery – why? Participant perspectives, pros and cons
Synopsis: An airport, airline, builder and A/E panel discussion of design/build delivery based on past experience. It will cover: why airports and/or airlines find D/B delivery attractive and preferable; the builder's and A/E's perspective; the pros and cons of D/B; lessons learned; keys to success.
The audience will learn:
What is design /build, and its variations
The pros and cons of design/build
Each participant's perspective
What are the keys to P/B success
Lessons learned from past experiences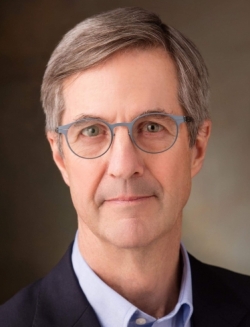 Bill Wyatt
Executive Director of Airports
Salt Lake City
USA
Biography: Bill began serving as Executive Director of the Salt Lake City Department of Airports (SLCDA) in November 2017. The SLCDA operates Salt Lake City International Airport and two reliever airports: South Valley Regional Airport and Tooele Valley Airport. On the recommendation of students from the public health programme at the University of Utah, one of the first projects Bill initiated was the design and installation of two new lactation pods as well as the conversion of three infant care rooms to lactation rooms. Previously, Bill spent 16 years as Executive Director of the Port of Portland, where he oversaw four marine terminals, two general aviation airports and Portland International Airport (PDX).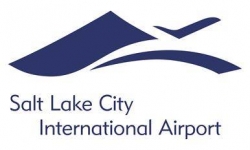 Palmina Whelan
Managing Director
American Airlines
USA
Biography: Palmina is Managing Director of Real Estate & Facilities for American Airlines, responsible for managing major multi-billion-dollar airport capital improvement projects in the Northeast, Dallas and Central regions of the USA and Canada. Her responsibilities include directing all aspects of development within her regions, including master planning, engineering, capital improvement programmes and commercial real estate. Palmina provides key leadership support to guide the overall strategic planning for the airports' development and construction of facilities in fulfilment of their masterplans. She currently sits on the Technical Committees for the DFW, LGA, EWR, JFK and BOS Aviation Master Programmes and has successfully executed multiple integrated project delivery (IPD) construction projects in North America for the aviation industry. Palmina is an accomplished leader and executive with cross-industry expertise in design, construction, construction management and program management for the private and public sectors of the aviation and construction industries.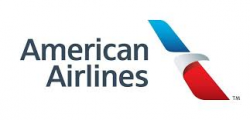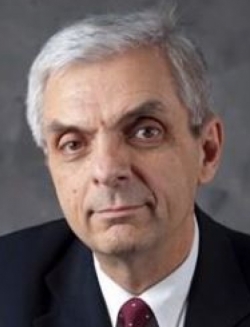 Carl Galioto
President
HOK
USA
Biography: Carl is President of HOK and Managing Principal of HOK's New York and Philadelphia offices. He serves on HOK's executive committee, board of directors and management board. He also leads HOK's technical board, which includes HOK's buildingSMART virtual design and construction initiative. Carl is a Fellow of the American Institute of Architects, and also serves on the boards of the New York Building Congress and the ACE Mentor Programme. He is a recognised leader in the design and construction industries with a long history in complex, large-scale projects. With over 35 years' experience, Carl has led teams on very demanding, high-profile aviation and non-aviation projects including the portions of the reconstruction of New York's World Trade Center, Terminal 4 at JFK International Airport and the expansion of Terminal C at Newark Liberty International Airport. His current primary focus is the replacement of Terminal B at LaGuardia Airport.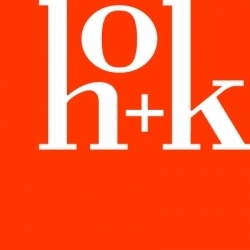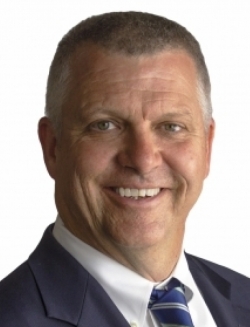 Jay Fraser
Vice President & General Manager, Aviation
Turner Construction Company
USA
Biography: Jay joined Turner in 1986 after graduating from Clarkson University and began his career in the company's Connecticut office. Over the course of the next 18 years his career developed with leadership roles in various management capacities in the Connecticut office, including cost control and scheduling, project management and field operations. In 2004 Jay was promoted to Vice President and General Manager of Turner's South Florida office. In addition to leading Turner's South Florida office until 2016, he also became a Southeast Market Leader for Turner in the aviation market segment. In January 2016 Jay was named Turner's National Aviation Market Segment Leader and maintains responsibility for that market in the USA. Jay is responsible for identifying and developing aviation projects for Turner in the USA, and also serves as Principal-in-Charge on selected projects.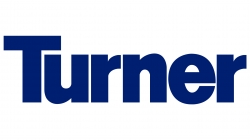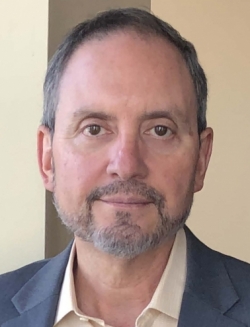 Robert Chicas
Firm-wide Director, Aviation & Transportation
HOK
USA
Biography: Robert Chicas AIA is a Senior Principal and Firm-wide Director of HOK's Aviation & Transportation practice. He sits on HOK's board of directors and the firm's management board, and serves on the ACI-NA World Business Partners Associates Board. Robert regularly speaks at industry events and, as an expert in aviation trends and enhancing the passenger experience, he has authored or contributed to numerous articles in national and international design and aviation trade publications. In addition to his practice leadership obligations, Robert specialises in multi-scale airport projects and is recognised for his ability to lead large multi-disciplinary teams through the delivery of complex projects. Robert is currently playing a leadership role on LaGuardia Airport's P3 Central Terminal B in New York, and on Salt Lake City International Airport's Terminal Redevelopment Programme. Robert earned his Bachelor of Architecture degree a tPratt Institute in New York.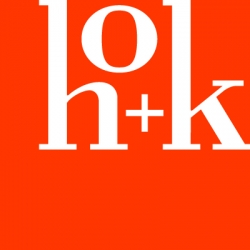 10:55hrs - 11:25hrs
Gatwick's capital investment programme – driving the airport's transformation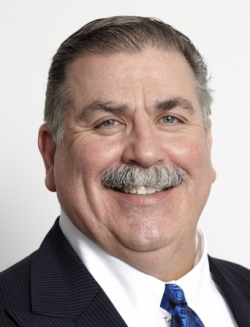 Raymond Melee
Chief Construction Officer
Gatwick Airport
UK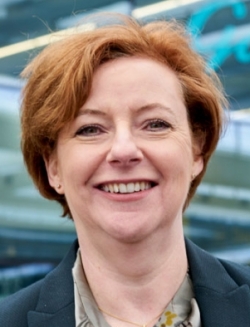 Bronwen Jones
Development Director
Gatwick Airport
UK

Gatwick's capital investment programme – driving the airport's transformation
Synopsis: Gatwick is making better use of all its existing infrastructure and investing to facilitate growth in passenger numbers while anticipating the needs of future travellers. The presentation will outline the development plans for the airport while also highlighting the construction strategy, which aims to deliver efficiently without affecting the operational teams.
The audience will learn:
Gatwick's development plans
Gatwick's construction strategy
How capital investment is facilitating growth in passenger numbers
How Gatwick is transforming the passenger experience at every touchpoint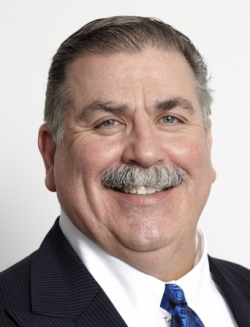 Raymond Melee
Chief Construction Officer
Gatwick Airport
UK
Biography: Raymond was appointed Chief Construction Officer at Gatwick in 2016, having previously held the role of Development Director. He has more than three decades of professional experience in airport operations and management, planning and design, engineering, procurement and construction (EPC), project management, construction management, strategic business planning, and operational readiness on very large and complex infrastructure programmes, all with an eye on profitability and efficiency. Raymond has previously worked on a large number of international airports in the Ukraine, and throughout the Middle East, India, Central America, North America, South America, Europe and Asia.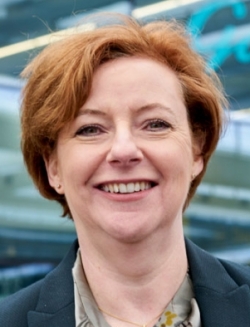 Bronwen Jones
Development Director
Gatwick Airport
UK
Biography: Bronwen was appointed Development Director in 2017. She joined BAA in 1989 as a graduate trainee with a degree in Business Studies from Aston University. In 1995 she moved to Heathrow Airport and worked in a wide variety of operational roles before returning to Gatwick in 2003 as Head of Customer Services. More recently, as Head of Development, Bronwen has played a central role in some of Gatwick's largest transformational programmes, including self-service bag drop, the North Terminal development programme and the creation of Gatwick Connects.

11:25hrs - 11:55hrs
Expanding the CPH one-roof terminal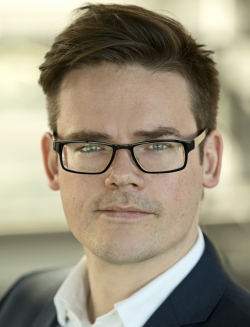 Jonas Qvesel
Senior Masterplanner
Copenhagen Airports AS
DENMARK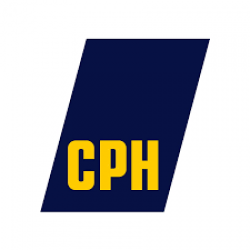 Expanding the CPH one-roof terminal
Synopsis: In 2023, Copenhagen Airports will have completed the first phase of the Terminal 3 airside expansion project, which – when fully completed – will double the capacity of the existing CPH 'one-roof terminal'. Situated in the heart of the airport, the project is a unique opportunity to create the optimum terminal facility for future passenger experiences and airport operations at CPH. The presentation will give insights into the challenges, methodologies and lessons from the earliest stage of idea generation to the current stage of design and enabling works.
The audience will learn:
How the CPH masterplan provides the framework and direction for the project
How to develop a vision for the project, in which all stakeholders can see themselves
How to define a clear terminal concept while maintaining flexibility for the design process and future needs
How CPH is preparing to execute the project successfully in a complex and operational airport environment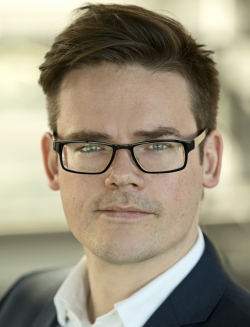 Jonas Qvesel
Senior Masterplanner
Copenhagen Airports AS
DENMARK
Biography: Jonas has responsibility for terminal capacity and infrastructure development at Copenhagen Airports. With a background in architecture and planning, he has been working in the field of airport masterplanning for more than 10 years, including masterplanning, terminal planning, stakeholder involvement and regulatory aspects. At CPH, Jonas has been leading planning projects for landside flow capacity, security check capacity expansion and other terminal expansion projects. Most recently, he was the Project Manager for the planning stage of the T3 airside expansion project – and is currently co-heading the T3 terminal expansion development programme.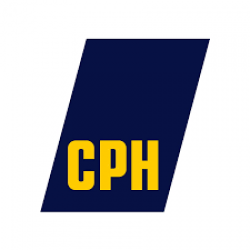 11:55hrs - 12:25hrs
London Stansted Transformation Programme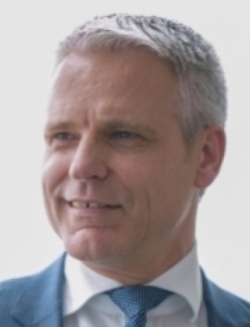 Paul Willis
Business Change Director
London Stansted Airport
UK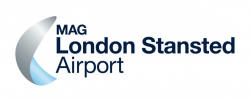 London Stansted Transformation Programme
Synopsis: Paul will update delegates on the latest phase of the Stansted Transformation Programme, which includes the construction of an arrivals terminal.
The audience will learn:
Transformation update
Latest on the new arrivals terminal
Update on the various schemes that make up the STP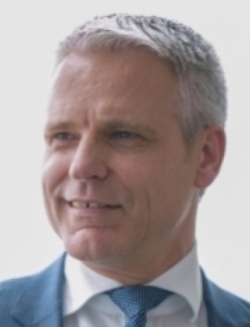 Paul Willis
Business Change Director
London Stansted Airport
UK
Biography: Paul is the Business Change Director for the London Stansted Airport Transformation Programme, a half-a-billion-pound investment programme across a five-year period. He has over 30 years' experience in the management, planning, design, construction, operation and development of airports. He leads a team of engineers, programme managers, architects, planners and aviation professionals delivering projects to modernise and transform the company's airport facilities. Prior to joining Manchester Airport Group, Paul was the Global Head of Aviation for Arcadis. He has held a number of key management posts to facilitate the opening and startup operations of international airports, including the opening of Athens International Airport, the planning and operations for the Athens and Beijing Olympic Games, and as Programme Manager on behalf of the Portuguese state for the privatisation of ANA, the design and development of Lima Airport in Peru and the opening of São Paulo Airport in Brazil.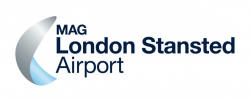 13:45hrs - 14:15hrs
Smart terminal – leveraging smart facilities to ensure seamless terminal operations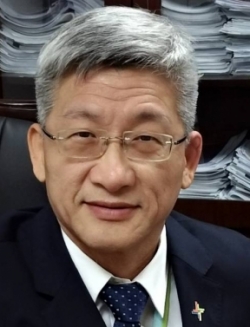 Philip Liao
Deputy Project Director
Taoyuan International Airport Corporation Ltd
TAIWAN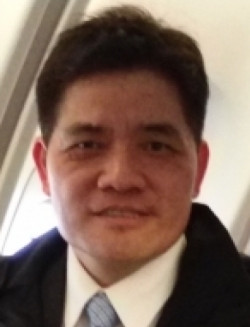 Hung-Lung Cheng
Deputy Manager
Taoyuan International Airport Corporation Ltd
TAIWAN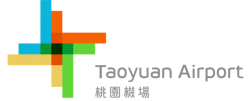 Smart terminal – leveraging smart facilities to ensure seamless terminal operations
Synopsis: This presentation describes the design of a smart airport facilities architecture for Taiwan Taoyuan International Airport Terminal 3, which is currently the single largest infrastructure investment in Taiwan. It will include single token in the departure process, baggage tracking of IATA 753 in BHS with three-level screening, and energy management, which is a whole new service concept connecting the trend of benchmark airport design guidelines. The design process had to consider not only Terminal 3 but also the airport masterplan to avoid being beaten by the competition. Therefore, this presentation also illustrates how to maintain the resilience of the smart airport.
The audience will learn:
Smart airport facilities architecture
Smart security process with a single token concept and state-of-the-art hand-carry security lane for good passenger experience
Comply with baggage tracking of IATA 753, baggage handling system with three-level screening
Energy management of MEP with facilities automation management system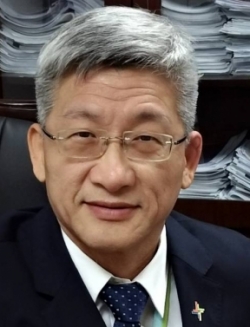 Philip Liao
Deputy Project Director
Taoyuan International Airport Corporation Ltd
TAIWAN
Biography: Philip has over 31 years' design and supervising experience in the field of airport management and many structural/civil engineering projects, and is an APEC engineer in Taiwan. He had extensive experience in bridge engineering and MRT construction for the Turnkey Railways Project. He is currently the Senior Manager of the Taoyuan International Airport Engineering Department, and also the Deputy Project Director of the Terminal 3 Project in Taiwan. During the previous three years he worked in Taoyuan International Airport Company and was majorly responsible for airport facilities management and supervision of Terminal 3 MEP and ICT, which included auto-sorter BHS, PBB, PMS, ICT, AFD, vertical transportation system, fast walkways, all pipeline facilities, substation, WW treatment plant and water supply plant. He led the general consultant, detail design consultant and contractors to move forward to achieve the smart terminal construction.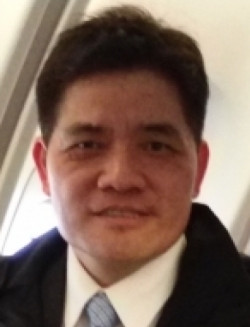 Hung-Lung Cheng
Deputy Manager
Taoyuan International Airport Corporation Ltd
TAIWAN
Biography: Eric has over 25 years' ICT system design and supervising experience in the field of bank and airport computer system implementation projects in Taiwan. He is currently the Deputy Manager of the Taoyuan International Airport Engineering department, and is also in charge of the facility team of the Terminal 3 Project in Taiwan. He has worked at Taoyuan International Airport Company for five years and has been majorly responsible for airport facilities including management and integration of Terminal 3 MEPs and ICT interface. He has devoted himself to achieving the smart terminal construction with the general consultant, detail design consultant and contractors.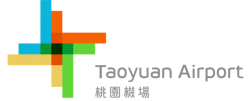 14:15hrs - 14:45hrs
Panel Discussion: Innovative express kerbsides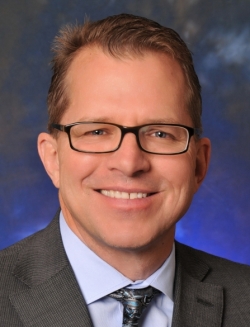 Jeff Siddle
VP, Planning and Development
Tampa International Airport
USA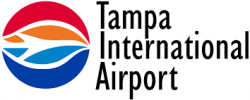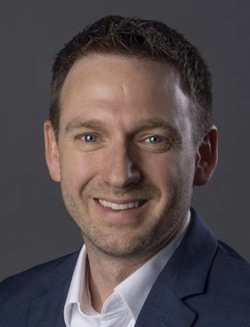 Clint Laaser
Associate Vice President
Landrum & Brown
USA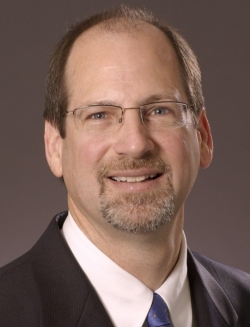 Thomas Rossbach
VP Director of Aviation Architecture
HNTB Corporation
USA
Panel Discussion: Innovative express kerbsides
Synopsis: This session describes how Tampa International Airport is creating an innovative express kerbside roadway system that allows passengers with only carry-on luggage to choose an express kerbside that provides direct access to gates, bypassing the ticketing/airline bag-check lobby. Data from passenger profiles indicates that over 50% of passengers at Tampa International Airport do not check-in bags with airlines. The airport's existing kerbsides are reaching maximum capacity and more kerbside length and lanes are necessary to handle current and future peak hour demand. This concept provides additional capacity while offering an expedited customer service.
The audience will learn:
Customer service
How to provide an efficient kerbside experience
Express kerbside
Landside capacity enhancement
Landside innovation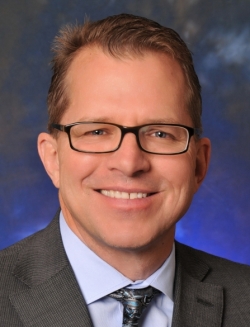 Jeff Siddle
VP, Planning and Development
Tampa International Airport
USA
Biography: Jeff is the Vice President of Planning and Development for the Hillsborough County Aviation Authority. He directs and oversees the management of activities relating to the programming, planning, design and construction in support of the Authority's capital improvement programme. Jeff is also responsible for developing strategic masterplans and policies for the long-term development and direction of the Authority's airports. During his 20 years with the airport, Jeff has also served as Deputy Director of Engineering overseeing the engineering capital programme, and as the Director of Design Services overseeing the design of all Authority projects related to engineering, architectural and environmental design. Prior to joining the Authority, he worked in the aviation consulting industry for 12 years managing, planning and designing airport development projects. Jeff has a Bachelor's degree in Civil Engineering from Southern Illinois University with a focus on aviation transportation, and is a Registered Professional Engineer in the State of Florida.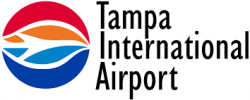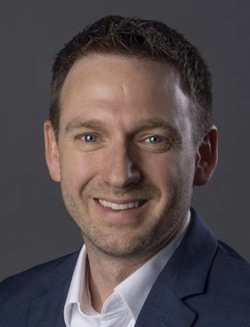 Clint Laaser
Associate Vice President
Landrum & Brown
USA
Biography: Clint is an Associate Vice President in the Terminal Planning & Design service line at Landrum & Brown. He is a licensed architect with 15 years' experience specialising in aviation planning, design and management with an emphasis on multidiscipline and stakeholder coordination, masterplanning, terminal planning and architectural services. Clint has worked in all delivery methods including design bid build, CMAR, design build and public-private partnerships, and has global experience including projects in the United States, China and Bermuda. He believes that an emphasis on architecture, sense of place and passenger amenities early in the planning process is of paramount importance to their ultimate success. Clint is a registered architect, NCARB certified and a LEED Accredited Professional. He was honoured by Airport Business Magazine (2015) - Top 40 Under 40 and holds a Bachelor of Architecture degree from the University of Kansas.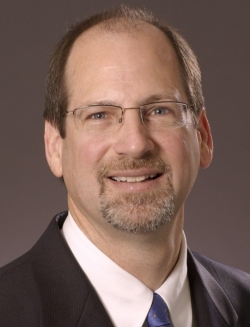 Thomas Rossbach
VP Director of Aviation Architecture
HNTB Corporation
USA
Biography: Thomas (Tom) Rossbach, AIA, ACI, has a BSc in Architecture from the University of Nebraska-Lincoln and is a licensed architect. He has 38 years' professional and managerial experience in architectural practice, and since 1985 he has continuously focused on airport development and construction, including airport planning, terminal planning and design, landside planning and design, airfield planning, airport business consulting, airport privatisation and airport capital improvement programme management. He has worked on more than 40 airport terminal projects in the United States and internationally. Tom leads the HNTB Aviation Architecture practice through 50 local HNTB offices nationwide in the USA. Airports where Tom has been a leader in significant capital development projects include: LAX, ATL, IAH, ORD, SAN, PHL, AUS, PHX, MDW, SFO, DEN, MLK, GUM, BDA, LGA, SFO, PHX, MEX, ATH, BWI, MCO, TPA, JFK, BOS, EWR and TUC.
14:45hrs - 15:15hrs
Orlando captures imagination and technology in new US$2bn terminal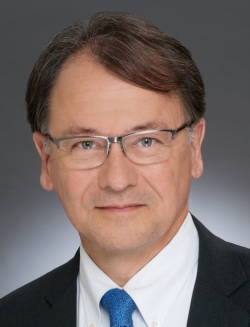 Mark Birkebak
Director of Engineering
Greater Orlando Aviation Authority
USA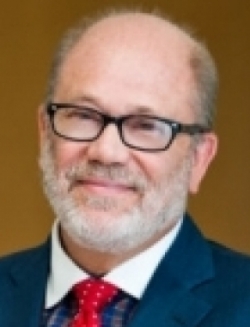 David Kipp
VP Technology Services
Burns Engineering
USA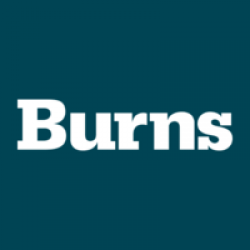 Orlando captures imagination and technology in new US$2bn terminal
Synopsis: When the Greater Orlando Aviation Authority embarked on its new South Terminal Complex, it recognised the imperative of introducing imaginative new technologies like immersive multimedia, biometric passenger processing and ultra-high-definition signage, and the ability to add new technologies as they mature. GOAA developed a unique approach for incorporating digital transformation into a capital construction project. The speakers will discuss how this has helped produce one of the rare passenger terminal programmes where technology is integrated into the design, making Orlando one of the highest-rated airports in the USA.
The audience will learn:
Integrating technology into terminal design
Planning for flexibility and change
Making terminals imaginative
Unusual approaches for innovation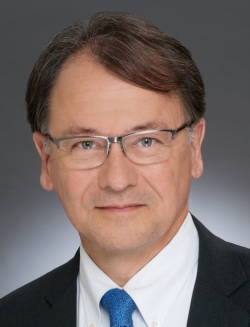 Mark Birkebak
Director of Engineering
Greater Orlando Aviation Authority
USA
Biography: Mark is an architect with 38 years' experience in the design and construction of a wide variety of facilities, both public and private. He has worked on the Aviation Authority staff at Orlando International Airport for over 25 years, and is currently responsible for overseeing programme management and design of the CIP programmes for GOAA, which include: the ticket lobby improvements, Airside 4 improvements, the South Airport APM/ITF (intermodal) development and the new South Terminal C programme. He is interfacing with and directing the design efforts of All Aboard Florida rail work on the Authority's property, which will connect Miami with Orlando. He is also responsible for the design of projects for Orlando International Airport and Orlando Executive Airport.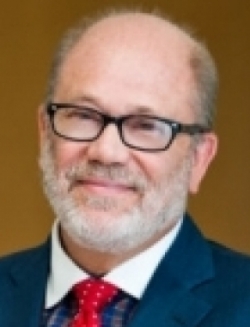 David Kipp
VP Technology Services
Burns Engineering
USA
Biography: Dave is Burns' Vice President of Technology Services, supporting the company's mission to provide its aviation clients with integrated and customised designs that ensure safe, comfortable and efficient passenger travel. For 30 years, Dave has devoted his professional career to the development of technology systems to support airports' infrastructure needs. His experience includes critical infrastructure protection, information technology strategic planning and engineering, mission-critical facility development and special systems. Dave currently serves Los Angeles, Nashville, Orlando and Houston airports on their technology development programmes. He has managed numerous large technology infrastructure projects in the United States, the Middle East, Africa and Asia, and is a recognised contributor to the fields of aviation technology and public security.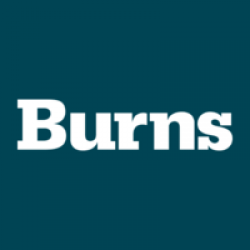 15:35hrs - 16:05hrs
Thoughtful design for a better airport
Stephen Byrne
Head of Design & Delivery
daa plc
IRELAND

Thoughtful design for a better airport
Synopsis: Growing the capacity of the airport is not just about more runways, stands for aircraft and space for passengers, but also focusing on why and where they are needed most, and how they will benefit the airport, the airlines and, importantly, the local community and the people who use the airport. At Dublin Airport, before we design any new facilities, we ask questions of the businesses, the communities, the people that will be most impacted by what we design and build, and work with them, collaboratively, thinking of everyone's goals and aims, to build a better, more thoughtful airport for all.
The audience will learn:
Why and how we grow the airport's capacity
Who we talk and listen to before we design or build anything
How the airport designs the most suitable solution for business, passengers and the local community
Stephen Byrne
Head of Design & Delivery
daa plc
IRELAND
Biography: Professor Stephen Byrne is Head of Design and Delivery at Dublin Airport. The strength of his leadership has been built on a portfolio of major international works including Dublin and Athens Airports, the Olympic Games tennis stadia, Storebaelt East Bridge and the Millennium Dome. Throughout his career, Stephen has remained a staunch advocate of Lean management and is a passionate leader in education. In 2012 he established and now runs accredited in-house airport design and project management courses and has been an invited lecturer on design/engineering at UCD for the past 10 years. He stresses the importance of a construction industry premised on better, faster and cheaper development with a Minimum Technical Solution (MTS) approach being at the heart and adding value where the customer needs it. In bringing together the infrastructure development community through Lean management, Stephen sees a robust, sustainable, economic and social future for the industry.

16:05hrs - 16:35hrs
Maximising terminal throughput while improving customer satisfaction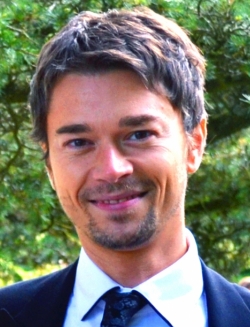 Paolo Bianchi
Head of Asset Development
Bologna Airport
ITALY

Maximising terminal throughput while improving customer satisfaction
Synopsis: Developing an airport means going through different expansion seasons: major developments, local expansion, short-term fixes and optimisations. But what if it all happens at the same time? This presentation will explain how to maximise passenger terminal throughput to get more out of the existing physical asset while waiting for major developments, keeping up with traffic growth and improving passenger satisfaction at the same time.
The audience will learn:
Bologna Airport key features
Bologna Airport major developments
Bologna Airport bridge solutions
Bologna Airport short-term fixes and facilities optimisations
Bologna Airport perceived quality solutions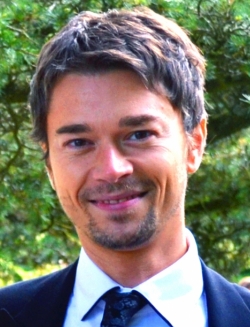 Paolo Bianchi
Head of Asset Development
Bologna Airport
ITALY
Biography: Paolo is a vision-driven, result-orientated airport development expert with extensive international experience. He has spent 15 years in worldwide airport development with over 100 airport projects in 20+ countries and experience ranging from global consultancy to airport operators. As an advisor, lecturer and speaker, Paolo is interested in contemporary geopolitics and globalisation. Today he is in charge of asset development at Bologna Airport.

16:35hrs - 17:05hrs
Tactical airport planning: how to close the strategic-operational gap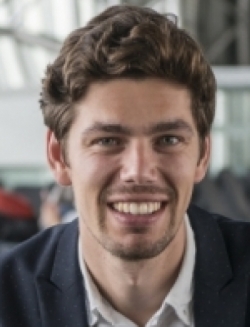 Guilian Preud'homme
Airport Planning Manager
Brussels Airport Company
BELGIUM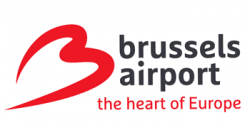 Tactical airport planning: how to close the strategic-operational gap
Synopsis: The presentation will make direct reference to how the gap is closed between the Brussels Airport Masterplan (2040) and the day-to-day operations by developing and implementing tactical 'airport mini-masterplans' on a 10-year horizon. It will explore the various building blocks, planning principles, optimisation measures and expansion options implemented to ensure that the airport will successfully cope with the volatility in the aviation market in all domains for the next 10 years.
The audience will learn:
Masterplan implementation at Brussels Airport
How to close the gap between strategic and operational planning
Innovative airport planning technologies and methodologies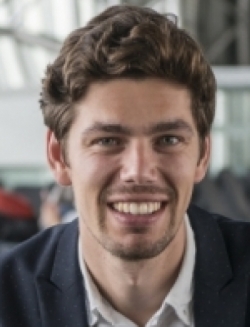 Guilian Preud'homme
Airport Planning Manager
Brussels Airport Company
BELGIUM
Biography: Guilian has an MSc in Airport Planning & Management from Cranfield University, one year of internship experience at the general aviation company Luxaviation Group, and two years' experience as a Business Analyst. He is now Airport Planning Manager in the Strategic Planning team at the Strategic Development department at Brussels Airport Company. He has expertise in strategic and tactical airport planning in the domains of terminal, airfield and airspace, landside and cargo. He is currently leading the Airfield & Airspace and Terminal Mini-Masterplan projects. He has experience in project management, masterplanning and developing innovative business solutions.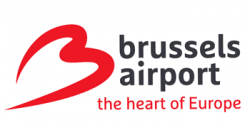 17:05hrs - 17:35hrs
Moving mountains to remaster a masterplan – Bergen Airport, Norway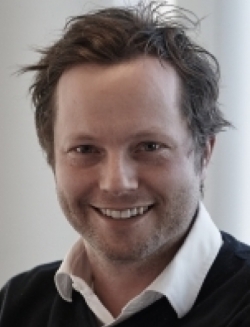 Eskild Andersen
Architect MNAL, Partner/CEO
Nordic - Office of Architecture
NORWAY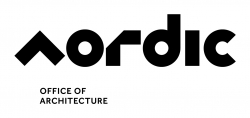 Moving mountains to remaster a masterplan – Bergen Airport, Norway
Synopsis: Bergen Airport launched an international competition in 2009 for the design of a new terminal. Fulfilling the client brief is usually a key factor in winning an architectural competition. The winning proposal in this case reviewed the original masterplan and chose instead to develop an entirely new one. The original masterplan solved existing airside issues, but not terminal or landside issues. The winning entry proposed removing a hillside to create a larger site for the new terminal. The solution created flexibility to solve functional and technical requirements for now, and safeguarded space for future expansion. The terminal opened in 2017.
The audience will learn:
Constrained airport development: challenge all the 'givens' of a site
Strategy for expansion projects at an airport in operation
The importance of constantly re-evaluating a masterplan to prepare your terminal for future change
How to balance airside, landside and terminal development
Constrained site situations need consultants with holistic expertise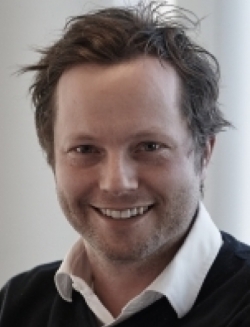 Eskild Andersen
Architect MNAL, Partner/CEO
Nordic - Office of Architecture
NORWAY
Biography: Eskild is a Partner in the firm Nordic - Office of Architecture, one of Scandinavia's leading architectural practices. He was the Architect-in-Charge for the new terminal at Bergen Airport in Norway, which opened in 2017, and was a key team member in the development of the winning entry in the design competition. He has also been actively involved in the design and development of the award-winning extension at Oslo Airport and the development of a new pier at Arlanda Airport. Eskild is passionate about creating unique passenger experiences and environments that enhance passenger flows and streamline airport operations.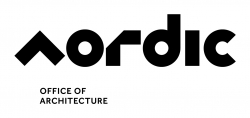 SKYTRAX
WORLD AIRPORT AWARDS
First-class conference, extremely well organised and very worthwhile attending! Really good and diverse content
Duncan Smith, Flight Performance Manager, London Stansted Airport, UK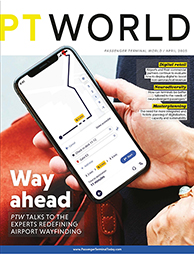 Click here for free magazine subscription + media pack