Conference Chairs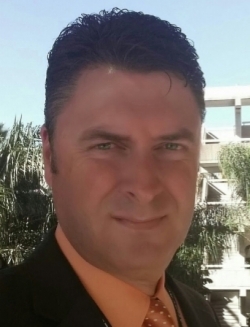 Brian Engle
Director of Customer Experience
Greater Orlando Aviation Authority
USA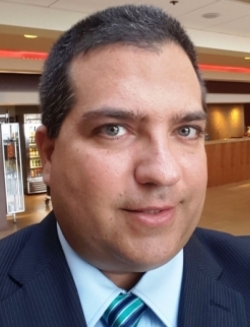 Hiosvany Muina
North America Airports Regional Manager
Copa Airlines
USA

Conference Chairs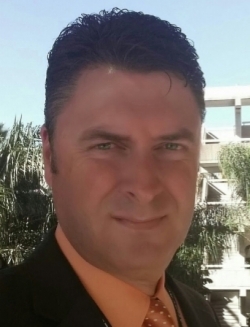 Brian Engle
Director of Customer Experience
Greater Orlando Aviation Authority
USA
Biography: Brian is currently the Director of Customer Experience with the Greater Orlando Aviation Authority, a position he has held since 2014. Prior to his current role, Brian worked in the airline industry for 24 years, holding various senior leadership roles with Northwest Airlines, Delta Air Lines, AirTran Airways and Southwest Airlines. He is a graduate of Embry-Riddle Aeronautical University and holds a BSc in Aeronautical Studies and Airport Management. He has been a regular speaker and co-chairman at the Passenger Terminal CONFERENCE since 2007.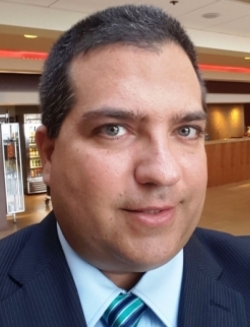 Hiosvany Muina
North America Airports Regional Manager
Copa Airlines
USA
Biography: Hiosvany is a dedicated Regional Manager with 19+ years' experience in a fast-paced, ever-evolving airline/airport operation environment. He has consistently achieved record-high customer satisfaction rankings, improvements to the bottom line and turnaround of underperforming operations. He focuses on the number one source of success: the customers, both external and internal. Hiosvany is a respected builder and leader of customer-focused teams, where he instils a shared, enthusiastic commitment to customer service as a key driver of company goal attainment. He was one of the founders of the Customer Service and Passenger Experience stream for PTX in Amsterdam in 2008.

09:05hrs - 09:35hrs
L&D (learning and development) trends to enhance the airport experience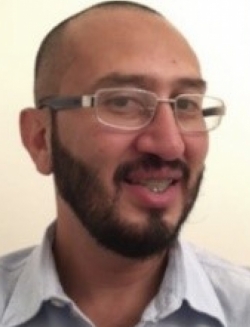 Allen Lainez
Airports Training & Service Excellence Director
Copa Airlines
PANAMA

L&D (learning and development) trends to enhance the airport experience
Synopsis: The presentation will give an overview of the main trends in L&D for airport training to aid in the improvement of passenger experience. When implementing process improvement, technological or hybrid projects, the users need to be able to operate the new tools or execute the new processes, P&Ps, with great efficiency and service quality to ensure the project expectations and goals are met. Attendees will hear about integrating new training strategies, technologies and performance support tools to ensure the development and deployment is successful. A case study will illustrate where, through training, the deployment process was facilitated.
The audience will learn:
Trends
Strategies
Case study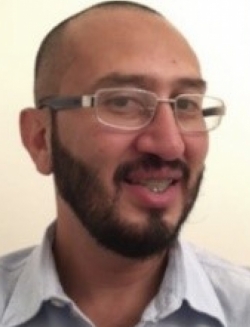 Allen Lainez
Airports Training & Service Excellence Director
Copa Airlines
PANAMA
Biography: Allen has an MBA with an emphasis on technology and process improvement. He has approximately 20 years' airports/airlines experience in the following airports processes: airport strategies, onboard services, cabin services, ground handling operations and ground support equipment, passenger services, process improvement, quality assurance, SMS, training delivery and instructional design. He has been with Copa Airlines for almost 15 years leading various areas such as onboard services and catering, inflight services, ground operations, process improvement, human resources and training. His main achievements relate to leading various negotiations and union contracts, implementation of different cost savings, process improvement, IT implementations and restructuring initiatives. Allen currently leads a team of 30 in charge of all airport process improvement, IT and training initiatives. He also leads the training programme for a new customer service system. His greatest passion is to teach and develop new airport managers to become excellent airport leaders.

09:35hrs - 10:05hrs
Creating a connection with your customers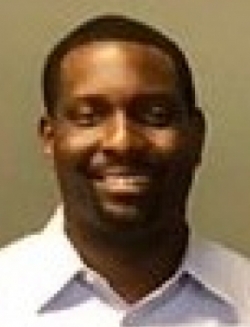 Tony Roach
Senior Director, Customer Experience
Southwest Airlines
USA

Creating a connection with your customers
Synopsis: The presentation will discuss: how to ensure your customer experience lives up to your brand promise; how the hospitality from your employees drives the connection to your brand; designing an airport experience that enables hospitality and reflects your brand.
The audience will learn:
Southwest Airlines' philosophy on hospitality
How we are transforming the airport experience
How we enable the human touch of hospitality in an improved digital airport experience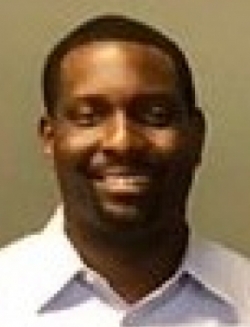 Tony Roach
Senior Director, Customer Experience
Southwest Airlines
USA
Biography: Tony is responsible for defining the customer experience strategy and delivering enhancements to the Southwest customer experience.

10:05hrs - 10:35hrs
Developing and sustaining a customer-centric culture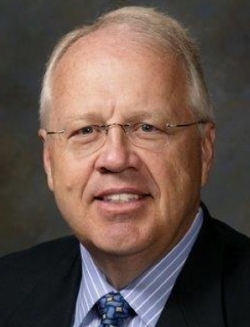 Karl L Holz
Senior Advisor
McKinsey & Company
USA

Developing and sustaining a customer-centric culture
Synopsis: The presentation will focus on the essential building blocks of a customer-centric culture. It will lean on what Karl learned and experienced at Disney, leveraging stories that illustrate how his team delivered exceptional experiences. Karl will discuss strategies and tactics that focus on values, talent, leadership and organisation, emphasising that a customer-centric culture is something that must be sustained and, more importantly, nurtured. He will also focus on the importance of analytics and measurement in a customer experience that is heavily influenced by the digital world.
The audience will learn:
The role of values in building a business culture
The importance of servant leadership
Investment in talent is a key to success
Common purpose, service standards and behavioural guidelines
Recognise that leaders are always on stage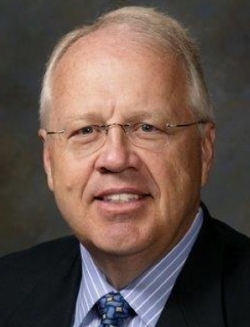 Karl L Holz
Senior Advisor
McKinsey & Company
USA
Biography: Karl joined McKinsey & Company in June 2018 as a Senior Advisor providing global guidance and support on customer experience matters, organisation and culture development, leadership strategy, growth sector development and more. In his previous roles with the Walt Disney company, he focused on travel, leisure and entertainment operations of a large and complex scale. In his 22 years with Disney he most recently served as President of Disney Cruise and New Vacation Operations and just prior, as Chairman and CEO of Disneyland Paris. He was also the Senior VP of Operations for Walt Disney World and held seven other roles. In addition to his experience with Disney, he spent nearly 18 years with Sky Chefs, today known as LSG Sky Chefs. His last role was President, Sky Chefs Airport Concessions. He possesses deep experience in airport concessions and has brought branded concepts to the airport environment.

10:55hrs - 11:25hrs
How the travel industry can take a different approach to the single passenger view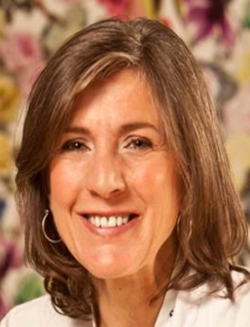 Jan Richards
Head of Insights and Planning
daa plc
IRELAND

Dominic Harrison
Director of Content
Foresight Factory
UK

How the travel industry can take a different approach to the single passenger view
Synopsis: Marketers from Amazon to Zipcar are taking customer data and turning it into personalised offerings. But what we've seen is just the beginning in becoming truly customer-centric. The real magic in personalisation will happen when data use becomes holistic: first, when data breaks out of the silos in which it is currently held, and datasets merge to the true advantage of the customer across the travel industry and beyond; second, when data considers the broader context of customer needs rather than just service histories. Through global best-practice examples and using a Dublin Airport specific example, we will show how one airport – Dublin – is breaking ground to provide the experiences that tomorrow's travellers will demand.
The audience will learn:
How the consumer appetite for personalised services will evolve in a post-GDPR world
Why it is imperative that those all across the travel industry find an approach to look at passenger data in a different way – passenger segmentation as an example
Why the travel industry should be looking to forge data partnerships outside the travel sector, to develop a holistic passenger-centric understanding of needs
The current state of best practice when it comes to leveraging passenger and guest datasets
How personalisation will come to include context – catering to passengers based on their needs during their journey – not just algorithms based on preference generalisations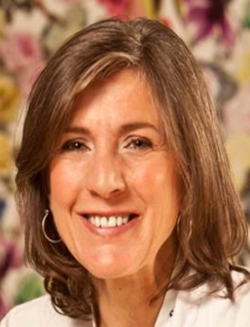 Jan Richards
Head of Insights and Planning
daa plc
IRELAND
Biography: Passenger growth at Dublin Airport has been increasing by over three times the European average, and growth is forecasted to maintain at 3-4%. Jan is responsible for managing the significant Dublin Airport Insights & Research programme, Voice of the Customer/Voice of the Employee programme, brand positioning strategy and measurement. She is also proud of her key role in developing and launching an organisational values programme. Previously, Jan was the Senior Planner with MCCP Planning and Insights, and Planning Director of Owens DDB, part of the global DDB network.

Dominic Harrison
Director of Content
Foresight Factory
UK
Biography: Dominic leads a team of trend analysts, data scientists and graphic designers who update Foresight Factory online with fresh insight on the global consumer experience. Dominic's daily challenge: to unearth new, disruptive insights that provoke clients to react. Dominic recently celebrated his 10-year anniversary with the company, an event that happily coincided with Forbes Magazine announcing Foresight Factory's Trending 2018 report as the best report of its kind in 2018.

11:25hrs - 11:55hrs
Untapped benefits at the end of the passenger experience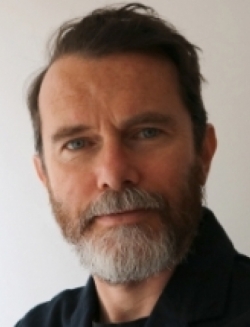 Joe Macleod
Consultant and Founder
andEnd
SWEDEN

Untapped benefits at the end of the passenger experience
Synopsis: The passenger journey is unbalanced. The beginning – booking, check-in, security, retail – is given a great deal of attention. The end of the journey seems forgotten in contrast. Research suggests that endings influence the way humans remember. Companies are now dropping the idea of loyalty and benefitting from the freedom of letting their customers easily leave. Some of the world's leading manufacturers are putting product endings at the centre of their brand positioning. Through examples in psychology, history and across industries, the presentation builds a picture of the untapped potential at the end of the passenger experience.
The audience will learn:
Introduction to ends and closure experiences as part of the consumer lifecycle
The opportunities hidden at the end of the consumer lifecycle
How to design better endings
How businesses benefit from delivering focused endings
Widening the consumer lifecycle and business opportunities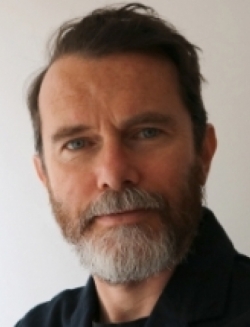 Joe Macleod
Consultant and Founder
andEnd
SWEDEN
Biography: Joe has decades of product development experience across digital, physical and service sectors. Previously Head of Design at the award-winning Ustwo studio, he then spent three years on the Closure Experiences project researching, writing and publishing the Ends book. He is now founder of andEnd, the world's first customer ending business, helping companies improve off-boarding in consumer experiences.

11:55hrs - 12:25hrs
Innovative schemes for people engagement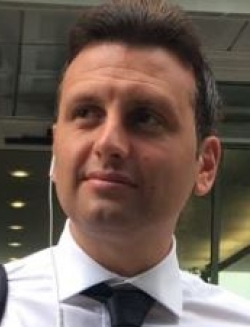 Federico Raja
Planning Specialist - Civil Engineer
Naples International Airport - GESAC S.p.A
ITALY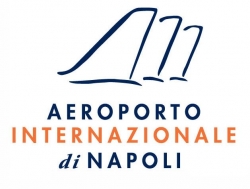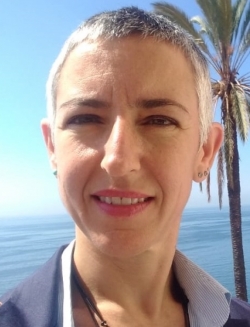 Giulia Attanasio
Noise & Emissions Manager
Naples International Airport - GESAC S.p.A
ITALY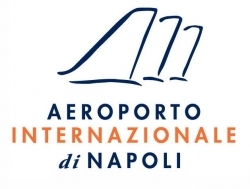 Innovative schemes for people engagement
Synopsis: Naples International Airport is a typical city airport, with all the benefits of operating within a big city, but also with the limitation of being in close proximity to populated areas. The airport itself hosts thousands of people working together in a stressful and complex environment. This can create some issues that may result in a hostile environment for the airport, and limit its performance. NIA has developed several initiatives to engage people living in close proximity to the airport as well as the operating staff, to create a large, unique community, living and working together for sustainable growth.
The audience will learn:
What are the common reasons to be considered a 'disturbing airport'
How to engage staff operating within the airport and people living in the nearby area
How to create an 'airport community'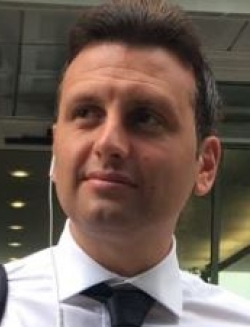 Federico Raja
Planning Specialist - Civil Engineer
Naples International Airport - GESAC S.p.A
ITALY
Biography: Federico is a Civil Engineer and started his career in the consulting sector. He joined the Technological Innovation department at Naples International Airport in 2013, where he is now Planning Specialist. Federico is involved in the strategic planning of the regional airport network infrastructures and the airport masterplan update, in line with the traffic growth trend and the airport business and operations strategic plan. He updates all the strategic documents established by the 40-year airport concession, such as the airport development plan, the four-year investment plan and the airport masterplan. He also collaborates on the definition of the airport development strategy in the Campania region and the development and updating of strategic planning documents for the airport's top management.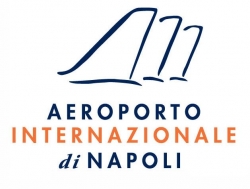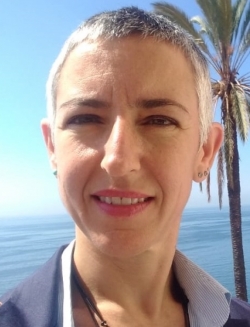 Giulia Attanasio
Noise & Emissions Manager
Naples International Airport - GESAC S.p.A
ITALY
Biography: Giulia is an Environmental Engineer and started her career in the safety assessment field for high-risk petrochemical plants. She joined Naples International Airport in 2003 as Safety Specialist and is now Noise & Emission Manager for the airport. She is also the airport's Carbon Manager, managing all areas connected to emissions and climate change. She is an expert in aircraft noise management, and currently responsible for all the airport's activities connected to noise management and sustainable growth. She also works with the health and safety department as internal auditor.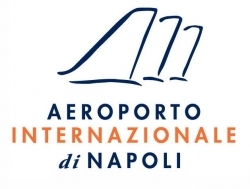 13:45hrs - 14:15hrs
Looking for the wow effect?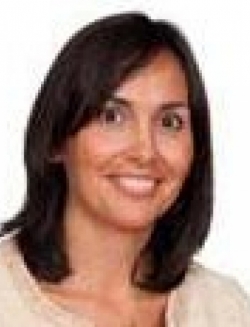 Gema Martin Egea
Head of Airport Services, Maintenance and Quality Division
AENA
SPAIN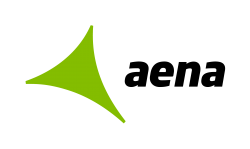 Looking for the wow effect?
Synopsis: Every day, every passenger, Aena tries to offer the best experience at the airports it manages. But what do the passengers expect? What is the wow effect? How can Aena adapt its services to their demand – efficiently? These are some of the questions that will be answered (or at least shared) in this presentation.
The audience will learn:
What wow effect are our passengers looking for?
How to know what passengers want
How to adapt services to current demand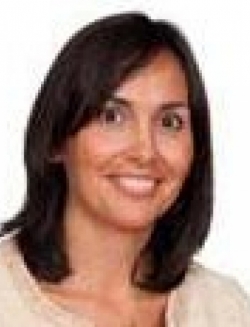 Gema Martin Egea
Head of Airport Services, Maintenance and Quality Division
AENA
SPAIN
Biography: As well as qualifying as a Senior Aeronautical Engineer from the Technical University of Madrid, Gema has completed IESE's Management Development Programme (PDD) and ACI's (Airports Council International) Airport Executive Leadership Programme. She has held a range of different positions since joining Aena in 2006, including various areas of activity at Barcelona-El Prat Airport and Adolfo Suárez Madrid Barajas Airport. In her current job she is in charge of the Airport Services, Maintenance and Quality Division, responsible for terminal services and maintenance, handling and aviation fuel services, PRM (people with reduced mobility), facilitation and customer satisfaction at the Aena's airport network in Spain. Personal fact: Gema loves travelling (perhaps because she is an airport enthusiast) and reading a good book, but her passion is her family and especially her niece, Carmen.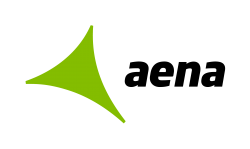 14:15hrs - 14:45hrs
Articulating the story of New Zealand through a design narrative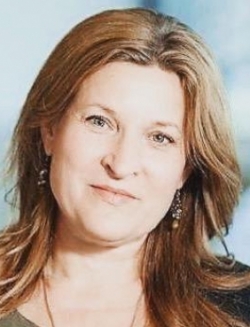 Jacqueline Neville
Manager - Passenger Products
Auckland Airport
NEW ZEALAND

Articulating the story of New Zealand through a design narrative
Synopsis: The presentation will demonstrate the value of creating a design narrative that reflects the natural, historical and cultural uniqueness of New Zealand. It will showcase how the NZ story has been articulated in the built form to create interest, fun and a sense of pride. The projects have developed greater engagement and investment by the building users, ultimately aiming to de-stress passengers and create enjoyment for the workforce by lifting the mundane into the magical.
The audience will learn:
Developing a sense of place
Use of art as a navigational tool
Creating cultural connections
When overt is appropriate and when to be sophisticated
How good design impacts revenue positively – reason to dwell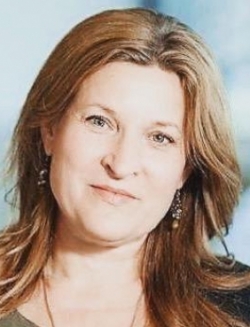 Jacqueline Neville
Manager - Passenger Products
Auckland Airport
NEW ZEALAND
Biography: Jacqueline is a qualified architect who has worked in the airport design/product development space for 20+ years delivering a diverse range of projects from chandelier restoration to multilingual flight information and everything in between. She was formerly part of the Manchester Airport management team in the UK. Her most recent achievement was the development, delivery and successful operational management of the award-winning Strata Lounge – Auckland Airport's own common-use facility. In recent years she has had the privilege of working with world-famous, hugely talented local and international artists and organisations to assist with bringing to life a unique sense of place in the new Auckland International departures space.

14:45hrs - 15:15hrs
Panel Discussion: Supporting families: innovative and equitable airport design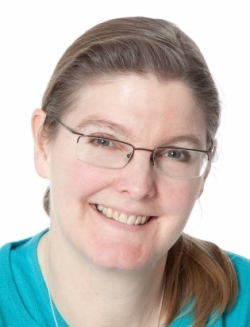 Helen Gray
Communications Co-Chair
Lactation Consultants of Great Britain
UK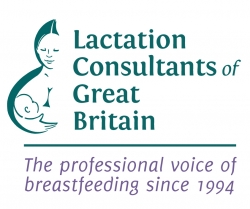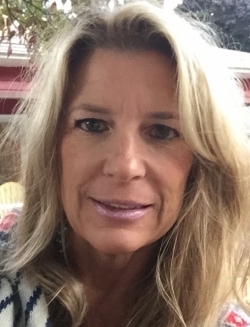 Marion Rice
International Board Certified Lactation Consultant
IBCLC
USA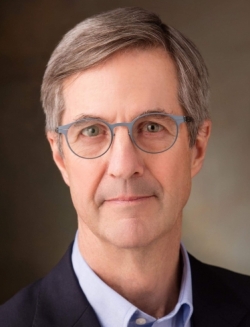 Bill Wyatt
Executive Director of Airports
Salt Lake City
USA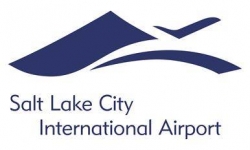 Panel Discussion: Supporting families: innovative and equitable airport design
Synopsis: Parents travelling with or without babies need a private place to express milk and/or a quiet place to nurse them. The recent five-year reauthorisation of the US Federal Aviation Administration (FAA) included language requiring airports to make lactation rooms accessible to the public. This session will cover the essential components and considerations for airport lactation rooms and supportive airport policies for families. In addition it will explore the fundamental differences between infant care and lactation rooms. Airports that provide lactation rooms are innovative and caring, providing a travel experience that meets the needs of families.
The audience will learn:
Brief discussion of the business case for lactation support
Infant care vs. lactation rooms – what's the difference?
Building community through the built environment
Salt Lake City – a case study in community engagement and team building to enhance customer service and passenger experience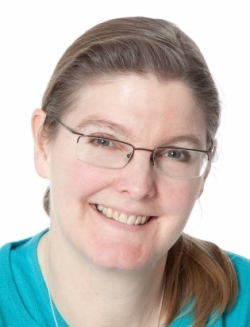 Helen Gray
Communications Co-Chair
Lactation Consultants of Great Britain
UK
Biography: Helen Gray MPhil IBCLC is joint Coordinator of the UK Working Group of the World Breastfeeding Trends Initiative (WBTi). In 2017 she was awarded the joint Award for Outstanding Contribution to Breastfeeding by the Lactation Consultants of Great Britain, for leading the UK's first WBTi assessment of infant feeding policy and programmes. Helen is an international speaker on ethics and conflicts of interest. She is a member of the UK Baby Feeding Law Group, bringing the WHO International Code of Marketing of Breastmilk Substitutes into UK and European law, and also of La Leche League International's Special Committee on the International Code. Helen serves on the national committee of Lactation Consultants of Great Britain (LCGB) and co-chairs its Communications and Social Media teams. She is a founding member of National Maternity Voices to improve mothers' experiences. Personal fact: In her spare time, she can be found sculling on the River Thames.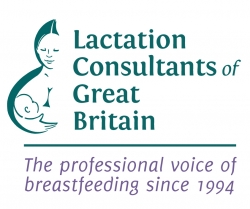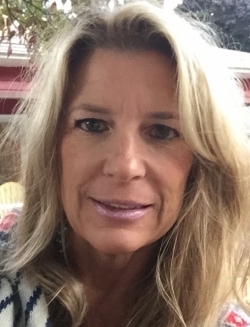 Marion Rice
International Board Certified Lactation Consultant
IBCLC
USA
Biography: Dr. Marion Rice is a nationally known International Board Certified Lactation Consultant (IBCLC). She was the Program Manager of Maternal/Child Health at the Oregon Public Health Institute (OPHI) and the Executive Director of the Breastfeeding Coalition of Oregon (BCO) in the USA. She works across sectors – transportation and public safety as well as healthcare and education – to support, promote and protect breastfeeding as a basic human right. She has worked with Portland International Airport and Salt Lake City International Airport on the design and construction of lactation rooms and wayfinding information for parents travelling with and without their infants. Currently Marion is Program Manager of the Maternal Child Health Communication Collective, a project funded by the WK Kellogg Foundation focused on improving communication among Kellogg grantees to improve support for breastfeeding and first food with the broader public.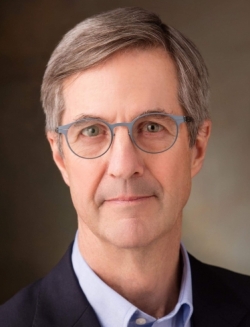 Bill Wyatt
Executive Director of Airports
Salt Lake City
USA
Biography: Bill began serving as Executive Director of the Salt Lake City Department of Airports (SLCDA) in November 2017. The SLCDA operates Salt Lake City International Airport and two reliever airports: South Valley Regional Airport and Tooele Valley Airport. On the recommendation of students from the public health programme at the University of Utah, one of the first projects Bill initiated was the design and installation of two new lactation pods as well as the conversion of three infant care rooms to lactation rooms. Previously, Bill spent 16 years as Executive Director of the Port of Portland, where he oversaw four marine terminals, two general aviation airports and Portland International Airport (PDX).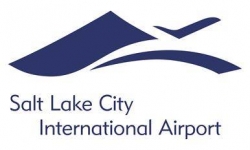 15:35hrs - 16:35hrs
Panel Discussion: Measuring and monitoring in more ways than one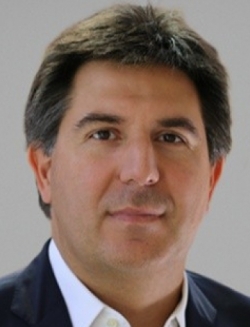 Manuel Aubone
Director of Customer Experience - CXO
Aeropuertos Argentina 2000
ARGENTINA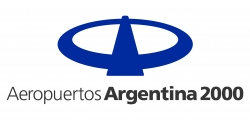 Justin Hanna
Manager, Passenger Engagement
Greater Toronto Airports Authority
CANADA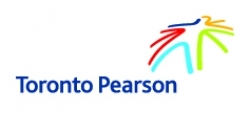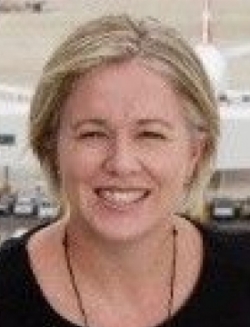 Claire Donnellan
Manager Service Strategy and Customer Experience
Sydney Airport
AUSTRALIA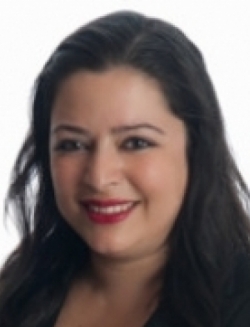 Sevda Fevzi
Manager, ASQ Strategic Marketing
ACI World
CANADA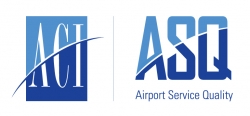 Panel Discussion: Measuring and monitoring in more ways than one
Synopsis: This session will discuss how airports monitor customer experience and action results using multiple tools. It will look at how different tools can be used in parallel to broaden the understanding of customer experience and address customer needs.
The audience will learn:
The leading tools to measure customer experience
How airports manage the feedback from multiple monitoring tools
What types of tools an airport should invest in
Which tools bring which results
How to turn the data into actionable results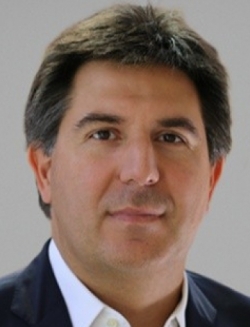 Manuel Aubone
Director of Customer Experience - CXO
Aeropuertos Argentina 2000
ARGENTINA
Biography: Since 2017, Manuel has been Director of Customer Experience (CXO) at Aeropuertos Argentina 2000, the operator of 35 airports in Argentina and part of Corporacion America Airports (CAAP), which has operations in seven countries. Previously he was in charge of international business development. In this role, he participated in bidding processes for new concessions and also took part in various projects in Corporacion America-operated airports in Peru, Italy, Ecuador, Uruguay and Brazil. He has vast experience in travel retail. He was Marketing Manager and General Manager in duty-free and duty-paid operations. He has also done consulting work, helping companies redesign their customer experience through design thinking. Manuel studied business administration at Universidad Católica Argentina.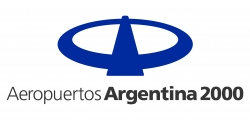 Justin Hanna
Manager, Passenger Engagement
Greater Toronto Airports Authority
CANADA
Biography: Justin's career includes over 10 years' experience in market research. He is currently the Manager of Passenger Engagement at Toronto Pearson, with a primary responsibility to bridge the link between understanding customer needs and wants and delivering a great passenger experience. He is responsible for Toronto Pearson's ASQ programme, which recently won North America's best large airport.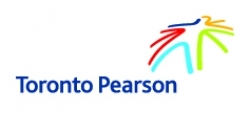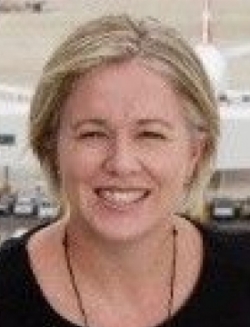 Claire Donnellan
Manager Service Strategy and Customer Experience
Sydney Airport
AUSTRALIA
Biography: Claire joined Sydney Airport five years ago. A key part of her role is to ensure that the airport is providing a positive experience. To achieve this, Claire works with all members of the airport community to drive improvements in service delivery and identify opportunities where the airport experience can be improved. In addition, Claire oversees the extensive quality of service monitoring undertaken by the airport, which ranges from passengers through to key stakeholders. This ensures that the voices of customers form part of the business strategy.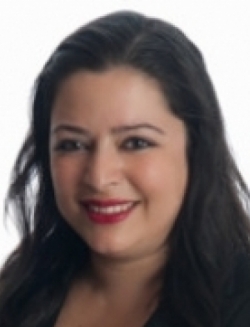 Sevda Fevzi
Manager, ASQ Strategic Marketing
ACI World
CANADA
Biography: Sevda is responsible for managing the global marketing and business development for ACI's worldwide Airport Service Quality (ASQ) programme, the only customer experience survey of its kind. Sevda spearheads global business development with leading airport operators. She brings a wealth of experience in marketing, sales and business development to her role at ACI World, along with specialised knowledge of airports and the aviation industry. She plays an active role in presenting and delivering workshops at key industry conferences, and her specialist subjects include how to improve airport customer experience, how improved airport customer experience helps airports increase non-aeronautical revenues, and how to engage the entire airport community and stakeholders to deliver the best in customer experience.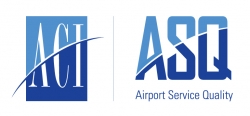 16:35hrs - 17:05hrs
How to turn customer satisfaction feedback into actions for improvement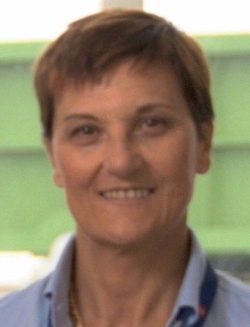 Annamaria Francinelli
In Charge of Airport Service Quality Benchmarking
SEA Milan Airports
ITALY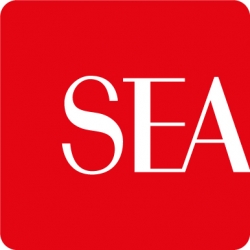 How to turn customer satisfaction feedback into actions for improvement
Synopsis: The tools and metrics adopted by Milan Airports to measure customer satisfaction are used in an integrated manner to identify future actions and strategic plans. On one hand, the direct interviews with passengers tell a lot about their satisfaction, needs and expectations. The predictive models used to process the data collected allow determination of which aspects of the customer experience are most critical for driving the satisfaction and developing data-driven action plans in the medium and long term. On the other hand, instant feedback allows real-time services monitoring and immediate corrective action.
The audience will learn:
Analytical models and indexes to process customer satisfaction data are presented, each with its unique focus and potentials
These models and indexes help identify future actions and strategic plans of improvement in the medium and long term
Instant feedback data is analysed together with other quantitative measures and is helpful to define quality standards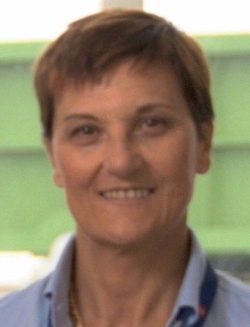 Annamaria Francinelli
In Charge of Airport Service Quality Benchmarking
SEA Milan Airports
ITALY
Biography: Annamaria is an expert aviation professional working in SEA's Quality Department supporting the achievement of the Quality Certification and Audit programme. Since 2009 she has been in charge of benchmarking for service quality in the Customer Care Department. She is committed to creating more efficient operations in compliance with regulations and service level agreements, and the development of new services to continuously improve the passenger experience. She supports airport business processes learning from best practices in the aviation and non-aviation market. She is involved in a project group in Milan Airports, SEAinSight, which aims to accelerate change through the adoption of innovative ideas with the ultimate technology that can impact on processes and business. She participates in structured international benchmark projects promoted by institutional actors (ACI ASQ, EAPN European Punctuality Network) with the greatest European airports.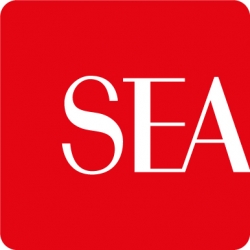 17:05hrs - 17:35hrs
Passenger shadowing: gaining deeper insights into airport customer experiences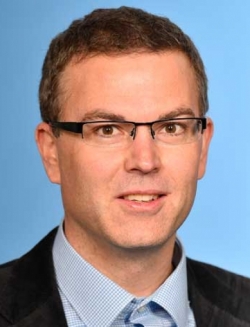 Thomas Hinterholzer
Senior Expert Passenger Experience Measurement
Munich Airport
GERMANY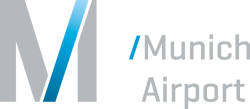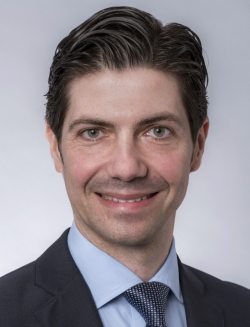 Arturo Garcia-Alonso
Management Consultant
Munich Airport International GmbH
GERMANY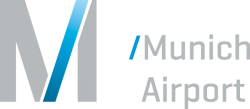 Passenger shadowing: gaining deeper insights into airport customer experiences
Synopsis: User observation and shadowing is a very powerful customer experience qualitative research technique. It helps to understand how people behave within a given context, uncovering the reality of what people really do – as opposed to what they say they do. This presentation illustrates how Munich Airport has implemented user shadowing to identify opportunities for improvement by understanding instinctive, rational and emotional behaviours, and proposes a comprehensive framework to integrate the shadowing process within existing airport service quality strategies at airports worldwide.
The audience will learn:
Understanding how customers interact with their user context
Planning for user shadowing: framework, resources and effort needed
Conducting observations: key success factors and lessons learned
Analysing information and integrating into existing passenger experience strategies
Building the business case for passenger shadowing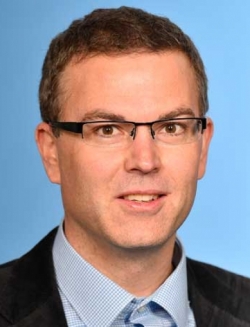 Thomas Hinterholzer
Senior Expert Passenger Experience Measurement
Munich Airport
GERMANY
Biography: Thomas joined Munich Airport in 2015 as senior expert for quality and passenger experience measurement and management. He represents Munich Airport at ACI World's ASQ subcommittee and the ACI ASQ customer experience global summits as well as in ACI Europe's facilitation and services standing committee. In addition he is a participant in ADV's (German Airport Association) passenger satisfaction workgroup. Since 2015, when he became part of Munich Airport's quality management team, he has been responsible for developing and introducing a customer experience management framework into the Munich Airport Operating Company (FMG), developing and introducing passenger experience measurement programmes, creating management reports and communicating insights to responsible line managers, as well as co-leading and moderating Munich's quality and passenger experience decision panel. Thomas was part of the development team that created the training materials for ACI World's passenger experience management course.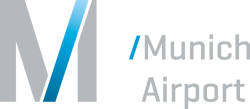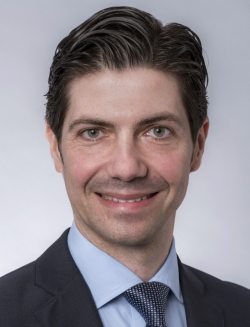 Arturo Garcia-Alonso
Management Consultant
Munich Airport International GmbH
GERMANY
Biography: Arturo is Airport Management Consultant at Munich Airport International GmbH, the international business branch of Flughafen München GmbH. He joined Munich Airport from ACI World in Montreal, Canada, where he was Head of Passenger and Airport Services. Arturo has been involved in the aviation and aerospace sector for more than 20 years. He has a Master's degree in Aerospace Engineering, Airport Design and Management. He previously worked with Aena Aeropuertos, an airport planning consultancy firm, the ground handling company Acciona Airport Services, and the Spanish civil aviation authority. At ACI World, Arturo led and directed the ACI Airport Service Quality (ASQ) team during the transition to the new services in 2015. At Munich Airport International, he is leading and delivering consultancy services on airport operations, infrastructure, management and service quality at different locations around the world.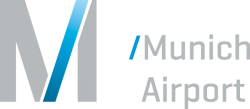 SKYTRAX
WORLD AIRPORT AWARDS
Well-run, easy-to-navigate conference
Raven Dreier-Farr, Manager IT Supply Chain, Delta Air Lines, USA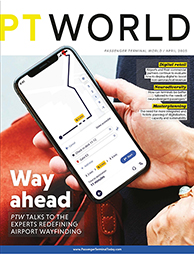 Click here for free magazine subscription + media pack