Free exhibition visitor entry badge &
Information request form 2019
Please Note: EXHIBITORS receive a different badge, please speak to your stand/booth co-ordinator to order your EXHIBITOR badge.
SKYTRAX
WORLD AIRPORT AWARDS
Every year we are amazed by the showroom floor. This was my fifth year attending and there were large vendors that we hadn't seen before, which is truly amazing. The conference had a great line-up and offers industry-relevant material that you can't find anywhere else. Thanks everyone for a great job!
Eric Kaler, Senior Director Airline Security, Hawaiian Airlines, USA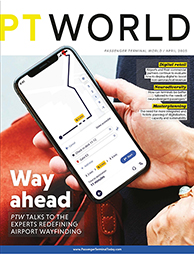 Click here for free magazine subscription + media pack