Products on Show
Improving the PRM journey
PRM Assist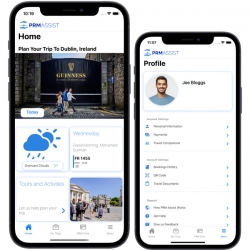 PRM Assist has worked with multiple user groups to ensure that PRM journeys through airports are continuously enhanced. With a streamlined booking service, the ability to create and manage assistance needs, view assistance wait times and much more, technology is extending the existing PRM service beyond the door of the terminal.

PRM Assist allows for PRM passengers to have a superior interactive passenger journey, with airport amenities, special airline onboard offers and a range of other airport vendor opportunities such as mobility equipment rentals. A PRM club in the application will allow airports and their vendors to log in to their own unique PRM portal and upload exclusive offers to their PRM passengers, encouraging increased sales for airport retail outlets and duty free.

By creating an app with attractive features, PRM Assist is positioned to solve an industry problem of short-term notification of PRM requests by offering the first globally connected PRM platform with advanced 365-day calendar bookings and multiple airport and airline integration options available to plug in.

With PRM Assist's licensing package, airport authorities can access unique data from their PRM passenger journeys captured in the PRM Assist app. This gives the company the ability to view live reviews from PRM passengers by utilizing intelligent computational linguistics to provide airports with valuable feedback from PRM passengers, including monitoring assistance and wait times at PRM assistance areas. This feedback allows airports to compare how they are ranked globally for accessibility and assistance service quality.